The Scramble Loves to Work with Partners Supporting Working Parents and Healthy Family Eating
The Scramble is always cooking up creative ways to partner with other companies that are committed to healthy family eating and a healthy planet.  Please contact us to discuss the possibilities:
E-Newsletter Sponsorship:  Scramble newsletters are actively read and used by thousands of health-conscious families. Please contact us if you would like to sponsor a Scramble newsletter.
#FreebieFriday Give-aways:  Do you want to expand your reach with an energized consumer community?  Sponsor one of the Scramble's Freebie Fridays where we give away great products and services on our very active Facebook Page.  Past prizes have been donated by such healthy brands as Honest Tea, Late July Organics, Annie Chun's, Pirate Brands, Mom Made, Garden Lites, and many others.

Tailored Written Content for Print and Online: Aviva Goldfarb has written numerous articles for PBS Parents, Kiwi magazine, Diane, a Curves magazine, Revolution Health, The Well Mom, and other health-oriented media and sites.  The Scramble can create compelling content tailored to your needs.  Aviva's weekly posts also appear on PBS Parents Kitchen Explorers.
Meal Plan and Recipe Licensing:  Recipes (especially those that are both easy and nutritious) are known to drive many consumer decisions regarding food purchases.  Scramble recipes and meal plans are all tested in family kitchens and meet standards for healthy, wholesome nutrition.  We can assemble a collection of recipes that meet your target dietary and taste preferences.  You can then use these recipes as a "sticky" attraction for your website, a newsletter or other publication.  Click here to see the Scramble recipes in a recent Sprouts Farmers Market Social Media campaign.
Corporate Wellness Initiatives:  Many companies are looking for proactive ways to improve employee nutrition and health and support working parents.  With a site license or bulk purchase of the Scramble online service and cookbooks, your busy staff will have the tools to be able to cook easy, healthy meals and efficiently grocery shop week after week.  Site licenses offer substantial savings depending on the number of employees and length of contract.  We can also help you create fun giveaways, raffles and special contests to encourage excitement and employee participation in healthy eating.  And we make the entire program easy for you – creating emails, articles for your employee newsletters and even social media outreach to ensure your program is a success.  The Scramble has created corporate wellness initiatives at companies like Novartis, McNeil Nutritionals and the Lee County School District. 

Speaking and Events:  Aviva Goldfarb has made numerous public appearances in person, and on radio and television promoting healthy meals and family cooking. Click here to see a news clip from a recent cooking event sponsored by the National Cattlewomen's Association.
Spokesperson:  Do you have a healthy food or industry that you wish to promote?  Aviva Goldfarb can help others learn about your product or service and how it fits into healthy family eating.  Click here to see her campaign for Success Rice.
Contact us for creative ways we can feature your products, services or locations.
"Aviva really put together a comprehensive, yet engaging, program to inspire healthier eating habits for our employees.  We created a giveaway campaign of Six O'Clock Scramble cookbooks and online meal planning memberships. Then, paired with a live presentation, online webinar and email outreach (all created by Aviva) we were able to get the buzz going about this exciting new healthy eating solution.  Our employees responded enthusiastically, and Aviva gave us all the tools we needed to execute."
Jennifer Yessaian, co-chair, Diversity & Inclusion, Novartis Oncology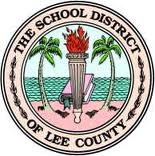 0
0
2
3
4
Enter your email and you will get everything you need to help you meet the challenge:
A Family Challenge Checklist:

print it out, post it on refrigerator, and check off family meals as you go along.

4 weeks of family dinner recipes,

including side dishes and grocery lists, so you can save time and money by making just one grocery trip each week. (You'll get the first plan now and then each week for a month.)

More tips and tools for healthy family eating