Meet the Scramble Team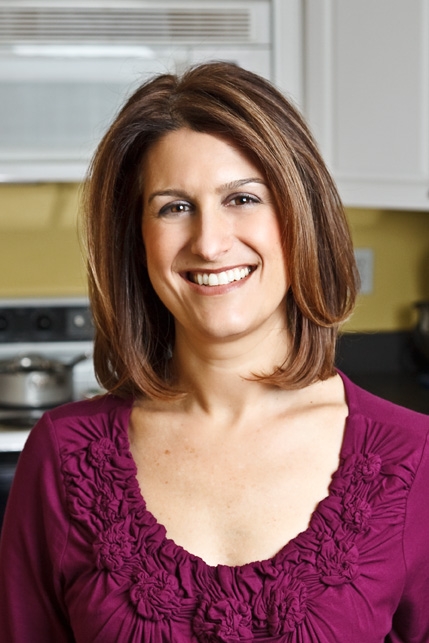 Aviva Goldfarb
As Family Dinner Expert, Founder and CEO of the Six O'Clock Scramble, Aviva continues to keep her hands deep in "the batter" of all Scramble recipes and the many comments, suggestions and inspiration of all those Scrambling families. Aviva is never far from her Facebook page, Twitter or a fresh ingredient.  She loves interacting with families, writers, food bloggers, advocates and large companies who share her passion for healthy eating for everyday families. Learn more about Aviva here.

Betsy Goldstein
As V.P. of The Six O'Clock Scramble, Betsy helps to keep the daily operations of this growing online menu planning system and its various offshoots running smoothly.  Betsy is intimately involved with menu planning, writing, supervising customer relations, and overseeing technological progress for the site, as well as other special projects.  She joined The Scramble team in 2008 and her role has grown steadily since then.
I am the mother of two boys and developed a more focused interest in cooking when I became a stay-at-home mom 12 years ago.  I LOVE trying new recipes and attempting to expand my family's eating repertoire.  I am a self-proclaimed organizational nut when it comes to menu planning and weekly grocery shopping, so The Scramble is the perfect fit for me! I have degrees in Psychology and Social Work, so the Scramble is an interesting and exciting variation of the helping professions.  Now I look at myself as helping Aviva with recipe and organizational therapy!
Contact her at betsy@thescramble.com.

Jeanne Rossomme
Jeanne gets the incredibly fun job of spreading the word on a service that she loves.  Jeanne is always looking for ways to partner The Scramble with any individual or company along the "food chain" that is promoting healthy, family eating.
I love getting to work on all aspects of the Scramble, from commenting on menus and side dishes, to working with great corporate partners who are also promoting healthy, "real" eating.
I have a house of active, hungry boys and am amazed at the transformation the Scramble has brought to our family.  My little cavemen hardly eat red meat anymore and are clamoring for tofu and beans.  I have always loved to cook but the Scramble has ensured more balanced nutrition night after night.  We also love contributing to the Scramble Flavor Boosters due to our roots in Mexico and general love of spicy food.
I cannot pick a favorite recipe but love all the seasonal flavors and variety.
Contact her at jeanne@thescramble.com.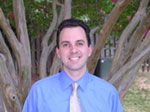 Lee Unangst
Lee is the Scramble's official dietician (RD, LDN). Each week he provides the nutrient analysis that is at the end of every Scramble recipe. Prior to getting his degree in Dietetics, Lee was an Apprentice Chef with the American Culinary Federation in Tucson, Arizona.
Although Lee is obviously focused on good nutrition, he modestly describes himself as an "OK" cook. He has been providing sound, professional dietary guidance to The Scramble for over 6 years.
My favorite Scramble recipe is "Hot Dog Creole" (I'm not saying it's the best, I'm just saying I like it!)
Contact him at service@thescramble.com.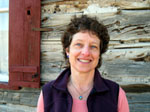 Linda Wolpert
Linda, our customer service guru, is dedicated to getting any questions answered that you may have about your Scramble subscription to make sure you can enjoy it.  Linda also takes most of the creative and appetizing food photos for Aviva's column on PBS Parents' Kitchen Explorers.
Linda has always loved to cook and try new recipes.  

When traveling in the US and abroad, I've explored different cuisines.  I've shared this love with my three daughters, who crave everything from sushi, Thai, Indian, Italian and Mexican.  All three girls are vegetarians, and The Scramble helps us find easy-to-make yet delicious recipes.   Currently, my family's favorite recipes are the Spinach Calzones (the spinach shrinks down, so the kids don't mind eating it), the Rich and Creamy Potato, Leek and Barley Stew, and all of the salmon recipes – so easy yet so tasty.
Contact her at service@thescramble.com.
Robin Thieme
Robin heads up the financial and technology operations for The Scramble. She works with everyone to make sure that the back-office operations work like a well-run Scramble kitchen. Admittedly not that comfortable in the kitchen, she acts as the advocate for all those who are not natural cooks and, even has been known to secretly admit that she would rather have someone else do the cooking. That said, since becoming a part of The Scramble family Robin can be found in the kitchen come six o'clock, Scrambling herself.
Contact her at robin@kbsolve.com.
Kathryn Spindel
Kathryn Spindel has been part of The Scramble team since its inception way back in 2003.  Already a friend of Aviva's, Kathryn innocently offered to help her friend with her start-up business.  "Aviva, send me a draft and I will proofread it before you send it out to to your subscribers."  The deal stuck, and Kathryn has pored over every word of every recipe ever since.

I have truly benefited from being so intimately involved with The Scramble.  The Scramble has allowed me to impress my foodie husband with some very incredibly pleasing dinners.  That is hard to do, so thank you, Scramble.
0
0
2
2
3
Enter your email and you will get everything you need to help you meet the challenge:
A Family Challenge Checklist:

print it out, post it on refrigerator, and check off family meals as you go along.

4 weeks of family dinner recipes,

including side dishes and grocery lists, so you can save time and money by making just one grocery trip each week. (You'll get the first plan now and then each week for a month.)

More tips and tools for healthy family eating