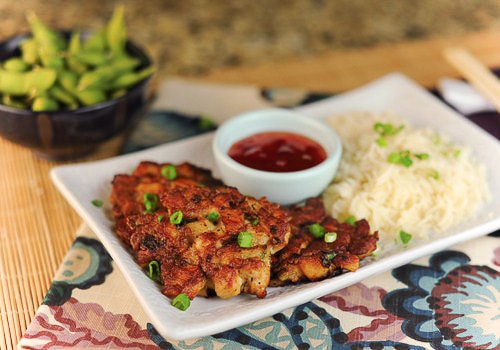 Your freezer can be your best friend when it comes to planning meals for a busy week ahead. When I know I'm going to have an especially hectic week or just a day during the week that I'll be going non-stop, I will pull an already prepared meal out of the freezer. I get hugely (almost weirdly) excited about defrosting a meal that I've already made and packed away. Although at some earlier point I had put effort into preparing the meal, I almost feel like I'm "cheating" when I serve it because the only work I've done on that day is warming it up.
The easiest way to fill your freezer with homemade meals is to double recipes to freeze when you are cooking for your family and freeze one batch for a future dinner. Generally recipes that freeze well include casseroles, soups, meats and egg dishes. On the other hand, I don't think that fish, potatoes, or recipes with creamy sauces lend themselves well to freezing and defrosting.
10 Scramble recipes that freeze well:
1. Taco Chili with Cilantro Sour Cream
2. Baked Pesto Penne with Italian Sausage
3. Garden Quichelettes
4. Amazing Zucchini Pie
5. Stacked Pumpkin Enchiladas
6. Butternut Squash and Apple Soup with Crispy Sage
7. Spinach and Rice Lasagna
8. Mini Meatloaf Muffins
9. Asian Chicken Fritters
10. Slow-Cooked German Pulled Pork with Apples and Sauerkraut
So when you've got a few free hours on a weekend afternoon, pour yourself a glass of wine (or make a cup of tea) and get cooking! That way, next Wednesday afternoon, when you have a big work project to finish up, two carpools to drive, a dog to walk, and homework to check, you can feel good knowing that your dinner for that night is defrosting in the fridge and all you need to do is turn on the oven.
If you have any suggestions for making the most of the food you prepare and how to make your freezer your friend, or favorite recipes to freeze, please share them below or on The Scramble Facebook page. And if getting simple, delicious meals on the table every night sounds appealing, check out The Scramble's family-friendly meal plans!