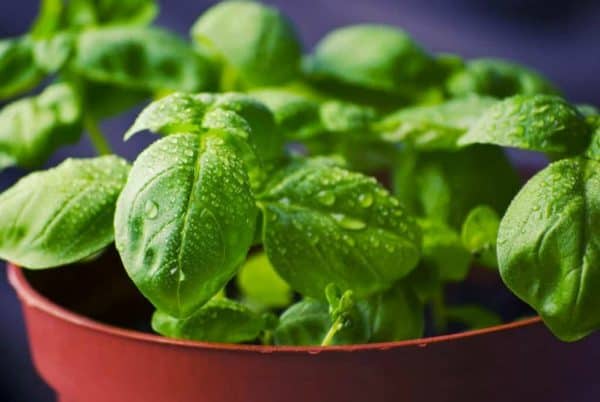 As fall arrives and the temperatures threaten to dip below freezing, I wanted to share these simple suggestions for how to freeze fresh herbs.
Growing herbs is one of the most rewarding aspects of our summer "gardens" (albeit, pots on the back porch and scrappy front yard plantings). Before you put your garden to bed, consider freezing your herbs to enjoy their flavor during the winter months.
Although the herbs will become limp and darken in the process, their flavor will be intact making them useful in cooked dishes, but not ideal as an accent or garnish. Personally, I love to use frozen herbs in sauces, soups, stews, sautes, and stir fries.
Frozen herbs will keep their flavor for several months and, unlike dried herbs, where the flavor gets more concentrated when drying, frozen herbs can be used in the same proportion as fresh herbs.
Added bonus: You will not have to buy all of those overpriced little grocery store packs. Think of the savings.
There are two different ways to freeze your fresh herbs, on their own or in oil. Below are directions for both.
How To Freeze Herbs on Their Own:
Harvest the freshest, healthiest leaves
Wash, if necessary, and pat dry with paper towels
Spread the individual leaves on a small tray or cookie sheet. Freezing the leaves flat and individually will prevent them from freezing together into a brick
Cover and place the tray of leaves into the freezer
When frozen solid, place in airtight containers or bags and return to the freezer. (Note: Frozen individually, the herb's leaves will not meld together.)
How To Freeze Herbs in Oil:
Harvest the freshest, healthiest leaves
Wash, if necessary, and pat dry with paper towels
Chop the herbs
Fill ice cube trays about 2/3 full with the chopped herbs
Fill the ice cube trays the rest of the way with extra virgin olive oil
Once the cubes have frozen completely, pop the cubes out and store in a freezer bag or sealed container
When you want to cook with them, simple place a cube or two into your skillet or pot, turn on the heat, and allow the oil to melt then proceed with your recipe