Started a baking project only to realize you are out of eggs? Need to come up with a replacement for mushrooms? We've got you covered! Our food substitution guide will help you to figure out what swaps you can make for the most common ingredients, which can help you to reduce food waste, avoid an extra trip to the super market, or feed someone with an allergy.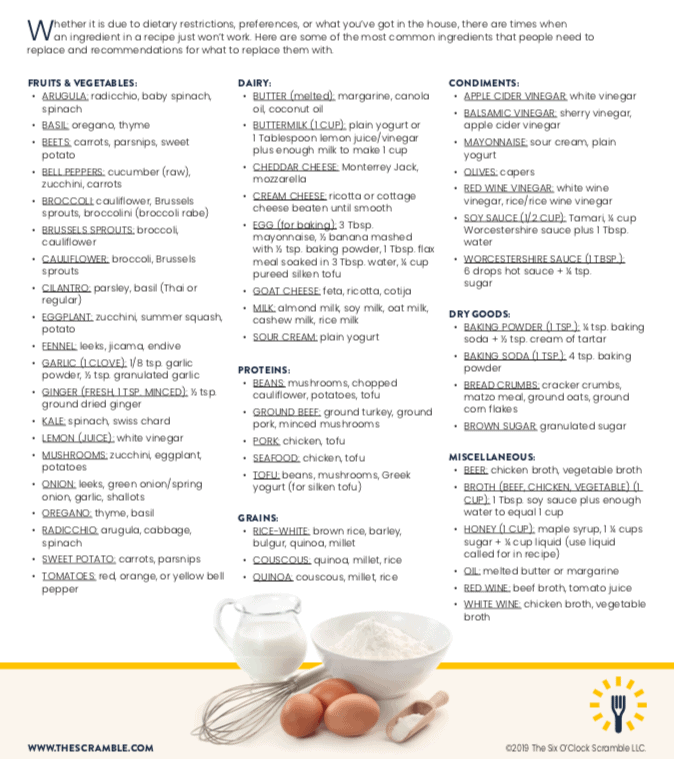 Do you have other favorite food substitutions? Please share them in the comments! Want ideas and inspiration for simple, delicious dinners? Sign up for the two-week free trial of our meal planning service to see how simple planning, shopping, and cooking can be!
Want more resources like this? Check out our measurement guide!