Make healthy, delicious meals your whole family will love!
The Scramble's weekly meal plans will help you plan and prepare meals your entire family will love, and all while saving you time and reducing stress by ending the hassle of figuring out what's for dinner.


$8.33/month (Billed Annually)
What makes The Scramble's meal plans special?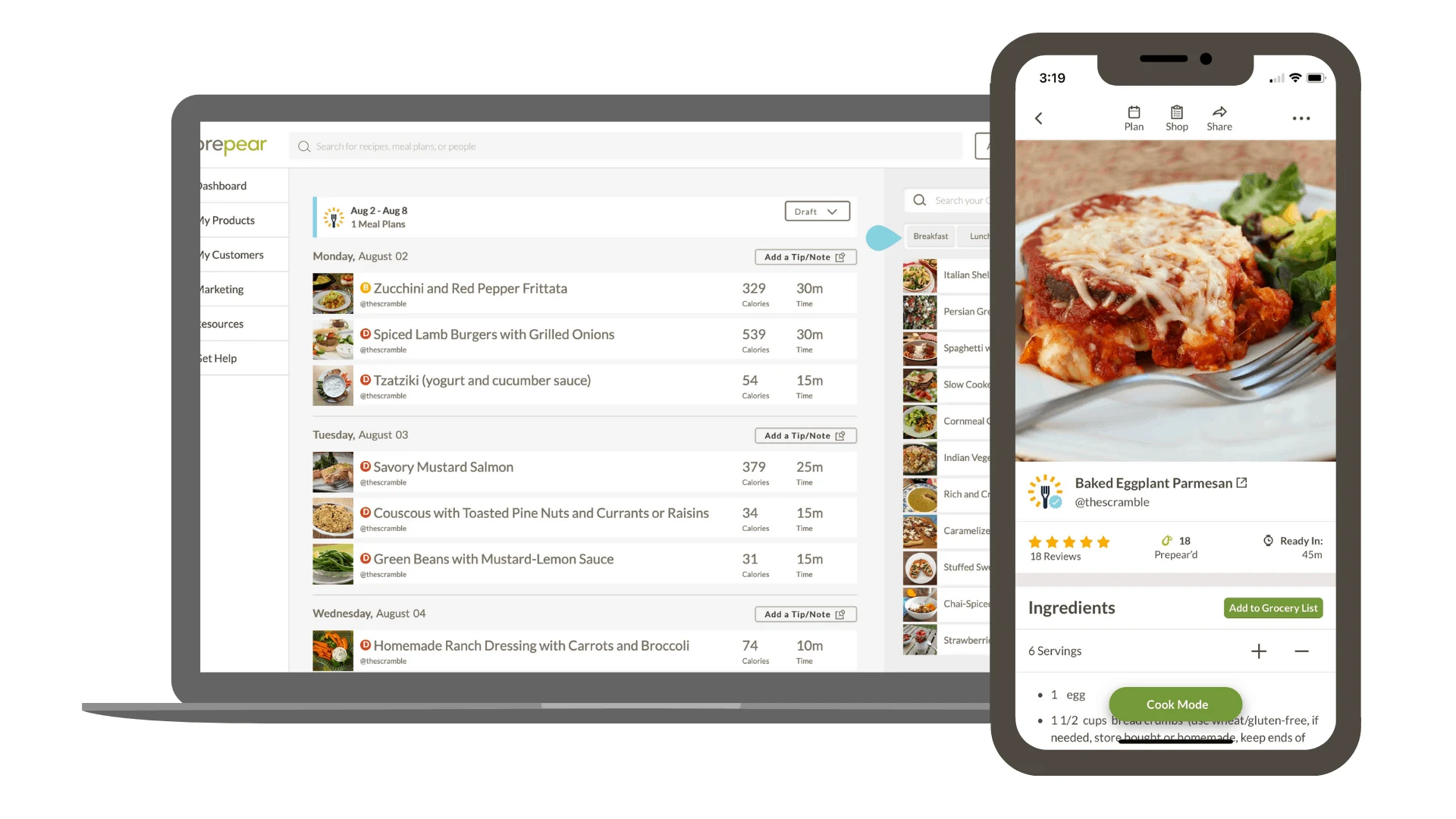 The Scramble's meal plans are tailored to fit the needs of busy families and include:
Seasonal, healthy, delicious family-tested recipes
Most recipes ready in 30 minutes or less
Slow cooker and Instant Pot options
Do-ahead steps shared with every recipe
Most recipes offer substitution suggestions to fit your family's dietary needs
A make-ahead breakfast option offered every week
$8.33/month (Billed Annually)
What's Included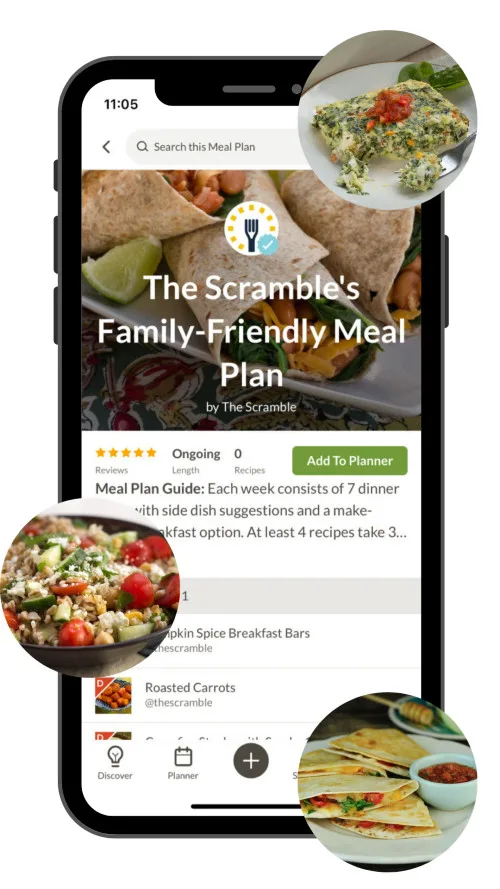 A Custom Weekly Meal Plan All Year Long!
Each week our ongoing meal plan automatically updates with 12 to 16 recipes including healthy, seasonal, and family-friendly dinner ideas, side dish suggestions, desserts, and a make-ahead breakfast option. Plus you also have access to all of my (nearly 1,000) recipes!
Valued at $99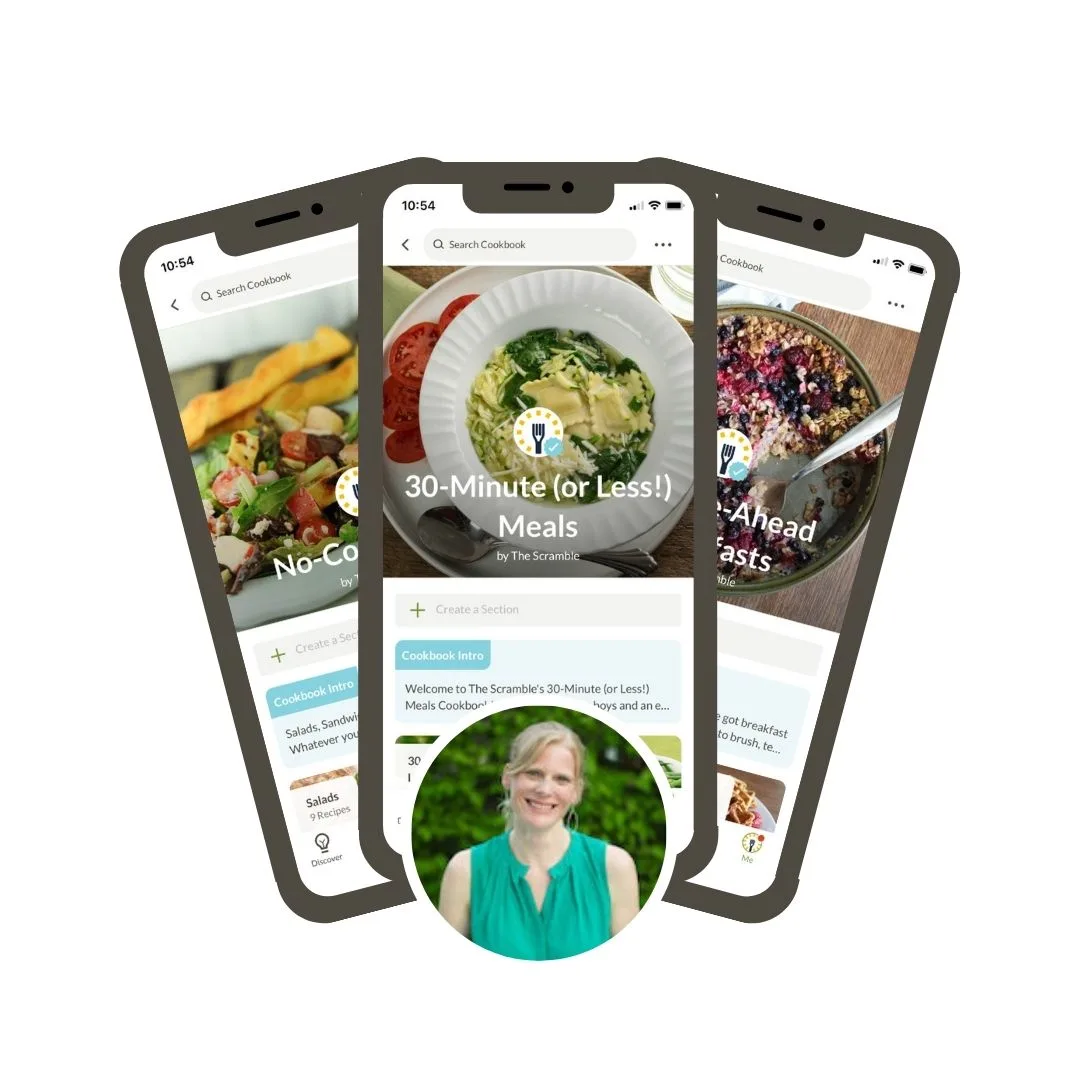 Full Access to All of my Cookbooks on Prepear!
You'll enjoy full access to my No-Cook Meals, 30-Minute (or Less!) Meals, and 25 Make-Ahead Breakfasts Cookbooks, plus more cookbooks coming soon!
Valued at $36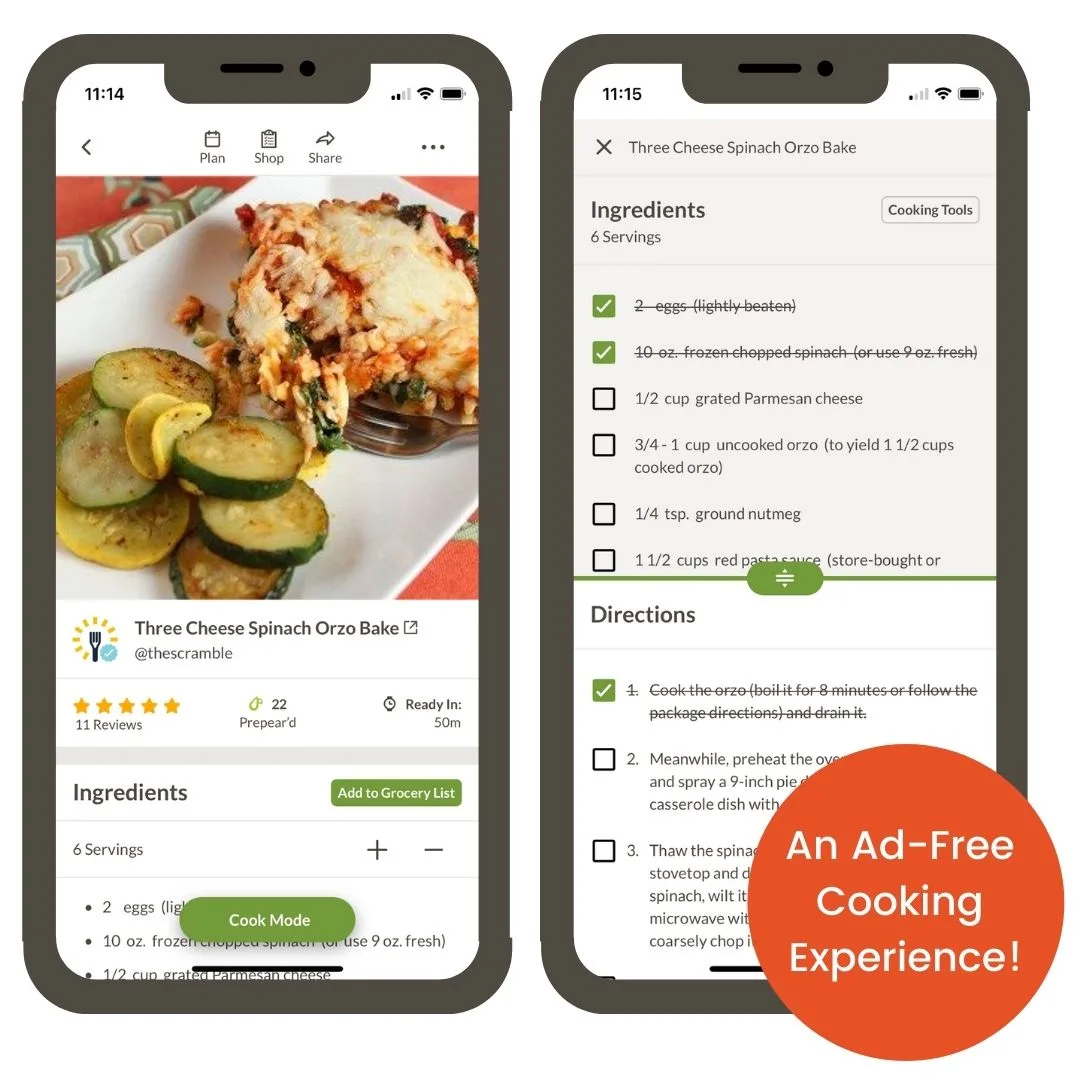 Ability to Cook All of The Scramble's Recipes Ad-Free!
No more ads scrolling or videos playing while you cook! You can access all of my recipes in Prepear ad-free. Plus Prepear's cook mode allows you to check off ingredients and directions while you cook (my kids love using this mode for easier cooking!).
Valued at Priceless!
$8.33/month (Billed Annually)
We've partnered with Prepear to make simple meal planning a reality

What makes Prepear's meal planning unique?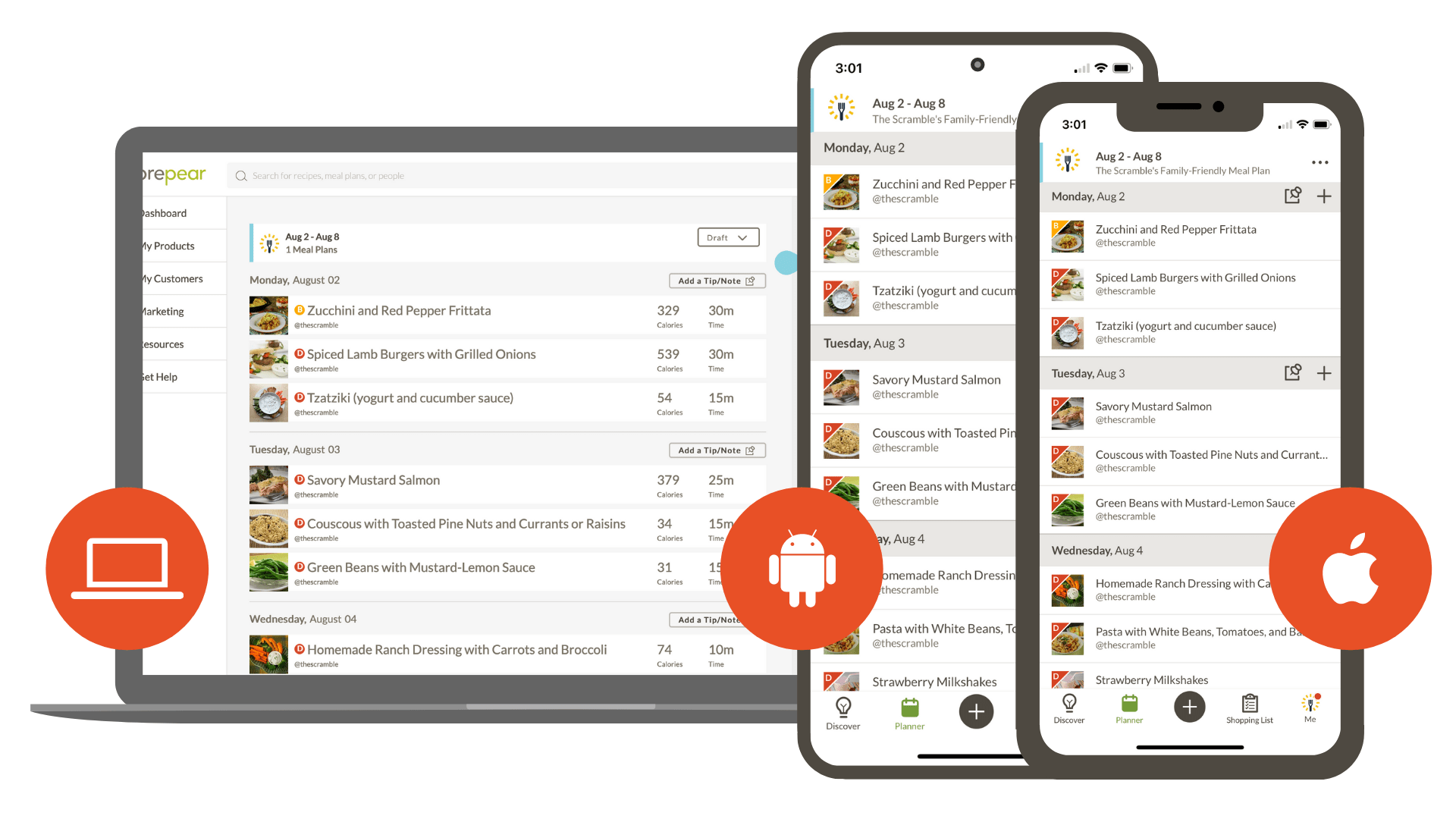 Freedom to create your own meal plans in minutes or choose from curated options, including from The Scramble (details below)
Customizable grocery lists
Access your meal plans from anywhere – on the app for iOS or Android, or view it online
Filters so you can customize offerings to fit your family's dietary needs and tastes
Scalable recipes to fit your family size
Online grocery pickup and delivery options
State-of-the-art, clear and uncluttered recipe interface
Ability to save and organize your recipes
Access to thousands of recipes from top food bloggers, all in one organized place
Ability to add your own favorite recipes (like grandma's famous zucchini bread)
$8.33/month (Billed Annually)
Note: This page contains affiliate links. If you purchase a product through these links, your cost will be the same but The Scramble will receive a small commission. I only link to products I personally use, trust, and love. If you want to learn more, please check out my disclosure page. Thanks for your support!