THE SCRAMBLE'S FOOD SUBSTITUTION GUIDE
Started a baking project only to realize you are out of eggs? Need to come up with a replacement for mushrooms? We've got you covered! Our food substitution guide will help you to figure out what swaps you can make for many common ingredients. We hope this guide will help you to reduce food waste, avoid an extra trip to the supermarket, or feed someone with an allergy or dietary restriction.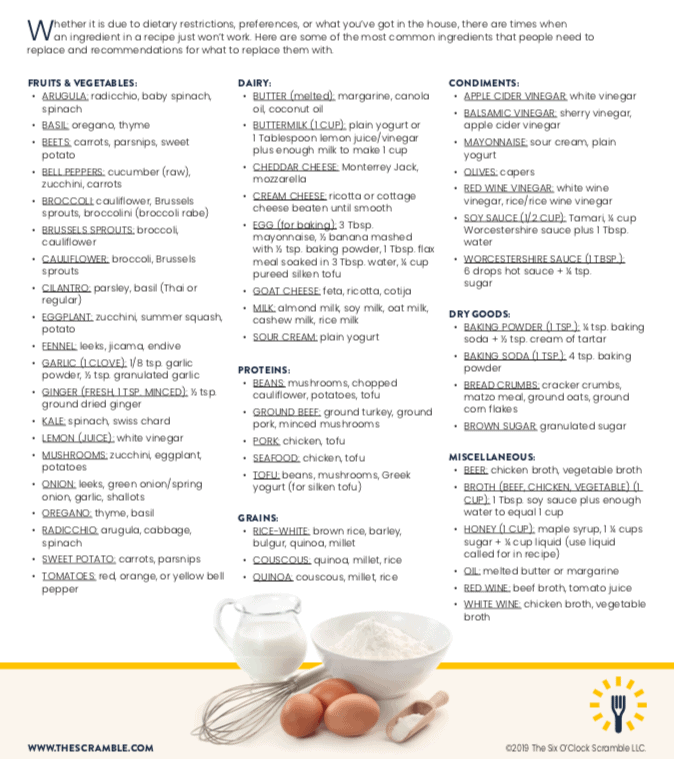 Get your FREE printable version now!
Enter your email and receive this helpful tool.