Welcome to Your New Cooking Home!
Tired of cooking three meals a day on repeat? Yearning for a recipe rotation refresh? We're here to help and bring some joy back to your kitchen!
We are two food-loving moms who want to help you keep it real when it comes to cooking. As the primary cooks in both our households, we know how overwhelming and monotonous cooking can feel. We want to help take that burden off your shoulders so you can (re)discover the joys of feeding yourself and your family through simple meal preparation.
Tapping into our combined years of experience of doing cooking demonstrations, sharing nutrition tips, developing practical recipes, and interacting with our communities via social media, we want to create opportunities to connect with you (virtually for now!) on a more personal level where we can assist with your specific questions and skills when it comes to simple cooking paired with flavor and joyful eating.
Upcoming Kitchen Mamas Cook-Ins
Check back for announcements or join our mailing list (we promise to never share or sell your information) so you don't miss out on the fun!
*The Kitchen Mamas reserve the right to cancel a Cook-In. If this occurs, registrants will have the choice of receiving a full refund or transferring the credit to another Cook-In of their choice.
Work with The Kitchen Mamas
Sponsor a Cook-In
We can help you to share your brand's story with the world! We've committed ourselves to working with sponsors that we personally feel a strong connection with or who complement our teaching style, as well as those that we think would be a good fit for our typical class attendees. This means that when you sponsor a Kitchen Mamas Cook-In you are sure to get your products in front of an engaged and motivated audience.
Sponsorship includes:
Getting titled as "exclusive sponsor" in all social media and marketing efforts including all social media posts weekly newsletter mentions, and webpage
Opportunity for sponsor's product(s) to be featured during virtual recipe demos throughout the weekend classes
Opportunity to offer incentive goodies/products for a limited number of registrants to sign up for classes
Opportunity to give our freebies/coupons and/or swag/product for giveaways during the classes
Got questions? Interested in partnering with us? Email us at thekitchenmamas@gmail.com!
Bring The Kitchen Mamas to Your Workplace
Want to bring a new and different healthy living offering to your employees? Our Cook-Ins offer a new, practical, and accessible approach to health and well-being. We will work with you to tailor the offerings to fit the needs of your workplace and can offer both one-off virtual cooking demonstrations and cooking class series.
Our engaging virtual cooking classes will:
Inspire and educate employees and their families to include more healthy foods in their diets.
Reduce sick leave by improving the health and well-being of employees and their families through the adoption of healthy eating habits.
Increase employee satisfaction by reducing work-life balance stressors.
Got questions? Interested in partnering with us? Email us at thekitchenmamas@gmail.com!
The Kitchen Mamas Cook-Ins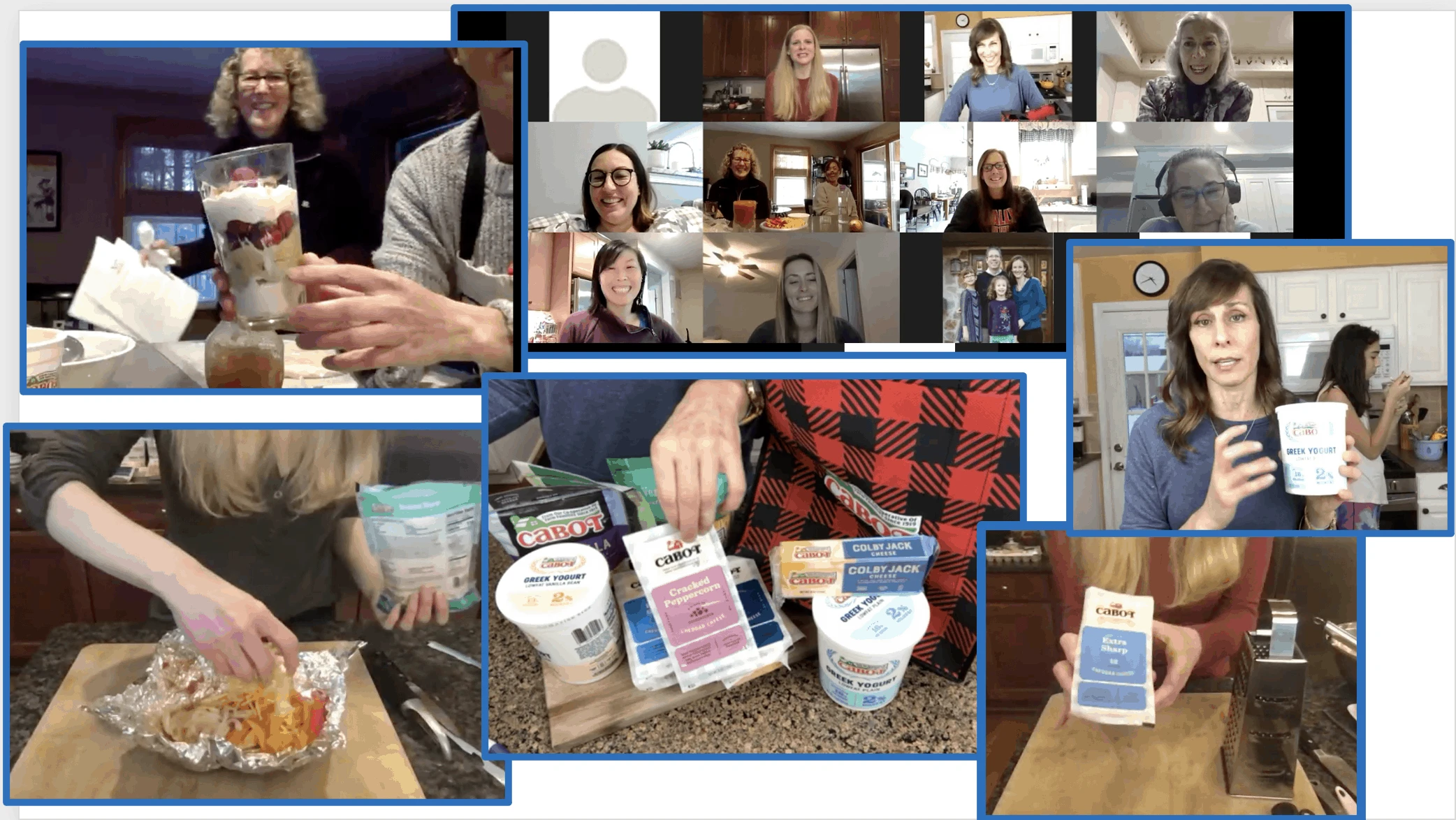 Through friendly cooking demonstrations, along with opportunities to engage with us, we'll welcome you into our kitchens (virtually) and help you to cook happily with both flavor and health in mind.
Our Kitchen Mamas Cook-Ins feature:
Interactive recipe demos around flavorful, fast, and fit meals
Option to cook along or sit back and watch in your pjs while sipping coffee (or another beverage!)
Opportunity to ask questions in real-time
Discussion of ways to make cooking easier, less stressful, and even fun again
Giveaways and freebies during the event!
Participants also get:
Access to the live virtual event via Zoom link, as well as a video recording of the event
Printable recipes and tip sheets
Exclusive access to our new private Facebook Community where the conversation and support will continue
Who Are The Kitchen Mamas?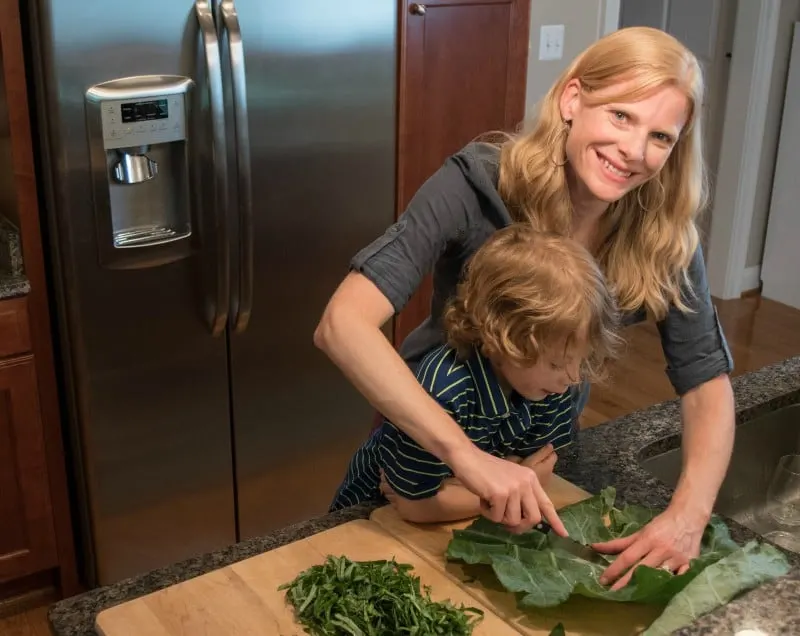 Jessica Braider is a food blogger and entrepreneur who lives in the DC-area with her always-hungry tween sons, rice-obsessed husband, and rescue dog named Mushroom. She is a firm believer in the idea that a complete meal can consist of a carefully cultivated menu or a bowl of cereal and some fruit. You can find her family-friendly recipes on her blog, The Scramble, and you can see her prepare dinner for her family on her weekly Facebook Live cooking demonstrations.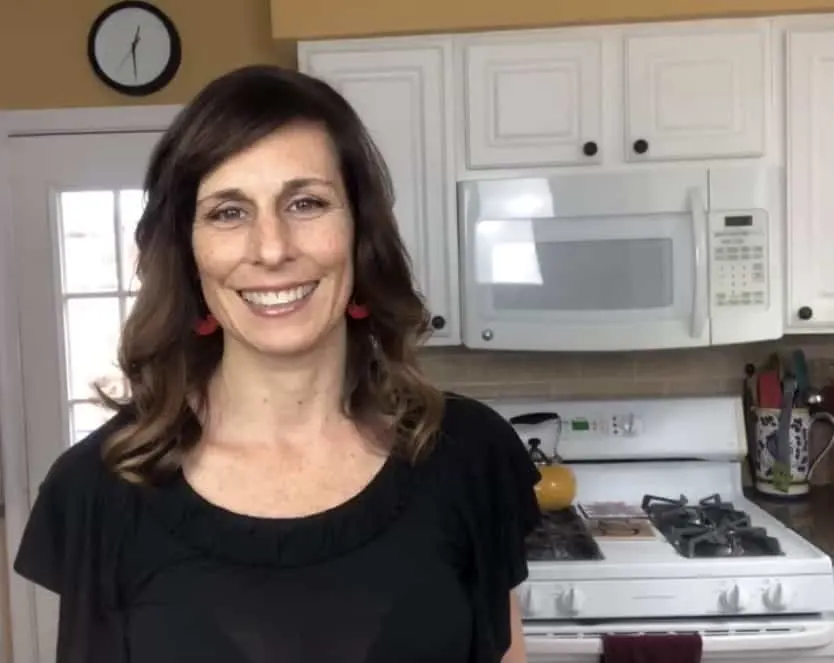 Deanna Segrave-Daly, RDN, is a food-loving dietitian who lives in the Philly suburbs with her mac-n-cheese loving teen daughter, tricky eater husband, and two rescue cats. Between pizza delivery and Panera take-out, she prepares healthy-ish, tasty meals for her family. You can find her recipes on her blog TeaspoonofSpice.com and see her regularly in her kitchen doing cooking demos via Facebook Live. Oh, and she's written two Mediterranean cookbooks including the recent Easy Everyday Mediterranean Diet Cookbook.
Got questions? Interested in partnering with us? Email us at thekitchenmamas@gmail.com!
Past Kitchen Mamas Cook-Ins Sponsorships
Exclusively sponsored by Cabot Creamery Co-Operative: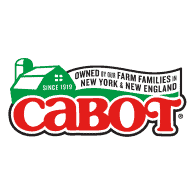 Exclusively sponsored by StarKist Co.:
Disclaimer: Information shared by The Kitchen Mamas (Jessica Braider and Deanna Segrave-Daly) is not and should not be treated as medical advice. The medical information provided is provided "as is" without any representations or warranties, express or implied.
You must not rely on the information shared as an alternative to advice from your medical professional or healthcare provider. You should never delay seeking medical advice, disregard medical advice, or discontinue medical treatment as a result of any information provided by The Kitchen Mamas.