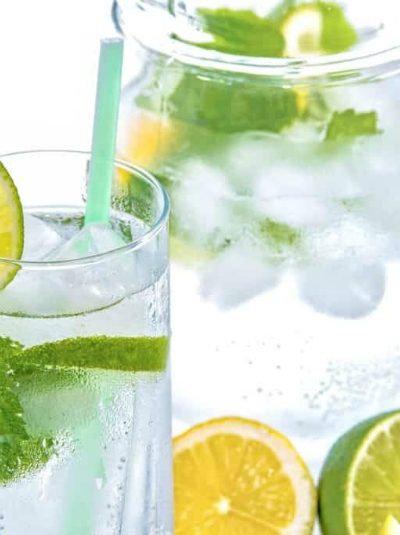 I have never much liked water. It tastes bland and uninspiring to me, so staying well hydrated has often been a challenge. There are so many reasons why drinking enough water is important—from decreased cravings and mindless snacking to better health and better skin. But none of these was really enough of a motivator for me… until recently. This is embarrassing to admit, but the thing that really motivated me was a sign of aging that suddenly sprung up on my face. Yup, my vanity got the better of me when I realized that when I drank enough water each day, the lines on my face disappeared (or at least dissipated), but when I slacked off, those little lines started showing up again.
4 Tricks That Helped the Habit Stick
So, I'm working on drinking more and there are a few things that have helped a lot. I thought that I would share them with you in case this is a challenge for you too: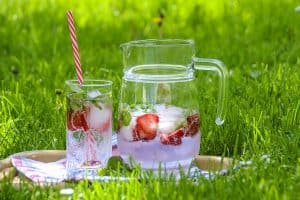 1) Flavoring the water with some fruit, vegetables, herbs, or a combination. Strawberries and basil, oranges and rosemary, and pineapple cores are my current favorites. Lemons, limes, and cucumbers are also great. Check out some other delicious combinations here.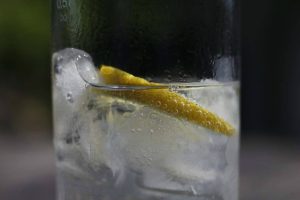 2) Sparkling water instead of flat. What can I say? The bubbles make it more fun!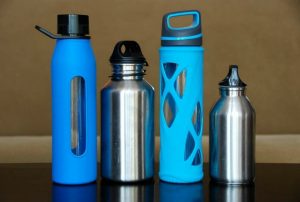 3) Bringing water with me wherever I go, or at least making sure I have a big glass before I leave the house. I can't stand having to buy bottled water when I am out and about. This is partially because I am cheap, and also because all those plastic bottles are terrible for the environment. Because I hold out on buying drinks, I often would end up dehydrated when out and about. So I'm working on consistently bringing my own, which is easier than ever now with the myriad of reusable bottles available. This is one I'm, still working on, but it does make a big difference.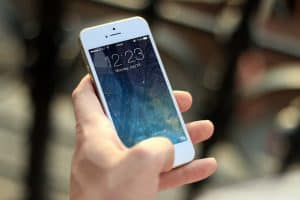 4) Set the timer on my phone to remind me to drink. I know it sounds silly, but it really does help! Having that gentle nudge on a regular basis is so helpful, especially on days when I am super busy.
What do you do to stay hydrated? Are there benefits to drinking water that you have noticed yourself?