Do your kids make you crazy in the kitchen? Or conversely, do you want to get your kids cooking and they express little to no interest? Better yet, do you wish they will someday be able to prepare meals for themselves and the family? Here's how to get kids cooking.
Most parents want kids to help in the kitchen and to learn how to cook so they can save money and eat healthier when they are on their own someday — at least in theory. But many of us are unintentionally driving our kids away from the kitchen with our words and actions.
If you want to get your kids cooking, avoid these five common mistakes:
1. Being overly critical. Constantly correcting kids or telling them they didn't do something right likely sucks all the joy right out of cooking for them. When I first taught my son how to make an an egg sandwich, I corrected his technique too much and almost scared him off. But then he snuck into the kitchen when I wasn't around to make one for himself, and it came out beautifully. That's when I knew I had to hold my tongue.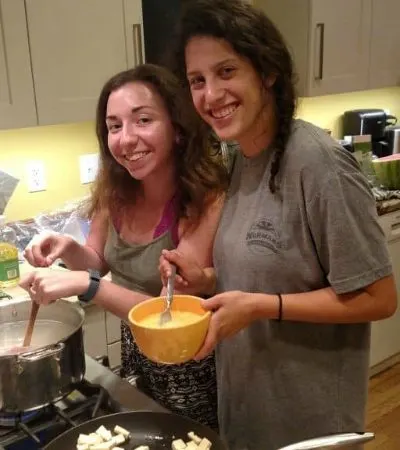 Do this instead: Let kids experiment and do things their own way. They may come up with a creative approach you've never thought of or turn out to have a better technique. As long as they're not creating any immediate danger for themselves or others, who cares if your children are beating eggs with a spoon or if their sauce doesn't even come close to reaching the edge of the pizza crust? Enthusiasm and engagement can come first; proper technique can come later, preferably when they express interest in it.
Read here on Houzz about the four other mistakes well-meaning parents make (and how to fix them).
Once you've got your kid helping in the kitchen, try recruiting them to help you prepare some of The Scramble's easy, healthy recipes. Not only will you enjoy their help but you'll also love the sanity-saving features of The Scramble's weekly menu planning service.