We're a family of breakfast eaters—some out of passion for the meal (my youngest and my husband) and some out of necessity (my eldest and me). For my eldest and me, breakfast is not our favorite meal, but we both fall apart without it so we've had to figure out ways to make it work for us. Even on the best of mornings, though, our family rarely has more than 15 minutes to make breakfast happen, so we have come up with a lot of tricks to make it work.
5 Tricks to Make Breakfast a Breeze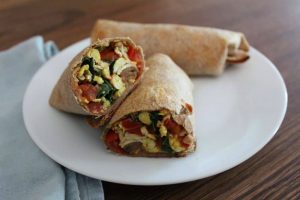 1) Make-ahead
One weekend morning a week, I try to prepare a big batch of a make-ahead breakfast of some sort. My family gets to enjoy the breakfast that morning and we freeze the leftovers for upcoming weekday mornings. These include muffins, breakfast sandwiches, burritos, waffles, pancakes, and frittatas. Did you know that The Scramble's includes a make-ahead breakfast option as part of our weekly meal plans?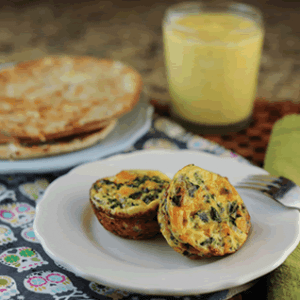 2) Quick proteins for the win
Scrambled, fried, and soft-boiled eggs are go-tos in our house, as is bacon cooked in the microwave or breakfast sausages in the skillet. These paired with toast or a muffin and some fruit, and we are ready for the day.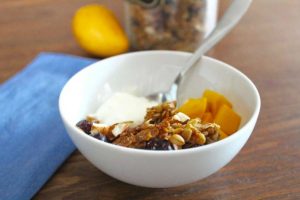 3) Granola is good
We all love homemade granola and when I pack it with nuts and seeds and serve it with yogurt, we've got protein covered, too (topping it with fresh fruit is also a must)!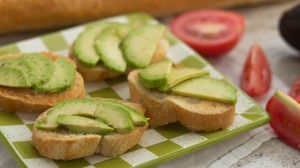 4) Think outside the box.
As I said, I'm not a big breakfast person, so when I'm not having granola, I usually go for something a little less conventional. Some of my favorites are frittatas wrapped in a corn tortilla, avocado toast with feta, an apple with a Babybel or Laughing Cow cheese, and rice cakes with brie, bell peppers, and cucumbers.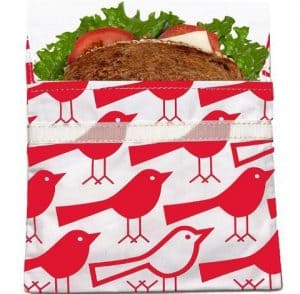 5) Take it with you
While a sit-down breakfast is always preferable, sometimes it isn't possible. But skipping is never an option in our house, so we have been known to take breakfast on-the-go. That's where Lunchskins can be super helpful! These high-quality snack and lunch bags are perfect for holding a muffin and cheese or a waffle and cream cheese sandwich as we run out the door!
Do you have favorite breakfasts? I'd love to hear about them in the comments!
Like this post? Try our two-week free trial of The Scramble weekly meal planning service!