Peach-Mango Bellinis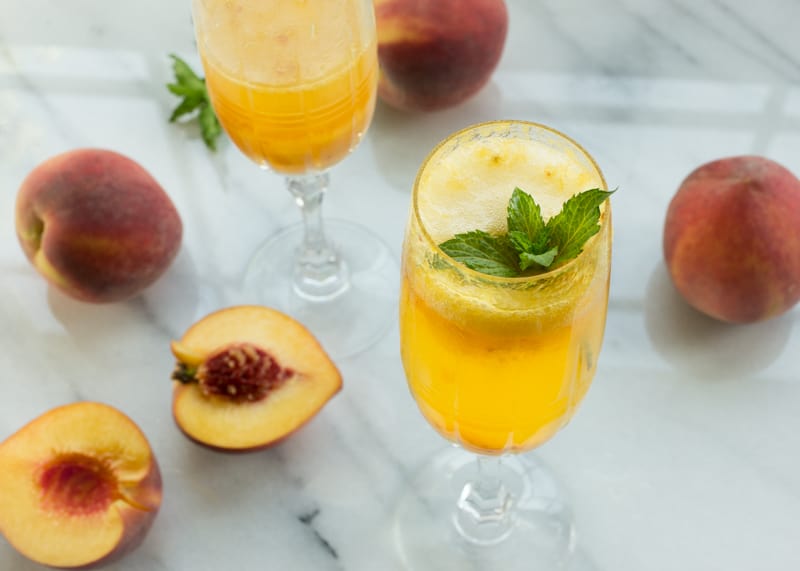 You are going to love this recipe for peach-mango bellini cocktails! They are so sweet, tangy, bubbly and fruity, they go down way too easily so be sure to make plenty.
In a blender, puree the peaches, mango, and triple sec until smooth. (At this point you can refrigerate or freeze it.) When you are ready to serve, put about 3 Tbsp. of the puree in the bottle of each champagne glass, top it with prosecco and give it a little stir. Garnish with mint, if desired.
Video:
Like this recipe? Try our two-week free trial to see just how simple getting dinner on the table can be!