Pomegranate Margarita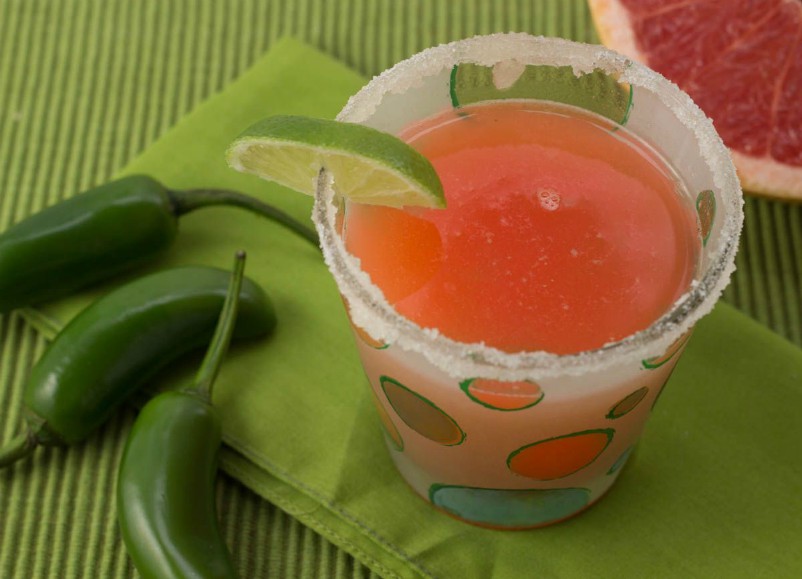 This will spice up your margarita game!
Stir or shake together all ingredients except the jalapeno or hot pepper sauce. Serve over ice in a tumbler, or use an ice-filled shaker and serve in a margarita glass. Garnish with the pepper slices or drizzle in the hot pepper sauce.
Video:
Like this recipe? Try our two-week free trial to see just how simple getting dinner on the table can be!