Watermelon, Feta, and Mint Cubes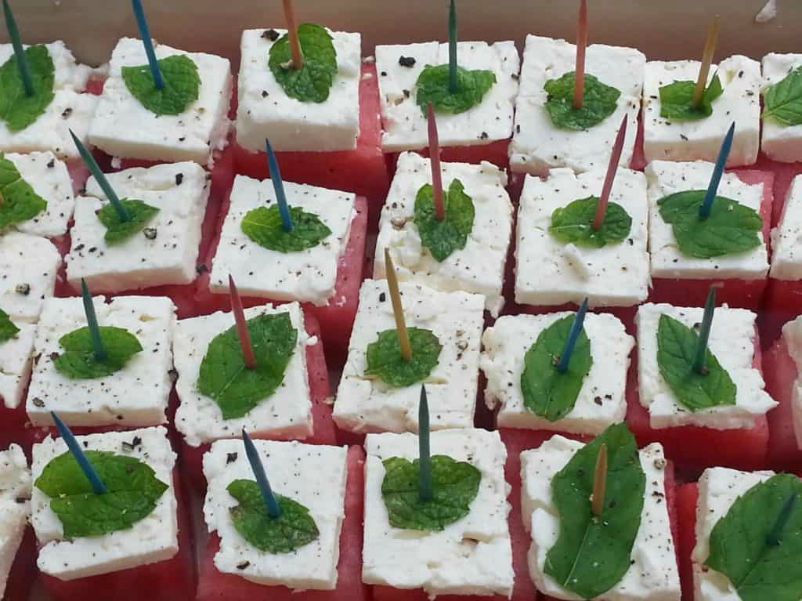 This summer appetizer has got everything: salty, sweet, creamy, crunchy, and a little hint of spice. Plus they are super pretty!
Put the watermelon cubes on a serving dish.

Slice the feta into thin squares to fit on top of the watermelon cubes, and top them with a mint leaf, and push a colorful toothpick down through the mint leaf to hold everything together. Sprinkle the pepper over all the morsels. Serve immediately or refrigerate for up to 4 hours.