How much do you normally spend when you go to the grocery store? $100? $200? $300? More? And how many times a week to you go to the grocery store? When I was a cooking coach I regularly had clients who, when they started working with me, were spending more than $300 week on groceries AND eating out numerous times each week. That adds up to a lot of cash!
Why do we spend so much at the grocery store? For some, it is impulse purchases—that box of cookies to keep your kid quiet, that $5 chocolate bar that looks too good to pass up, the chips because you're starving and can't resist, the bunch of kale because you'll cook it this time for sure, or the pre-made food because after making it through the grocery store you deserve the treat of not having to make dinner. For others, it is duplicate buying because you can't remember if you actually have Parmesan cheese at home.
No matter what the reason, here are some ways to help you to lower your grocery bills, and still have delicious, appealing food in your fridge!
1) Plan Meals. Setting out a plan for what you are going to eat over the week is one of the best ways to cut down on your grocery bill, because it leads to less waste and fewer additional runs to the grocery store. If meal planning is a burden for you, The Scramble can help! Sign up for a two-week free trial here.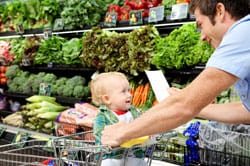 2) Make a list. If you go to the store with a plan, you are less likely to make impulse purchases.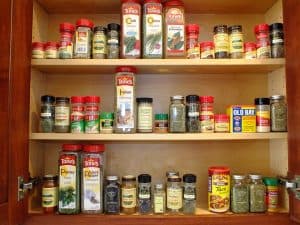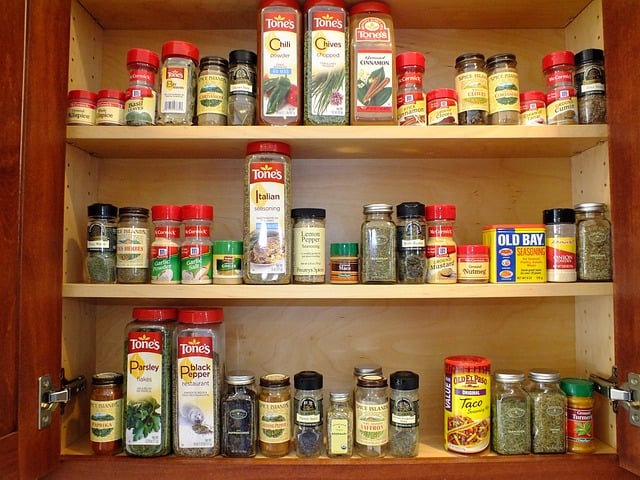 3) Check your pantry before you go. If you cook from what you already have in your pantry, you don't need to buy as much and won't buy duplicates of what you already have. You can use The Scramble's search function to help you find recipes to use those pantry items!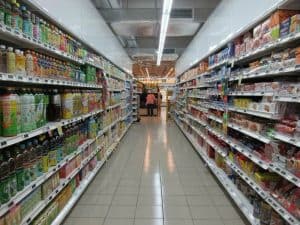 4) Shop the loss leaders. Loss leaders are the foods your store deeply discounts to try and get you in with the hopes that you will then buy more items. Check to see what those sale items are and, if they are things you enjoy on a regular basis, either plan your week's meals to include them or buy some to freeze/store away for a later date.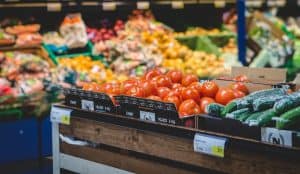 5) Know which stores have the best prices on which foods. These days, it is quite likely that you go to at least two grocery stores to get all the different foods you like to have in your house. If this is true, make a list of your staples. For a few weeks, bring that list (maybe on your phone) with you to each of the grocery stores you go to and take note of how much those items cost at each store. You might be surprised by which stores will save you the most money.
Do you have tricks that you like to use to save money at the grocery store? Share them in the comments below!