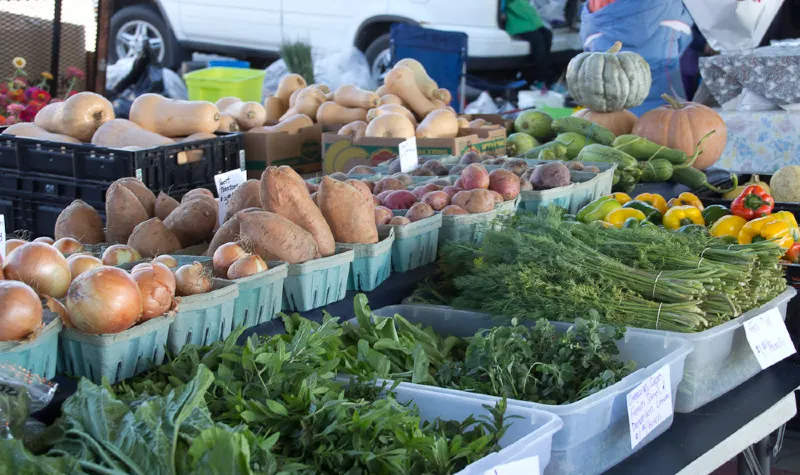 One of my favorite parts of fall is the change of scenery in the produce section at the supermarket. Don't get me wrong, I love my tomatoes, peaches, watermelon, and corn, as much as the next person, but there is something so comforting about the fruits and vegetables that show up in the fall and many of my favorites come from the ground. That's right, I am a HUGE fan of root vegetables.
I love that they can be whatever texture you desire, from crunchy to silky smooth, and that most offer a subtle sweetness. I also enjoy how versatile root veggies are. They make amazing soups, smoothies, salads, and stews. And, of course, there's always my favorite way to enjoy these seasonal staples: roasted.
So, in celebration of these wonderful nutritional powerhouses (yes, they pack a healthy punch, too), I pulled together some nutritional and storage info, as well as some of my favorite recipes that might help you to discover root vegetables that celebrate the flavors of fall.
A List of Root Vegetables
When you think of root vegetables, most likely the first ones to come to mind are potatoes, sweet potatoes, and carrots, but there are so many others to consider as well. Here's a list of root vegetables you may or may not be as familiar with:
Beets
Carrots
Celery root (aka, celeriac)
Daikon
Garlic
Ginger
Horseradish
Jerusalmen artichokes
Jicama
Kohlrabi
Onions
Parsnips
Potatoes
Radishes
Rutabagas
Sweet Potatoes
Turmeric
Turnips
Yuca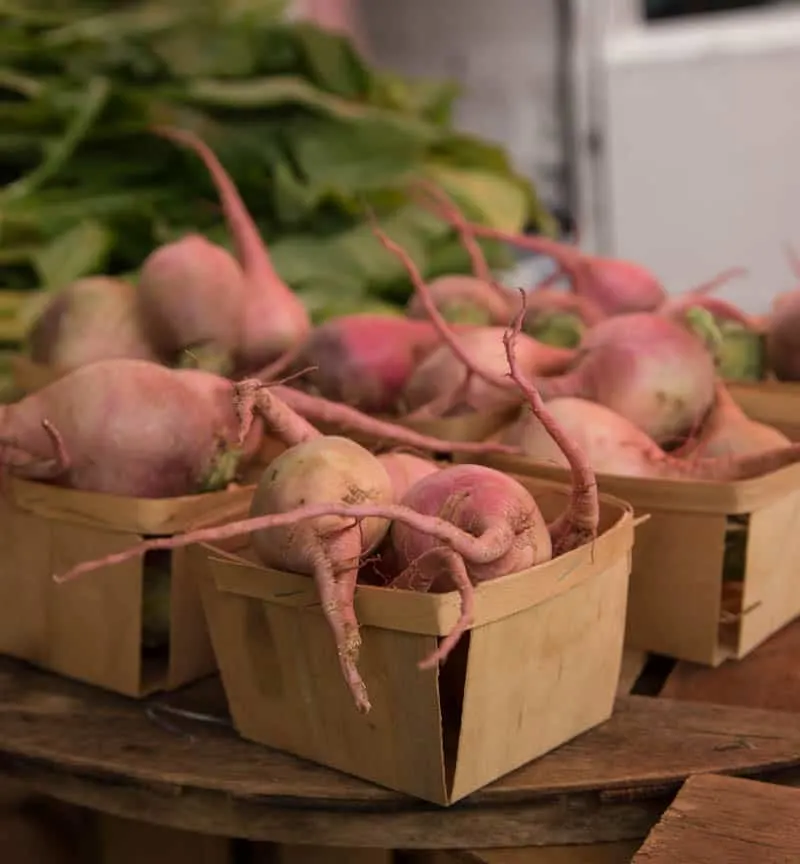 Health Benefits of Root Vegetables
Root vegetables are a nutritional powerhouse. While each root vegetable offers different nutritional benefits, there are some commonalities.
First and foremost, because they grow underground, root vegetables have the opportunity to absorb a great deal of the nutrients that are in the soil. This means that they are packed with antioxidants, iron, and Vitamins A, B, and C. They also tend to be rich in potassium, folate, and manganese.
In addition, because of the dense nature of their carbohydrates and high fiber content, they are fantastic for helping you to regulate blood sugar, lose/maintain weight, and keep your digestive system on track.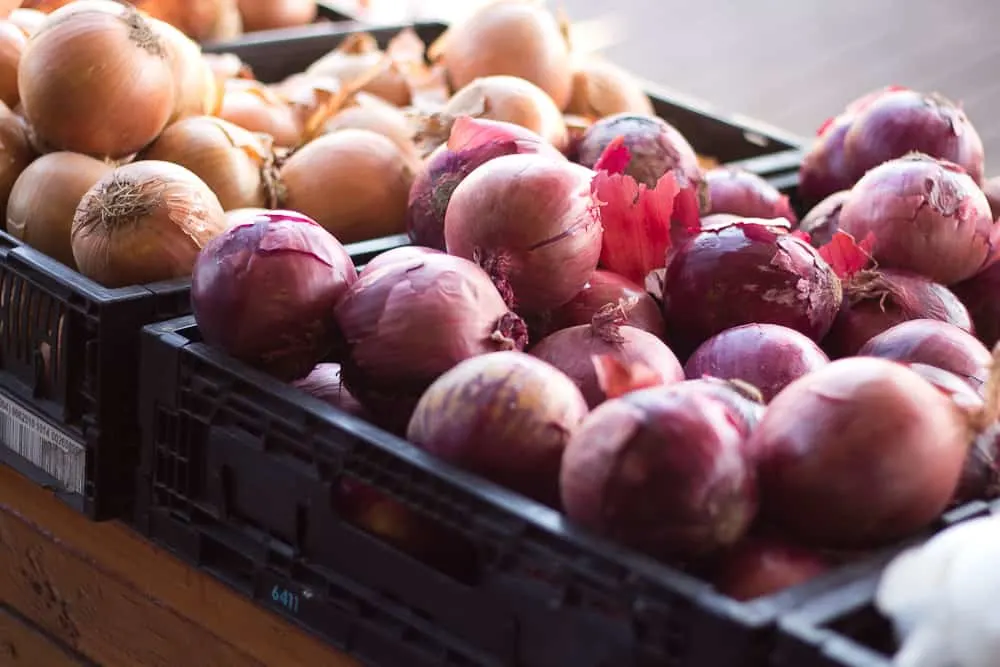 How to Store Root Vegetables
Another fantastic feature of root vegetables is that, when properly stored, they have a very long shelf life. For most root vegetables, the best way to store them is in a cool, dark, humid spot. But here are some details on some of the most popular types.
How to Store Potatoes and Sweet Potatoes
Potatoes like to be in a cool, dark place, with some air to breathe. So try to store them in ventilated metal baskets or boxes covered with either newspaper or cardboard. If your potatoes start to turn green or create little buds, it is because they've got too much light.
How to Store Onions
Onions don't play nicely with other vegetables, so try to store them separately either in a mesh produce bag or a ventilated basket. Just like potatoes, they like it cool and dark.
How to Store Garlic
Like onions, garlic is a loner of a vegetable, so try to store them separately from everything else. Like potatoes and onions, they enjoy low temperatures, but also like total darkness, so storing them in a container with a few ventilation holes and a lid is ideal.
How to Store Carrots
This one is pretty hard to mess up! If done properly, carrots will last for months in the crisper drawer of your refrigerator. All you need to do is set the humidity control for the crisper drawer to its lowest setting and, if possible, lie the carrots out in a single layer in a plastic bag that has been sealed with all air squeezed out.
Root Vegetable Recipes That Celebrate the Flavors of Fall
Now that you know some of the benefits they offer to your body, as well as how to store them for as long as possible, here are some of my favorite recipes that really highlight the wide range of ways you can enjoy root vegetables.
Silky smooth, sweet, and creamy, this soup is a great way pack in servings of fruit and vegetables at the same time! My family loves this one served with some crusty bread and cheese on the side. It's also a great make-ahead option and very freezer-friendly, so you can make a big batch and enjoy it anytime.
An unconventional spin on a smoothie! The sweetness of the carrot and fruit paired with the spiciness of the ginger will keep you coming back for more. This is a great addition to lunch boxes, so your kiddos get a solid dose of veggies in the middle of the day. Or you can enjoy them for breakfast or as a snack.
Not only is this salad incredibly colorful, but with the saltiness from the cheese, the mellow sweetness of the roasted vegetables, and the crunch of the nuts, there's something for everyone to love. It is easy enough to make for a weeknight, but is so pretty that it makes a great addition to any holiday table.
A favorite in my house! This is the recipe that got my kids to love beets. The silky smooth texture is so comforting and the "bloody" look makes it a fun option for Halloween, or just to make your kids giggle.
Originally, I thought this take on toast was just for gluten-free folks, but it's so delicious that now it's a favorite snack. One of the things I love most is that you can get super creative with the toppings, from sweet to savory.
This super simple meal is ready in 30 minutes, and is one of my family's favorite vegetarian meals. We all love the flavor and texture combination, plus the avocado crema elevates the dish from a yummy weekday meal to a "fancy" one (and all with 2 minutes of work).
More Ways to Enjoy Your Veggies
If you enjoyed this post packed with info and recipes about root vegetables, check out our how to series including:
Do you have favorite ways to use root vegetable recipes that celebrate the flavors of fall? I'd love to hear about them in the comments!
If these recipes sound good to you and you want to remove the stress when it comes to meal planning, try out The Scramble's family-friendly meal plans.