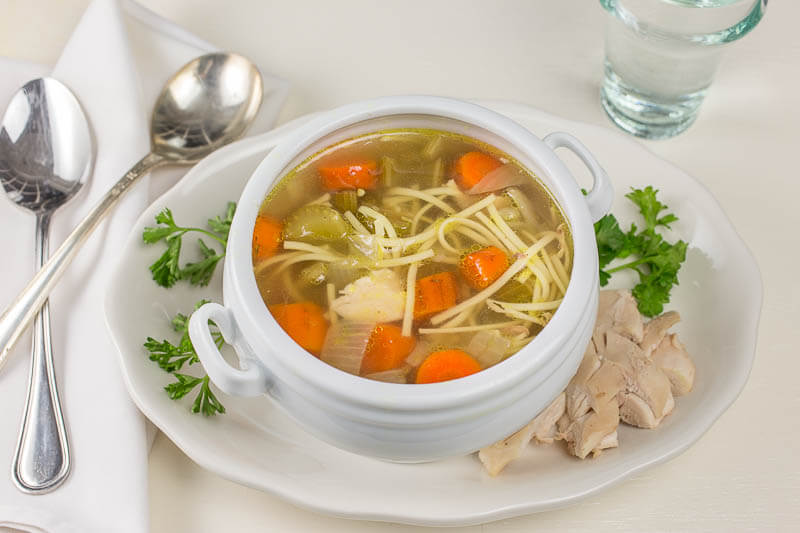 How wonderful is the idea of walking into your house at 6 PM to be greeted by the mouthwatering aroma of dinner waiting for you? It doesn't have to be a fantasy! With a slow cooker and a little advanced preparation, this can be your reality several nights a week. The beauty of a slow cooker is that you can put all the ingredients together in the morning before heading out the door. Your dinner will cook while you're doing other important things like working and taking care of (or driving around) your kids.
If you're not experienced with the slow cooker, have no fear!  Below are some helpful tips that will ensure great results.
Slow Cooker Tips and Tricks
Get the right size slow cooker for your family
Two Adults: If you have two adults dining, then the 3 to 4-quart size can work well. Many recipes are designed with this size in mind, and there are usually some leftovers for lunch the next day.
Larger Families: If you have a larger family or love lots of leftovers, then go with a 6-quart model.
Love Leftovers: Get a 6-quart unit if you're all about making double-measure recipes, cooking one big meal each week, freezing or refrigerating smaller portions, or bringing something tasty to work for lunch.
Important tips
Don't peek!  Unless specifically directed in the menu, don't lift the lid to check your food. Each time the lid is lifted, it adds approximately 30 minutes to the cooking time.
Don't over or under-fill.  Your slow cooker works best if it is 1/2 – 3/4 full. Food will scorch or burn more easily when the crock is less than half full, and could boil over if filled to the brim.
Add less liquid. Since slow cooked foods retain their juices, you may find yourself needing to add less liquid than you are used to when cooking by other methods.
Cook pasta separately. Pasta can be tricky to cook in the slow cooker because if left too long it will get mushy. Some recipes will direct you to add pasta during the last 30 minutes of cooking. When in doubt, it's best to cook the pasta separately.
Browning is up to you. Some slow cooker recipes will include a browning step for meat, onions, or other ingredients prior to placing the ingredients in the slow cooker. This is because some people say that browning first add additional flavor. In some cases this is true, but to save time and effort you can almost always skip the browning.
Add herbs at the end. While adding spices and other flavor enhancers at the beginning is a good idea to help build flavor, the flavor of herbs tends to dissipate while cooking, so add them at the end, especially if using fresh herbs.
Don't worry!  A slow cooker is very forgiving, and can be left for long periods of time: an unexpected last minute errand will likely not ruin your meal.
Do you have any slow cooker tips or tricks? Share below. And if you would like new slow cooker recipes, sign up for a two-week free trial of our meal planning service. Many of our recipes are either developed for the slow cooker or have slow cooker directions.