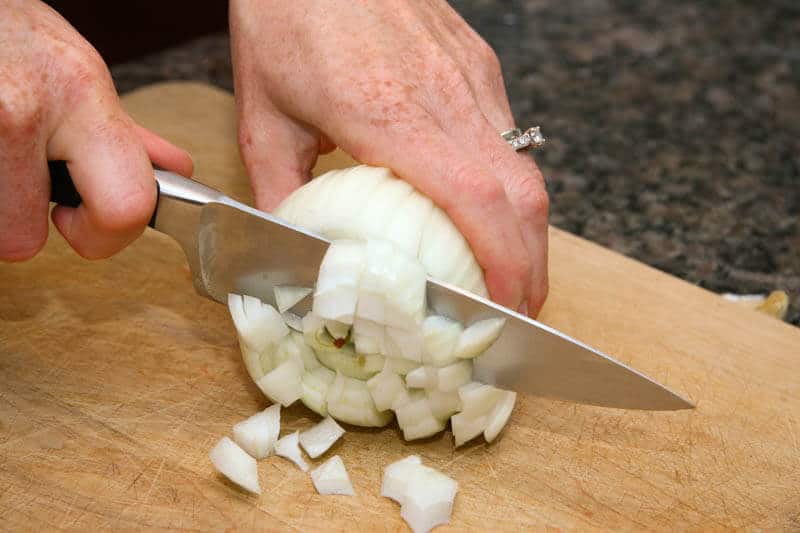 The other day I was talking on Facebook Live about this great analogy I heard the amazing cookbook author and food writer Mark Bittman use—he said that learning to cook is like learning to drive. When you are learning to drive you can't have any distractions and every single action and movement is almost overwhelming, but that as you become a more comfortable and confident driver, some of it becomes more natural and it becomes easier to make decisions. The same is true with cooking, he said, that as you do it more and more you start to become more comfortable and familiar with certain cooking tasks—you instinctively know when the oil is heated, you know how many vegetables you can chop in the time it takes the onion to sauté, and so you become more confident and more efficient in your kitchen.
When I think back over my own cooking journey, I definitely feel that this analogy speaks to my experience. For years, I was only comfortable making a very specific set of recipes (almost all involving pasta) and needed a long time to pull them together. It wasn't until I had a family of my own, people depending on me in order to be fed on a regular basis, that I really began to expand my horizons, gain confidence, and become a better cook. It was the regular, daily cooking, not the fancy complicated meals that made me a better, more efficient cook.
This is exactly why I am so passionate about what we are doing here at The Scramble. It is my hope that by providing you with simple and delicious recipes, we are making that regular cooking an accessible and manageable part of your daily life. We are helping you to become a better cook, a more efficient cook, a more adventurous cook.
I'd love to hear from you! Are you a Scrambler already? If so, have you found it has helped you to become a better cook? If not, then try our free trial to see how our simple, delicious recipes can help you to gain confidence in the kitchen and become a better cook!