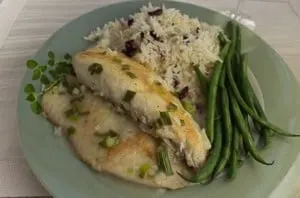 Fish is an excellent lean protein source. It is brimming with nutrients and is a natural source of healthy omega-3 fatty acids, which is vital because our bodies cannot make omega-3s on their own. Some seafood has also been shown in scientific studies to give us a feeling of fullness or satiation after eating it, which can help us avoid overeating later. It's also quick and easy to cook if you have the right recipes.
I'm sure we've all been in the grocery store before and found the fish we were planning on preparing that night for dinner is unavailable, too pricey or just not looking its freshest. That's why we've compiled this handy list of potential fish substitutions for a variety of fish grouped by texture and color. Even better, we've kept the most eco- and people-friendly fish at the top of each list (fish that are good for you and good for the planet!)
White, Lean and Firm: Catfish, Pacific Halibut, Alaska Pollock, Haddock, Pacific Cod, Pacific Rockfish, Striped Bass, Swordfish
Check out this delicious recipe for Cajun Fish Sandwiches that uses a white lean fish.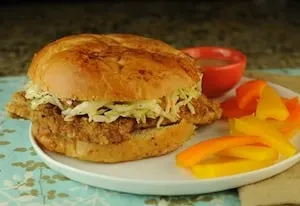 White, Firm and Oil Rich: California White Sea Bass, Pacific Sablefish, White Sturgeon
Medium Color and Oil Rich: Wild Salmon, Arctic Char, Yellowfin Tuna, Mahi Mahi, Paddlefish, Wahoo
I love this Indian Spiced Salmon for a colorful and healthy choice.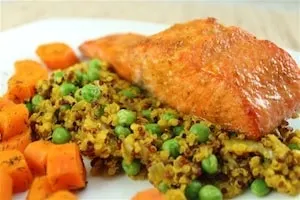 White, Lean and Flaky: Rainbow Trout, Black Sea Bass, Flounder, Tilapia
This Baked Flounder with Parmesan Crust is a tasty option for white, lean flaky fish.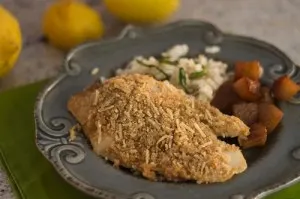 For more information about enjoying healthy seafood while maintaining ocean ecosystems, see Environmental Defense Fund's Seafood Selector and the Monterey Aquarium's Seafood Watch.