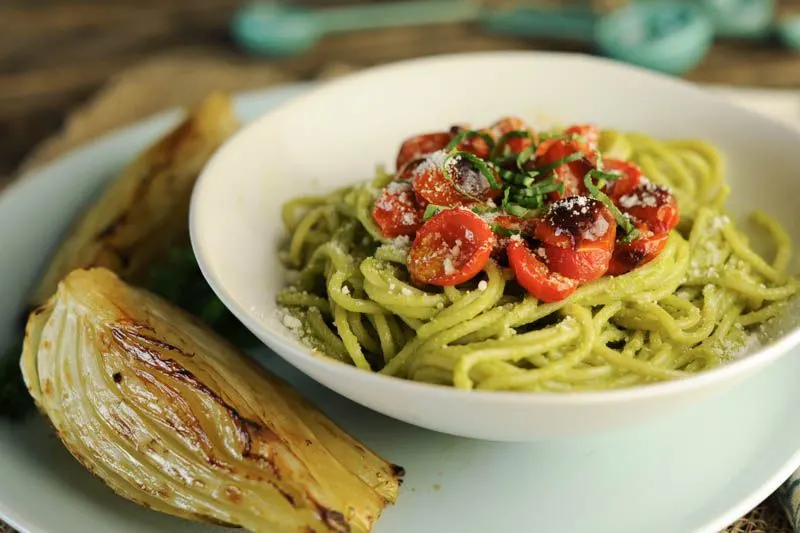 Note: This page contains affiliate links. If you purchase a product through these links, your cost will be the same but The Scramble will receive a small commission. I only link to products I personally use, trust, and love. If you want to learn more, please check out my disclosure page. Thanks for your support!
Looking for healthier versions of pasta? Like most kids, our children have always enjoyed pasta. Whether it was Rigatoni with Tomato and Artichoke Sauce, Spaghetti with Creamy Avocado Pesto, or Fettuccine with Shredded Carrots and Zucchini, they were usually happy to eat just about anything healthy when I tossed it with noodles. Because they love it so much, every week I include a pasta recipe at our dinner table and in The Scramble's weekly menus. The only drawback was that the noodles themselves weren't that healthy, as they were mostly refined carbohydrates.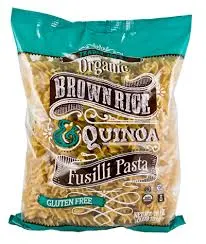 In the past I had tried several varieties of whole wheat noodles, but my kids just weren't into them. They didn't seem to have the right texture and the flavor was a little off. But a few years ago, new varieties of whole grain pastas came on the market, and so I kept trying healthier versions of pasta. We found that the whole family actually liked some whole wheat pastas and a brown rice and quinoa pasta (affiliate) I found at Trader Joe's.
Lately we discovered some noodles made entirely from legumes. First of all, it blows me away that someone can turn edamame, red lentils and black beans into thin strands or tubes of noodles. Second, I have been amazed to find that my family really likes them!
Watch the video: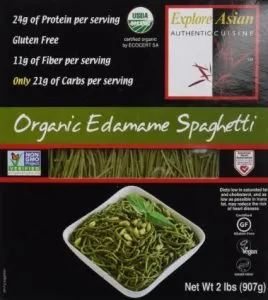 Recently I purchased spaghetti made from edamame (affiliate), which has only two ingredients: organic edamame and water). This spaghetti is easy to cook and we really liked the flavor and texture, and I love the fact that it has 11 grams of fiber and 24 grams of protein per serving!
The organic red lentil penne (affiliate) from Tolerant also has impressive nutritional stats, and my family thought it was really good. We weren't crazy about the black bean version, but I have heard more favorable reviews from other families.
The only drawbacks I've found is that these pastas are significantly more expensive than traditional refined pasta, and, although the leftovers are highly edible, they are not as good the second day as refined pasta leftovers. Still, I am always grateful for a healthy option.
Are you feeling inspired to try one of these new varieties of pasta? Some delicious Scramble recipes to help get you started are the palate-pleasing Italian Eggplant, Sausage, and Mushroom Medley over Penne or our quick and easy version of Pad Thai. For other pasta options, check the pasta/noodles box on our recipe browse page and see what strikes your fancy.
Have you tried any healthier pastas that your family loves? Please share the brand and name so we can give it try, too.