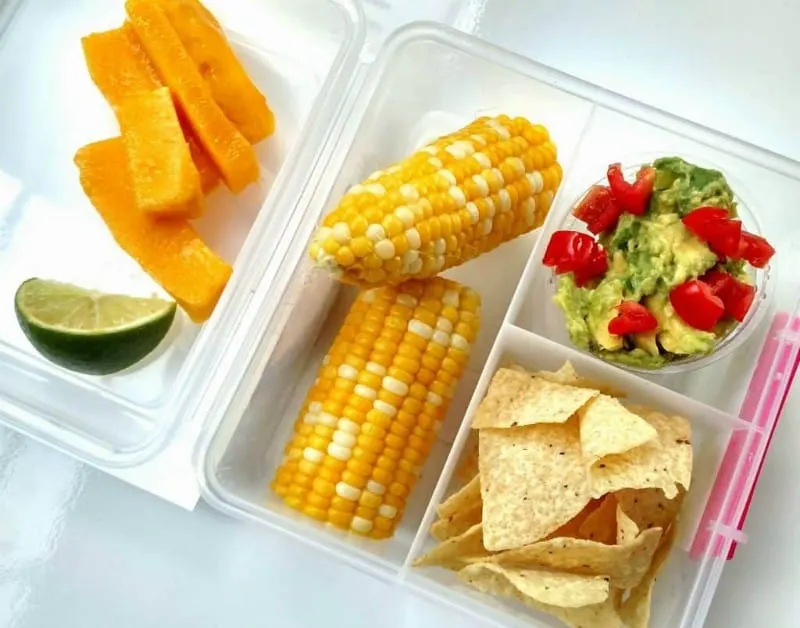 As much as I don't want to admit it, the summer is rapidly coming to an end. For many of us, this means a return to "real life" and regular routines. It is also a time that many of us choose to focus on getting back into good habits after summertime indulgences.
One of the best ways that you can help yourself get back on track is by packing lunch, whether it is for school or work, because while we often focus on a healthy dinner (and sometimes breakfast), a lot of us depend on convenient food options at lunch that are harder on our bodies and our wallets. For example, a typical salad at Cava (a fast casual restaurant in Washington, DC, where I live) costs over $9 and has over 700 calories!
A lot of people I talk to dread packing lunches for their kids and/or themselves. I hear all the time that it feels time consuming, stressful, and even boring. I get it, I really do. While I am someone who grew up always bringing a lunch to school and then to work, there are still days when I wish that school lunches were an option for my kids (they aren't offered).
But I have also become a firm believer in packed lunches, both for health and financial reasons. So, over time, I have come up with 4 tricks that have helped take the stress out of packing lunches for my family that I want to share with you.
4 Tricks to Unpack the Stress of Packing Lunches
1. Follow the Formula.
Do you feel like you never know what to pack? I used to feel that way, too. I can remember standing in front of the fridge, wracking my brain for ideas. Knowing what to pack can be the first major hurdle to overcome, so here's a little equation that I use in our house which makes planning (or packing at the last minute) much easier.
1 main dish (such as a simple protein/sandwich/wrap. Click here for ideas)

1 fruit

1 vegetable

+1 surprise/treat/extra
____________________________
A healthy, easy lunch!
2. Use the Extras.
Take advantage of what you've already prepared. If you've got leftovers from dinner or some grains or vegetables you cooked up a couple of days ago, that's a huge timesaver!
Dinner leftovers can be heated up at home and put into a thermos, brought at room temperature and then heated at lunchtime (if a microwave is available), or can be eaten at room temperature (which my kids like, for some strange reason).
Leftover grains can become a quick and easy grain salad and leftover vegetables can become the inspiration for a salad or additions to a quesadilla or wrap with hummus. You might even want to plan to double dinner for this very reason!
3. Change Things Up.
If you have the same lunch everyday you will get bored and the motivation to make lunch will wane (and if you are packing school lunches for your kids you risk creating a food rut), so try to do something a little different each day.
Instead of an apple try swapping in berries, kiwi slices, cut up mango or melon, apple sauce, or fresh or frozen fruit mixed with plain yogurt.
Instead of baby carrots try cucumbers, bell peppers, celery sticks, leftover roasted vegetables—throwing in a dip or dressing helps, too!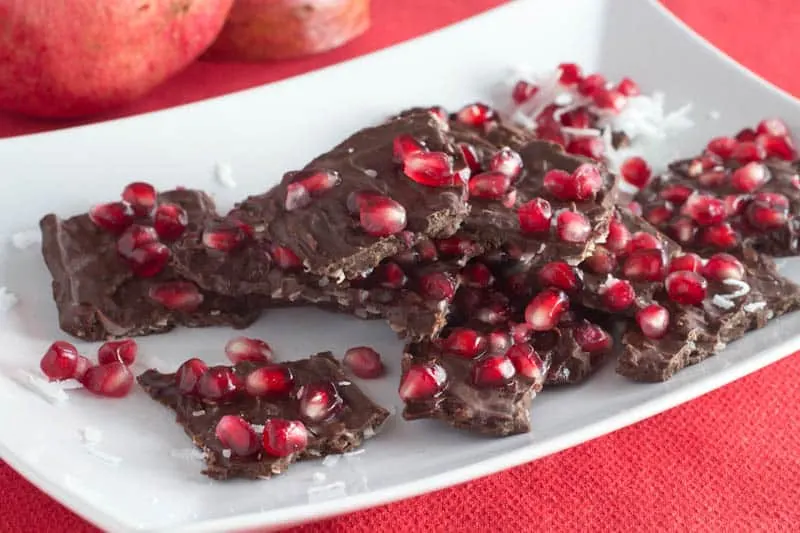 4. Include a Treat. If everything is virtuous, then it won't be as appealing, so make sure to include a little something you (or your kid) will be excited about. Some of our favorites include popcorn, a couple chocolate chips or a piece of dark chocolate, mini-muffins or cookies, seaweed snacks, or a small handful of some favorite crackers or chips.
I'd love to hear what your favorite lunch items are! Are you good about consistently packing lunch? If so, what keeps you motivated and what makes it easier? Please share your tips below. And if you'd like more ideas and inspiration, check out The Scramble's family-friendly meal plans.