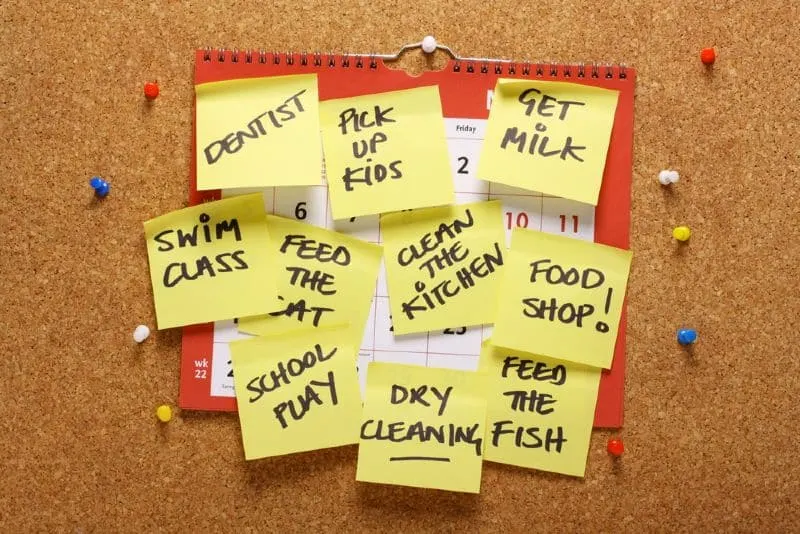 Over the past few days I have been having a lot of conversations with people about how overwhelmed they are feeling. It seems like competing priorities are constantly clamoring for our attention. We want to be able to juggle it all, but we all know that at some point a ball gets dropped.
But what if you don't want cooking to be the thing that drops? What if you are working to get into a good routine with cooking so that you can eat healthier, save money, expose your kids to foods other than grilled cheese and macaroni and cheese, etc.? Then it is time to do some bare minimum cooking.
Bare Minimum Cooking
One of my main goals is to help people to realize how accessible and simple cooking can truly be. I firmly believe that even in the busiest of times, cooking is possible and worthwhile.
So how do you keep cooking as a regular part of your routine when things are so crazy? You keep things simple, let go of perfection, and throw out the notion that every meal has to check every nutritional box.
This can be a hard mental shift to make, especially if one of your goals is healthier eating, so I wanted to share some tips on bare minimum cooking. My hope is that these tidbits will help to assuage any guilt and empower you to prepare meals that bring you satisfaction without adding stress.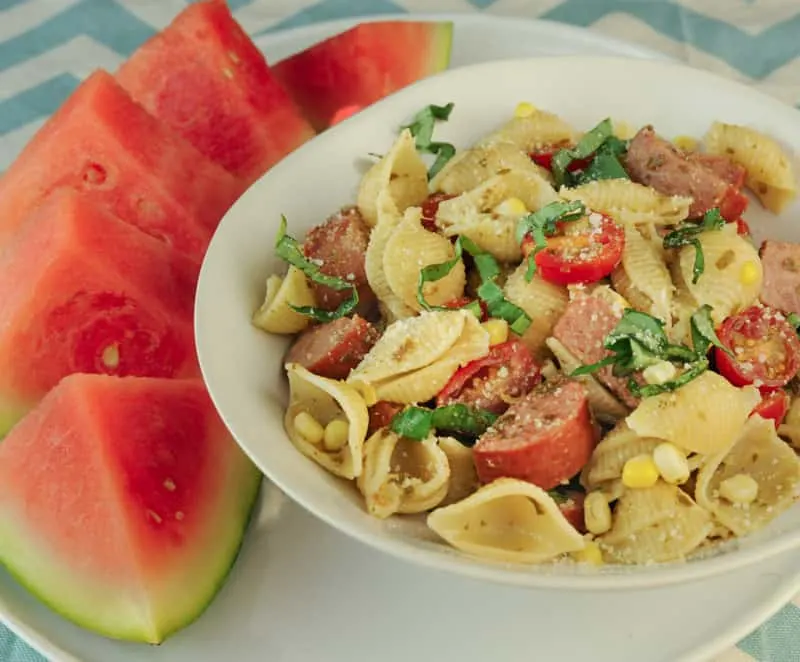 1. Stick with what you know
When you are overwhelmed, trying new recipes (or at least complicated new recipes) is going to add to your stress, so try to take advantage of what you're already comfortable with.
I recommend making a comprehensive list of your go-to dishes. The idea here is to get as many possibilities listed as you can, so make sure to include recipes you feel pretty confident making, even if they aren't traditional dinner meals.
Pastas, stir fries, scrambled eggs, pancakes, quesadillas, and sandwiches are all great options. List out all the things you can make. I bet you'll be pretty surprised by how long your list is.
And while you're at it, list out the side dishes you feel good about, too. Not only can these help to round out a meal, but piece a couple of them together and you may have a great appetizer or smorgasbord meal at the ready!
If your list isn't as long as you would like, browse through The Scramble's recipes which have all been tested for simplicity by families like your own to bulk it up a bit.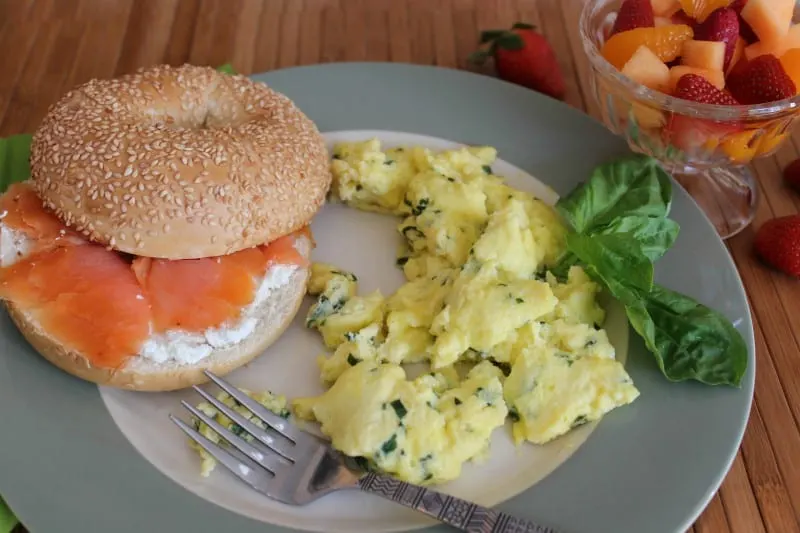 2. Change up your go-tos
If your tried and true recipes are getting boring, try switching up the protein, grain, or spices. For example, pasta with red sauce can get a makeover by adding some sausage (real or vegetarian), by changing the grain to rice or couscous, or by melting mozzarella on top.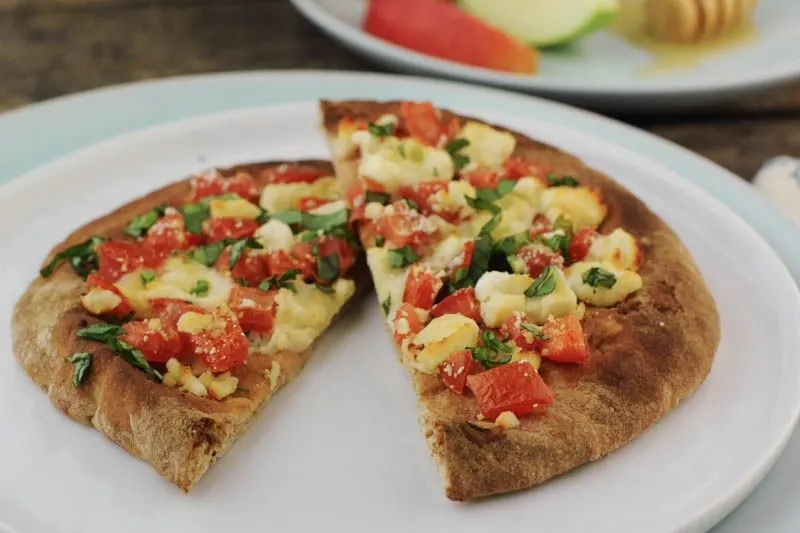 3. Go with what's quick
There is no shame in scrambled eggs, quesadillas, French bread or pita pizzas, or sandwiches for dinner (or any meal of the day)! They get the job done and will almost certainly be healthier (and cheaper) than the store-bought or take-out versions.
If you are hoping to boost your nutrition, then consider adding more vegetables to these quick favorites. Great vegetable options here include baby spinach, roasted vegetables, sliced or diced tomatoes, and grated carrots.
Similarly, a quick side salad or even just sliced fruit can help to fill out a quick meal.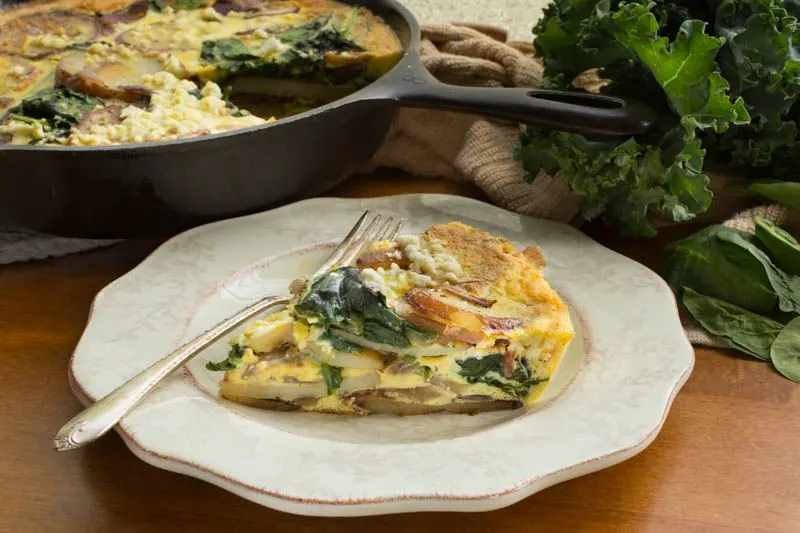 4. Double the staples
If you are going to roast some vegetables, make a pot of rice, or cook some meat/vegetable protein consider doubling it. The leftovers will help you to make a quick and easy dinner on a second night.
Great options for a super quick meal the next night (or later in the week) include fried rice, quesadillas, frittatas, or wraps!
5. Use shortcuts
While it may feel like cheating, the use of shortcut products such as pre-cut vegetables, pre-shredded cheeses, minced garlic, and frozen pre-cooked grains are fantastic options to speed up your meal prep considerably, which is why I feel strongly that there should be absolutely no shame in using these time-saving tools.
In addition, canned and frozen vegetables are staples in my pantry, especially for nights when cooking needs to be quick.
Bonus pro-tip: If you get pre-cut vegetables, then getting your kids (or others) to help in the kitchen becomes a lot easier, which can help to further ease the burden on you!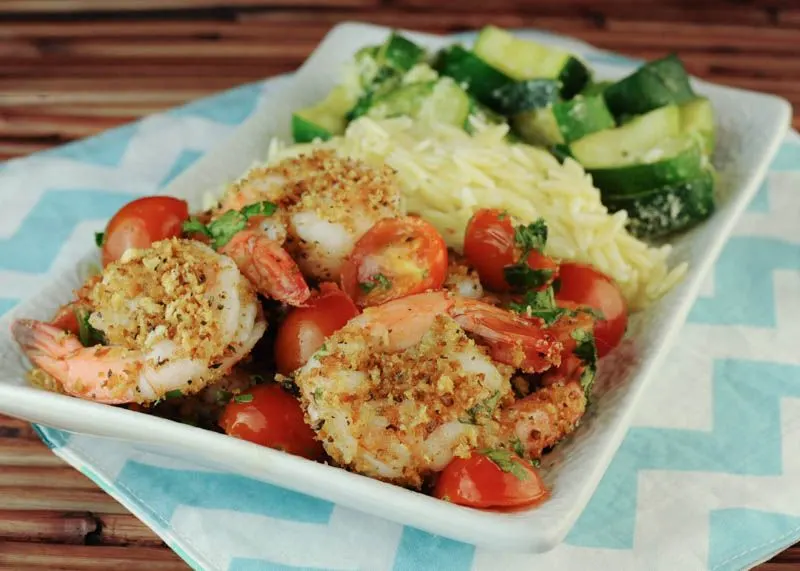 6. Use Super Scramble Express recipes
As you know, at The Scramble we aim to share quick, easy, and delicious recipes with you, but did you know that we have a whole category of recipes called Super Scramble Express that take 20 minutes or less to make?! From simple salads to loaded sandwiches to easy pastas and seafood, these recipes can be lifesavers when even 30 minutes feels like a stretch.
What are your tricks for getting dinner on the table even when times are crazed? I'd love to hear your suggestions in the comments!
And if you'd like support getting easy, delicious meals on the table, check out The Scramble's family-friendly meal plans to see just how simple getting dinner on the table can be!