Peanut butter isn't only for sandwiches and apple slices! In this article we share tips on how to cook with peanut butter and some recipes to get you started.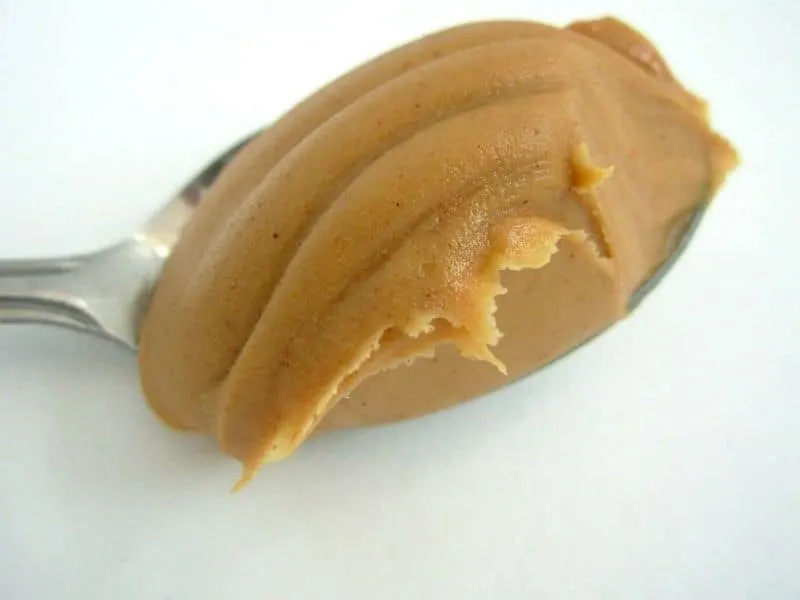 Peanut butter has kind of a bad reputation – many people see it as a high-fat, kid food (crustless PB&Js, anyone?). In my opinion, though, that's not a fair assessment. There are a lot of nutritional, financial, and practical benefits to peanut butter that shouldn't be overlooked. In addition, while sandwiches are yummy, there are many other creative and delicious ways to use peanut butter as an ingredient in your meals. So I wanted to share some information on how to cook with peanut butter, as well as some reasons why is should become a staple in your house.
What Kind of Peanut Butter Are We Talking About?
First, it is important to define what we mean when we say peanut butter. As you know, there are many types out there. Chances are good that you grew up on Jif, Skippy, or one of the big brands. Unfortunately, these versions of peanut butter are laden with unnecessary added sugar and oils (fat). So, we encourage families to use peanut butter that contains only one or two ingredients: peanuts and salt.
For those of you who are worried about making the switch to unsweetened peanut butter, here are three tricks that might be helpful:
Transition incrementally. If you are serving PB&Js, start using half of your regular peanut butter and half of the new kind. Then, as everyone gets used to it, add in more and more of the new peanut butter until the sweetened version is no longer part of the equation.
Use more jelly or honey. This can help to counteract the lack of sweetness in your peanut butter and won't include as much sugar.
Try some savory recipes (see below). These will help you and your family to start thinking of peanut butter in a whole new light, that isn't sweet.
The Benefits of Peanut Butter
There are a number of benefits to incorporating peanut butter into your family's diet, from nutritional to practical.
The Financial Benefits of Peanut Butter
Let's be honest, feeding a family is not cheap. And as kids get bigger, the costs only continue to rise (as the mom of a tween and almost-tween I could talk for hours about how expensive it is to feed two growing boys).
This means that when I find filling, nutritious foods that aren't expensive, I'm all in. This is the case with peanut butter.
Compared to other protein sources, such as meat and cheese, peanut butter is a lot less expensive – even the fancy kinds.
The Practical Benefits of Peanut Butter
If ureducing food waste is a priority for you, then peanut butter should be your friend. It is very shelf-stable (won't go bad quickly). This means that it works well in lunch boxes (if peanuts are allowed at school) not only in sandwiches but also on apples, celery sticks, and crackers. But it also means that it is a great option to keep in your pantry for last minute meals.
The Nutritional Benefits of Peanut Butter
For being such a simple food, peanut butter really packs a nutritional punch. Here are some of the nutritional benefits of peanut butter:
it is a low-carb food, but includes fiber – specifically 6g in a 100g serving
it's got a lot of protein, 25g in a 100g serving, which is a lot for a plant-based food
half of the fat in peanut butter is oleic acid, which is the same healthy, monosaturated fat that is found in olive oil
it contains many vitamins and minerals including vitamins E, B3, and B6, folate, magnesium, copper, and manganese
it is easy on your blood sugar levels – which makes it a solid choice for type 2 diabetics
How to Cook with Peanut Butter: The Recipes
As mentioned before, peanut butter can be used in many ways other than in sandwiches or on apples (although those are both delicious options!). One thing to know about how to cook with peanut butter is that it melts easily, which means it is easy to incorporate into recipes. For instance, it can be added to soups, stews, and stir fries, incorporated into baked goods, and turned into a simple dipping sauce.
Here are some of our favorite uses for peanut butter.
This peanut butter-based sauce is such a big hit with everyone who has tried it – it has all the flavor and texture elements to make it addictively good. It will also help your family to see peanut butter in a different light – that it doesn't have to taste like dessert to be delicious. Added perk: the meal is ready in 30 minutes!
Sweet potatoes, cabbage, ginger, garlic, and peanut butter. Though it may sound like a strange combination of ingredients, this West African-inspired stew is so flavorful and colorful that it gets rave reviews. In fact, the first time I made this recipe for my family, my meat-loving son devoured this vegetarian dish, which I always consider a win.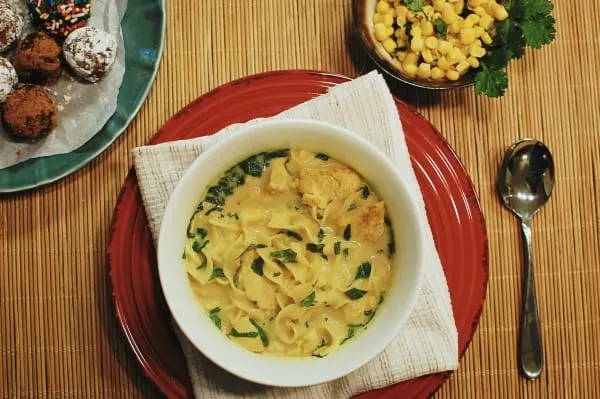 Warm and nourishing, this tangy, aromatic soup recreates delicious Thai flavors with ingredients available in most supermarkets.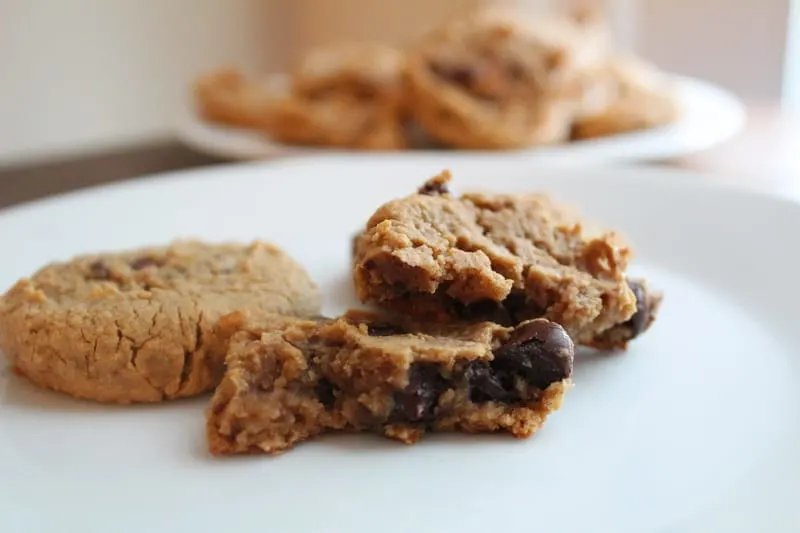 These babies pack a serious protein punch with peanut butter and another secret ingredient you won't believe. Soft and chewy, they will be your new favorite breakfast, snack, or dessert!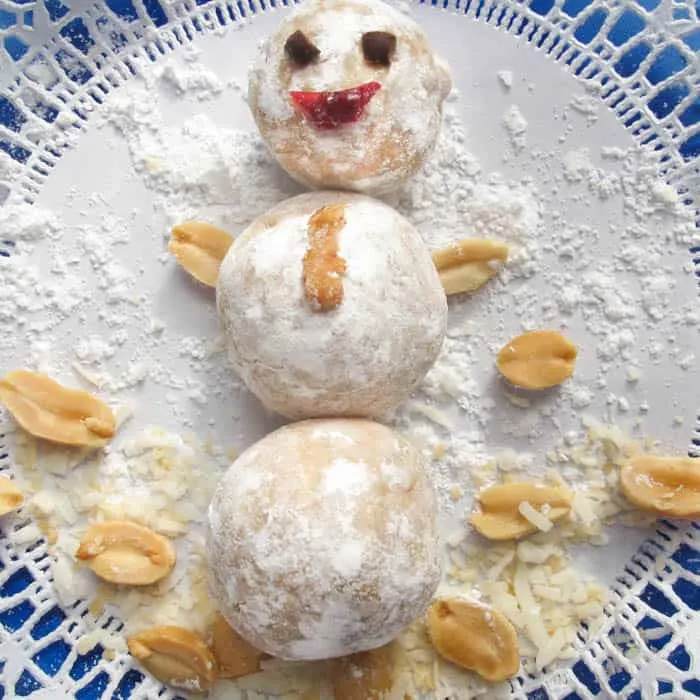 These are made with only 3 ingredients (plus an optional 4th if you want to make them look prettier) and make a fantastic snack or dessert. Plus, they are ready in just minutes! I love to throw them into my kids' lunchboxes as a nice surprise or pack them as a portable snack when we travel.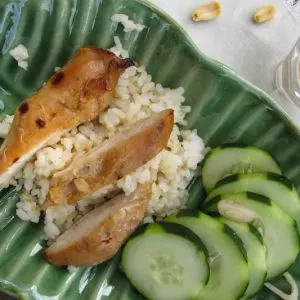 Peanut Dipping Sauce
This super simple dip is fantastic with all sorts of foods from crudite to grilled meat or tofu to pretzels.
Ingredients
1/2

cup

peanut butter or other nut or seed butter

1/4

cup

reduced-sodium soy sauce (use wheat/gluten-free

if needed), or use any variety

1

lime

juice only, about 2 Tbsp.

1/2

cup

hot water

2

Tbsp.

honey

1

Tbsp.

fresh ginger

peeled and chopped, or use 1 tsp. ground ginger

4

cloves

garlic

minced, about 2 tsp.
Instructions
Combine all of the ingredients in a small bowl and whisk until smooth.
Do you have favorite ways to use peanut butter? I'd love to hear about them in the comments!