Have you run out of bread crumbs? Here's are 10 bread crumb substitutes.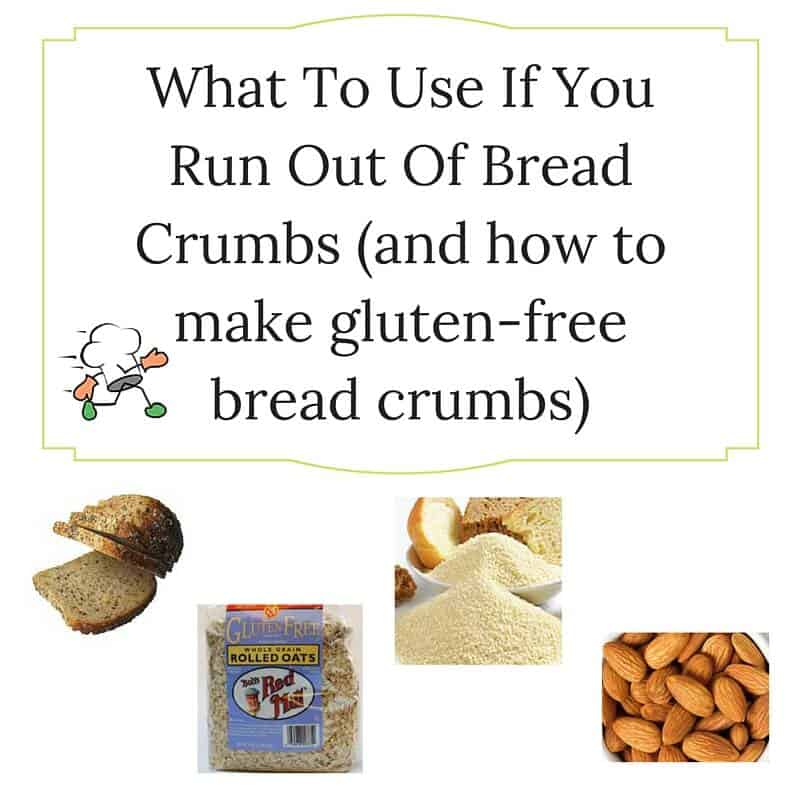 10 Substitutes to Use if Your Run Out of Bread Crumbs and How to Make Bread Crumbs
I'm a longtime evangelist for keeping a well-stocked kitchen and immediately adding staples to our grocery list when we finish them up so we can restock on our next trip to the store. So it completely surprised me when I recently discovered that I had no bread crumbs in the house, and no bread to make my own.
That particular night I was testing a new recipe for salmon sliders and wanted to use bread crumbs as a binder in the burgers. What I occasionally lack in organization I try to make up for in resourcefulness. I decided that grinding whole grain Heritage Flakes cereal to a bread crumb consistency in a mini food processor would make a more-than-decent substitute. The salmon sliders turned out to be delicious. Crisis averted.
When you run out of an ingredient there is often a way to simulate it with a little culinary creativity. Here are some substitutes you can use when you run out of bread crumbs or panko (many of these are also excellent gluten-free substitutes for bread crumbs).
★ Try The Scramble Meal Planning Service for free. Healthy 30 minute meals your entire family will love.
The Best Bread Crumb Substitutes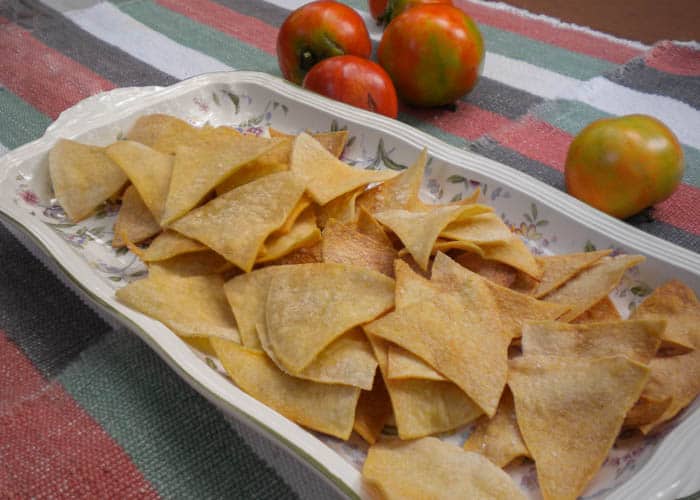 Bread, preferably whole wheat. Toast the bread, let it cool, break it into pieces and grind it in a food processor. (I find a mini food processor works best for this if you have one.) If you want Italian bread crumbs, you can add some dried herbs like parsley, basil, and oregano to the food processor. If you don't have a food processor you can also grate the toast on a box grater, use a Chef's knife to mince it, or put the toast in a bag and use a rolling pin to crush it. (Potentially gluten-free if you use gluten-free bread)
Rolled oats, ground to desired consistency as above, although it is not entirely necessary to grind them at all (Gluten-free)
Whole grain cereal, preferably with no or little sugar added, ground to desired consistency as above (Potentially gluten-free)
Croutons, ground to desired consistency as above (Potentially gluten-free)
Cooked rice or quinoa can be used to replace bread crumbs that will be used as a binder (Gluten-free)
Crackers, pita chips, potato chips, or tortilla chips, ground to desired consistency as above (Potentially gluten-free)
Nuts. Use almond meal or finely ground almonds, pecans, or walnuts (Gluten-free)
Coconut flakes (unsweetened) (Gluten-free)
Rice cakes, ground to desired consistency as above (Gluten-free)
Pretzels, ground to desired consistency as above
Other possibilities you may have in your kitchen
Dehydrated mashed potatoes
Matzo meal
Toasted and ground frozen waffles
Cooked and finely grated cauliflower
Grated Parmesan cheese
Ground flax seeds
Don't forget to season the crumbs with salt and other spices if you want seasoned bread crumbs. If you don't use them often, store leftover bread crumbs for up to 3 months in the freezer for maximum freshness.
Watch our video on how to make bread crumbs
Like this article? Try our two-week free trial to see just how simple feeding your family can be!
Do you have any other creative bread crumb ideas? If so, please leave a comment below.