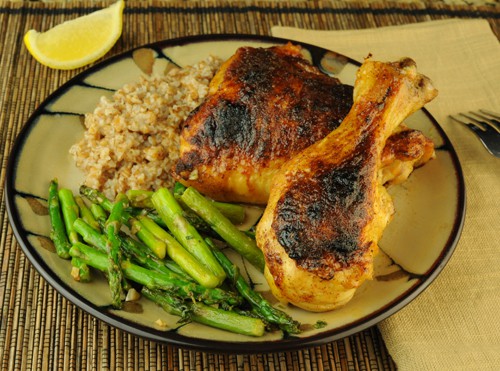 This is the time of year when a lot of us host or attend parties and dinners.  It's one of the things that makes the holidays so festive and helps us get through the dreary months. The thing is, it's hard to attend parties hosted by others if we don't plan on reciprocating because that makes us feel like freeloaders, or at least that's how I feel.
This causes a dilemma for some people who have a fear of entertaining. People are usually surprised when I mention that I am sometimes a reluctant host. We reluctant entertainers have our reasons. Some may feel that their home is inadequate or too messy, some get nervous being the center of attention, others are daunted by the expense or the time involved in preparing for a party, or others, like me, feel like their cooking might not live up to expectations.
Because I run a business that is entirely focused on cooking and food I have a (probably misguided) fear that people are going to have high expectations and be let down by the food I cook.  Maybe then they'll even think I'm a fraud for passing myself off as a cook, or they'll go home disappointed and tell their friends that the food wasn't all that great. I guess it's a form of social anxiety.
The reality is that I'm a pretty decent cook and people usually seem to enjoy the food I make, even though I have had some party fouls and dinner disasters. (One flop that comes to mind is the hard clumps of natural peanut butter in the West African stew I once served to guests.)  Some of my more successful undertakings have been Stacked Pumpkin Enchiladas and Spiced Chicken with Maple Butter Glaze.
Last year I decided to try to overcome my fear of entertaining by just doing it more often and trying not to put so much pressure on myself for everything to be just right. We invited people over who we feel very comfortable with so I could build up confidence with a friendly crowd.
Am I a confident host now? Not really, but I'm finding it much less stressful than I used to. I've discovered that my favorite types of gatherings to host are happy hours or casual get-togethers where I can make a bunch of appetizers and mix cocktails, people can come and go, and we don't need to actually sit down for a meal. Maybe it's because in these situations, it feels like the socializing is more the star of the show than the food.
Is this the season for you to overcome your fear of entertaining, or are you already a comfortable and confident host? I'd love you to share your own anxieties or accomplishments in the comments below.
I hope you have a festive holiday season full of gatherings with people you enjoy.