Chocolate Peanut Butter Bars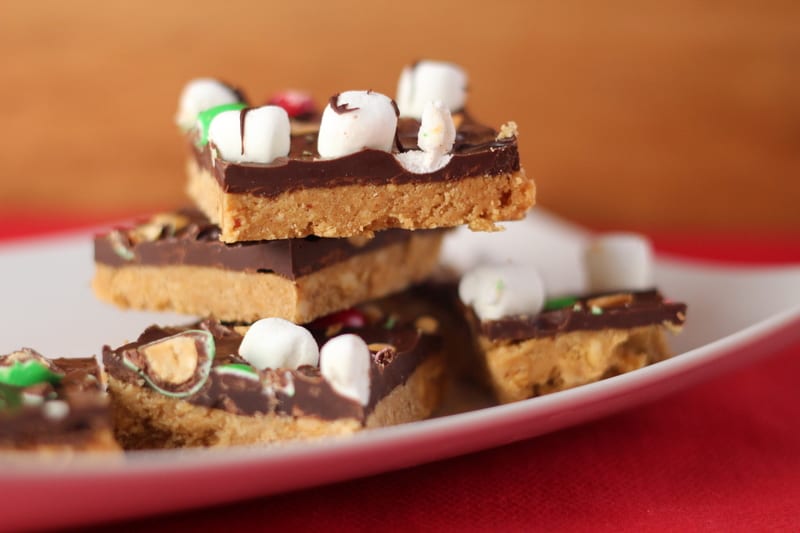 These are a fantastic special treat or edible gift! These are also a lot of fun to make with kids.
Preheat the oven to 350 degrees. Spray a 9 x 13-inch baking pan with nonstick cooking spray.

In a mixing bowl, combine the butter, peanut butter, sugar and graham cracker crumbs until thoroughly combined. Pat them into the baking pan.

Sprinkle the chocolate chips on top and transfer it to the oven for 2 – 3 minutes until the chips are soft. With a spatula, spread the chocolate evenly over the graham crust.

Top it with the marshmallows, pressing them down slightly so they stick, or the peanuts, if desired.

Refrigerate for at least 30 minutes until they are hard, then cut them into squares to serve.
Like this recipe? Try our two-week free trial to see just how simple getting dinner on the table can be!