Garlic Herb Goat Cheese Spread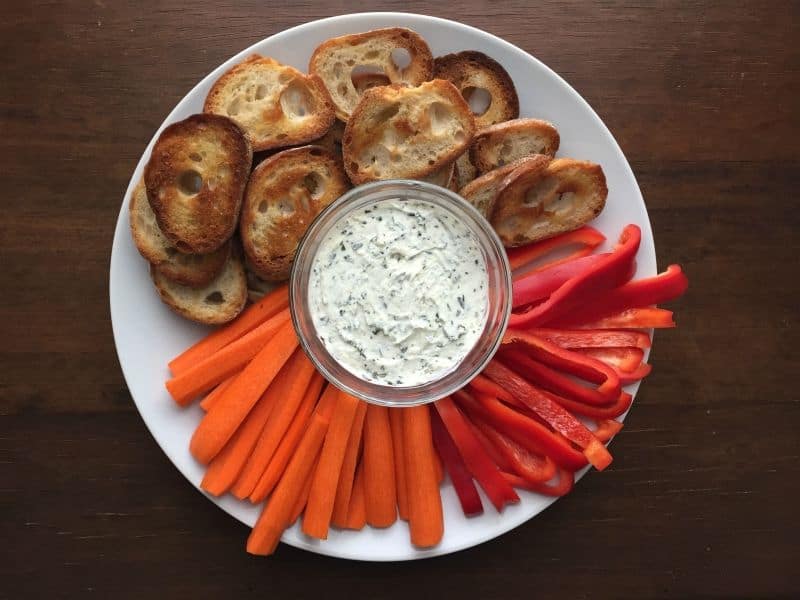 This tasty spread is wonderful with crackers or vegetables and is also delicious on sandwiches. Make this easy appetizer anytime.
Soften the cheese for 10 – 30 minutes. In a small bowl, combine the cheese, garlic, herbs and oil. Serve with the toasts, crackers or vegetables. Can be made up to 24 hours in advance.