Raspberry Vinaigrette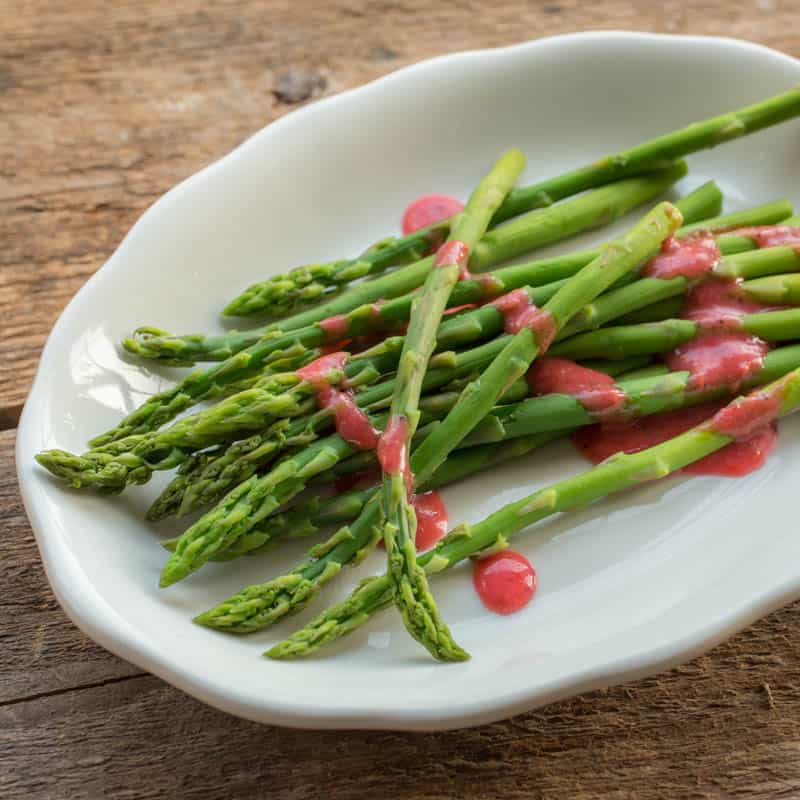 This homemade raspberry vinaigrette recipe is beautiful, colorful, healthy, and simply awesome over salad or poached, baked or roasted vegetables. Unlike some raspberry vinaigrette dressings I've tried, this one is a little tart rather than sickly sweet. We like it over poached asparagus and in our salad of baby lettuce with pecans and avocado.
In a blender (or use an immersion blender in a cup), puree the ingredients.
Like this recipe? Try our two-week free trial to see just how simple getting dinner on the table can be!