Strawberry Milkshakes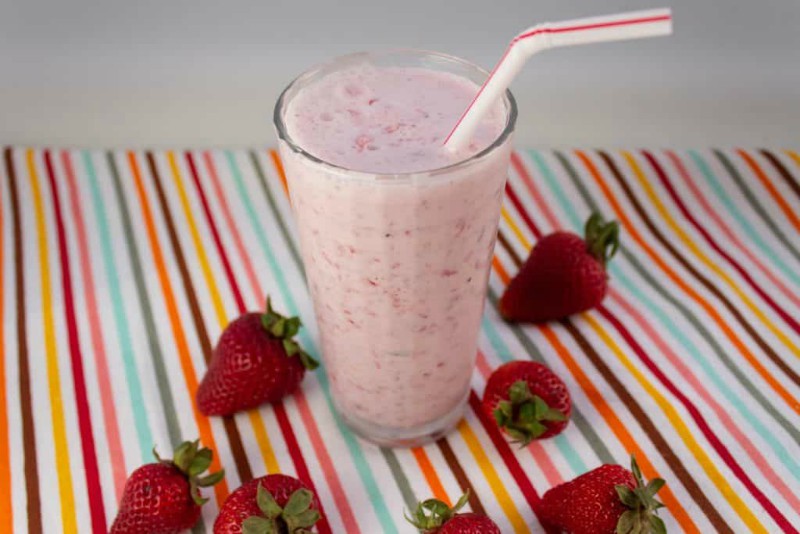 Taking the family out for shakes and scoops can easily set us back $15 – $20, so it's a splurge. That's why we usually scoop our own ice cream and make our own milkshakes and other frozen desserts. You can treat your family to a delicious strawberry milkshake by adding fresh or frozen strawberries to the ice cream concoction.
Combine all the ingredients in a blender and blend for about 10 – 15 seconds—not too long or it will lose its thickness. The large lumps of ice cream should be just blended.
Like this recipe? Try our two-week free trial to see just how simple getting dinner on the table can be!