I am thrilled to announce The Scramble's partnership with Prepear for all your meal planning needs!
See below for details about this exciting new chapter in The Scramble's journey, why it is happening how, and what it means for you.
When I first became a health coach and was working with families and individuals who wanted to change their lifestyle, I knew that cooking was at the core. As the years have gone by and through my work at The Scramble, I have come to believe even more strongly that the secret to a healthy and happy relationship with food is cooking for yourself.
In 2017, when I took over The Scramble, I did so because I saw it as a unique opportunity to share my belief that cooking doesn't have to be a scary, stressful, or overwhelming process, and that making simple delicious meals is something that anyone can do. Our rebrand in 2019 was a further realization of my dream to create a place on the web where people could find practical cooking resources and delicious, satisfying, and healthy recipes that are perfect for daily life.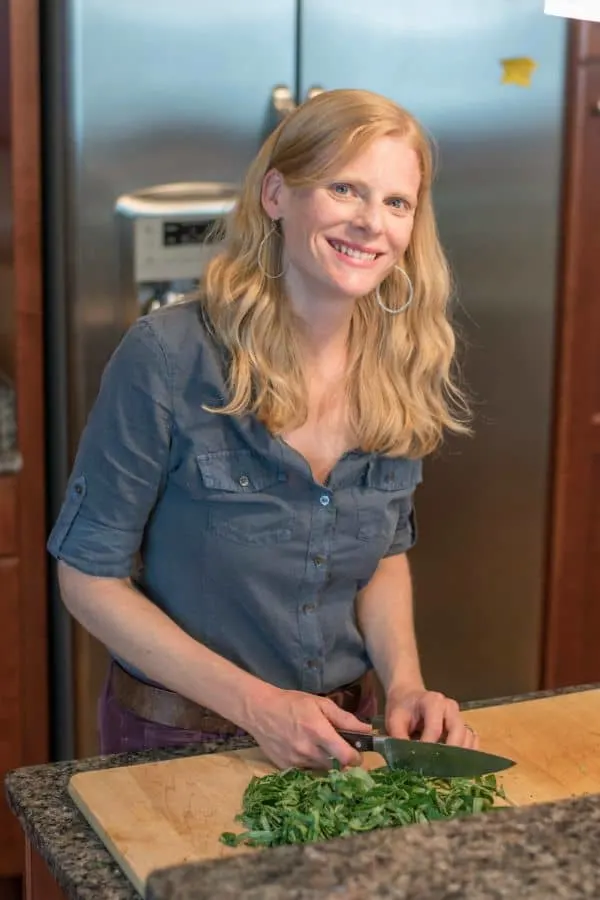 Now, as The Scramble is in its 17th year of existence, I have found that it is time to look closely at the meal planning service that we offer. There is no doubt that our recipes are some of the most family-friendly, delicious, and healthy recipes out there. But the reality is that while our recipes have stayed top notch, our user experience has become dated.
The feedback from our member surveys has been consistent: keep the great recipes, add a native mobile app, include online grocery delivery (something that is even more important in these times), and give members the ability to see only recipes that work for their dietary needs or restrictions.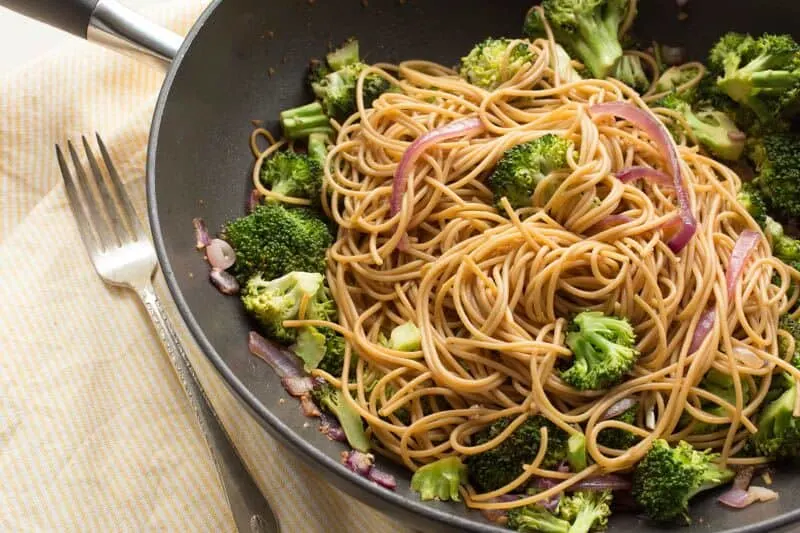 These are all features that I have wanted to offer to our members since the moment I took over and have striven to do so. The reality, however, is that given the scale of the business, the only way to deliver on these enhancements would be to significantly increase the subscription fees. As our mission is to help as many families as possible, we have been looking to decrease the cost of participation, not increase it.
So, after years of searching for the perfect solution, I am thrilled to announce that we have partnered with Prepear to provide our members with a meal planning solution that will continue to provide them with healthy meal plans full of delicious family-friendly recipes.

I am so excited for this next step in The Scramble's mission to help people to discover the pleasures of easy cooking and joyful eating, and I am certain that Prepear is going to provide families with all that we could and more. Please see below for a list of answers to what I anticipate will be your burning questions.
More than anything, though, I want to express my deep gratitude for your belief in and support of The Scramble over all of these years. You have been a part of our family, and I like to think that The Scramble has been (and will continue to be) a part of yours.
Answers to All Your Questions
What does this mean?
Starting on May 31, 2020 all members of The Scramble will be welcomed into the Prepear family for their meal planning needs. Most importantly, Prepear has agreed to honor all remaining time on Scramble memberships.
Will The Scramble still create meal plans?
While The Scramble will no longer send out weekly menus, we will post meal plans on Prepear that you can use, or you can build your own. In addition, we will continue to sell our immensely popular one-off meal plans. We will also continue to send out our weekly newsletter including our blog posts, cooking tips, dinner conversation starters, and more (if you don't already get it, sign up here and get our Pantry Staples List for free at the same time!)
What about The Scramble's recipes?
All Scramble recipes will be available on Prepear (along with thousands more!), as well as in the recipe section of our website.
What new features will I be excited about on Prepear?
So many! Here are just a few:
Online grocery delivery options
The ability to establish settings so that only recipes that apply to your dietary needs are shown
The ability to create and save your own meal plans, including breakfast, lunch, dinner, and snacks!
A personalized grocery list
A native mobile app
Access to all Scramble recipes as well thousands of recipes from other top food bloggers
The ability to add your own favorite recipes (from your mother's special brisket recipe to your favorites on other sites)
Screen lock when shopping and cooking (no need to wake up the screen!)
Access to hundreds of meal plans and ecookbooks (some from The Scramble and some from other prestigious food bloggers)
Friend connection and recipe sharing
A lower cost for membership than The Scramble!
Prepear sounds amazing! How can I sign up if I'm not already a member of The Scramble?
We think so, too! You can sign up here.
What will The Scramble be doing?
We will focus on helping families and individuals to integrate home cooking into their lives through educational content such as group coaching, workshops and webinars, and cooking demonstrations (both online and in person). And, of course, we will keep developing new recipes, all of which will be added to Prepear so you won't miss them! Sign up for our newsletter (plus get our Pantry Staples List for free) so you don't miss a thing!