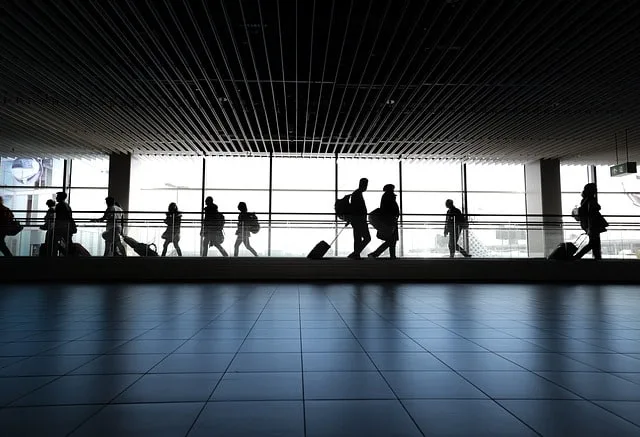 When I was six-years-old, we took our first trip to Europe. I was so excited. Excited about the trip, excited about the airplane—I was even excited about the prospect of getting to eat dinner on a plane—it felt like such a special thing. I also remember that dinner and how deeply disappointing it was, even for a six-year-old. I remember the highlight being a spongy, slightly stale piece of chocolate cake. Yuck.
Now when we travel with the kids, and even when we travel on our own, I tend to go a little overboard on the snacks and mini-meals. I am a tad paranoid about being stranded without food, whether it be stuck in traffic or stranded in an airport with a delay. It has gotten to the point where when I offer the boys a snack while we are traveling, they will keep repeating, "what else do you have? What else do you have? What else do you have?" Because they know that there is almost an endless supply of goodies.
I pack lots of snacks and avoid the food at rest stops and airports for a couple of reasons:
It saves us lots of money
I know what is in the food that I bring (WAY less salt, less sugar, fewer chemicals, etc.)
I can offer healthier options
I can bring more variety
We spend less time getting food and can enjoy our meals en route
The leftovers can be used as snacks wherever we are headed
The other thing I like to do when packing food for trips is include some treats that the kids don't normally get. These treats are great as a distraction when the boys are starting to get a little squirrely and they also make the trip itself somehow more special.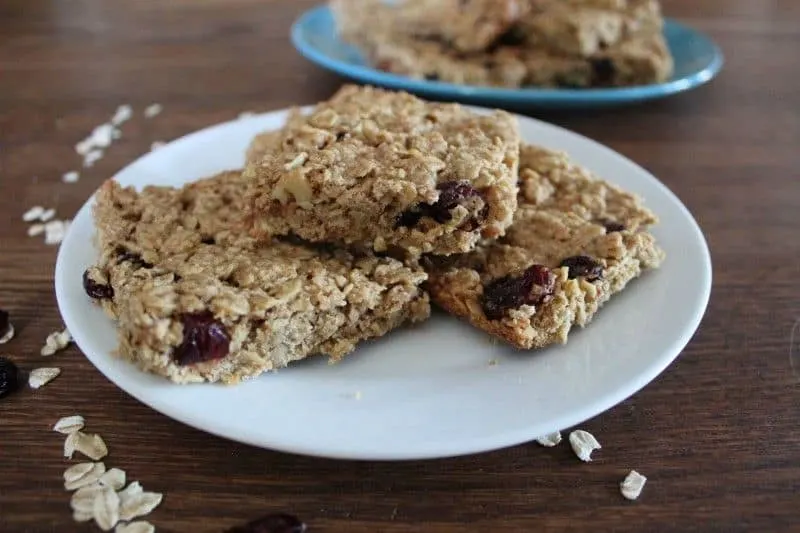 Foods to Pack for Travel
Here are some of my favorite snacks and mini-meals for traveling:
Muffins (pumpkin, sweet potato, banana, spinach, etc.)
Granola bars or energy bars
Homemade popcorn (try spicing it up with chili powder, garam masala, cinnamon, or nutritional yeast)
Fruit, especially the easily portable ones like apples, oranges, and bananas
Vegetables (carrots, celery, cucumber, bell peppers, fennel, snap peas, broccoli florets, radishes) and dip (hummus, ranch, tahini, guacamole)
Peanut butter and jelly sandwiches
Waffle-and-cream-cheese sandwiches
Crackers with or without cheese
Hard-boiled eggs
String cheese, Babybels, or Laughing Cow
Trail mix
Nuts
Dried Fruit
Other things you'll probably want to pack:
Napkins
Wet wipes
Water bottles
Extra Ziplocs for leftovers
A trash bag
What do you like to pack to snack on when you travel? I'd love to hear about them in the comments. And, if you're looking for more mealtime inspiration for the road or around the dinner table, take advantage of the free trial for The Scramble's weekly meal planning service. It will take the stress and decision-making out of cooking and help you prepare meals that your entire family will love!