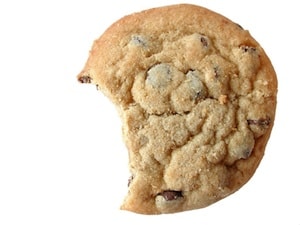 Want a great conversation starter at your next family dinner?  Is there anything lower than a person who picks the M&Ms or chocolate chips out of trail mix and leaves the rest behind for the next snacker? What about someone who eats all the cookie dough out of the cookie dough ice cream, leaving only the vanilla behind for the next poor schlump?
On a recent family trip, our son Solomon and my nephews Jared and Eli helped me come up with these and other "food fouls", things that people do with food that is inconsiderate or just seems plain old wrong to we judgmental eaters.
At dinner this week, ask your family what are the lowest acts others can commit when it comes to eating. Here are a few others our crew came up with:
Stealing someone else's prize out of their box of Cracker Jack
Eating all the tops off of the muffins
Going to a foreign country and eating at McDonald's or another US fast food chain
Let me know what food fouls you and your family come up with and please share them in the comments below or on The Scramble Facebook page.