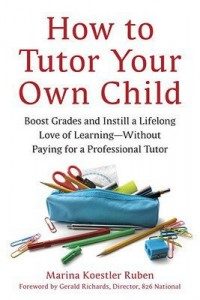 Guest post by Teacher and Tutor Marina Koestler Ruben
School's out for summer!  But learning continues year-round, and what better place for it than at the dinner table?
If you're looking for a way to use the table to whet your children's appetite for learning, the following ideas will provide food for thought:
Use food as learning manipulatives. It may be cliché, but pie, both sweet and savory, can be used for fraction work. Alphabet soup teaches letters, just as wagon wheels, stars, and other pastas can teach shapes.
More creatively, a gardener suggested to me that children could lay out a dinner plate pea-abacus–a pea-bacus, perhaps–with peas for the ones, lima beans for the tens, and so on.  (During the school year, you could even make math homework time part of dinner, with food designed to aid calculations!)
Pinpoint the origins of your food on tabletop maps. Do your children know that potatoes originated in Peru?  Also identify where they're grown in the U.S.  Can your children find Idaho on the map?
Make use of your child's senses. Family members can take turns sniffing spices and herbs.  How many can they identify by smell?  How about by taste?  How many fruits and vegetables can you identify (without looking) by touch?  If you're ambitious, incorporate a secret ingredient into dinner, and see if your children can figure out what it is
Have a historical dress-up dinner. Ask your children to figure out what someone would have worn on a 1912 cross-Atlantic cruise.  Then find a menu from the Titanic and serve some of those foods for dinner.  You can play music that the diners would have heard.  (But perhaps you should avoid using ice.)
Cook dinner from a cookbook from another era. To get the full historical experience, eat your Revolutionary War corn pones by candlelight.
Employ the classic mealtime educator, placemats. Premade mats feature maps, the alphabet, sight words, basic math, Presidential faces.  You can make your own, challenging other diners to practice their reading, writing, and thinking skills by answering questions about geography, literature, or even trivia.  "Can you name seven countries that end in 'y'?"  "Who was president of the U.S. when Mommy and I got married?"  "Can you draw a picture of how these carrots grew?"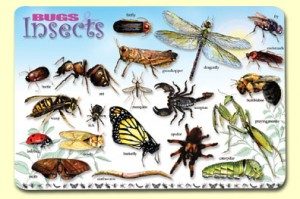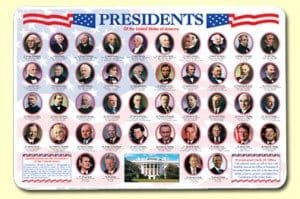 Try dinner and a book. Select a one-act play to read aloud at dinner, share favorite poems, or, if you need some quiet time, try a silent reading dinner, where each family member reads a book individually while eating, instead of talking.
Bring home an object or artifact that will be new to your child. Make it your centerpiece and, over dinner, ask your child(ren) to figure out what the object might be.  Field guesses and offer creative possibilities.  Then discuss the object's actual use and, depending on the item, demonstrate.  For example, depending on your child's familiarity with these items, you might introduce an old-fashioned butter churn, a rolling pin, or a tomato cage.
A vase can also be an educational centerpiece. Forget the store-bought bouquet.  Instead, find a fallen sprig of oak leaves or a collection of azalea petals.  See if your family can identify the plant, and use the discussion–and, perhaps, a nature handbook–as an opportunity to learn more about the plant's parts and life cycle.
A variant on this is to introduce an object that your child might identify (e.g., a necklace) but to have them guess what its significance is to your family.  Did your great-grandmother make this quilt?  Was this ice bucket salvaged from a foreign alley?  This is a good opportunity to share family history and stories that your children might not have heard before.
Create an environment that will encourage your child to spend more time at the dinner table. Give your child an orderly place setting, a comfortable seat, and a view out the window or toward greenery (other than the veggies on his or her plate).
When the weather's nice, if you have the opportunity, eat dinner outside or on a porch.  Rustling leaves, barking dogs, and even street traffic noise can provide enough visual and auditory ambiance to overcome lags in conversation and encourage more table time.
Give each family member two minutes to explain the most fascinating, gratifying, or troubling part of his or her day.  Then discuss.  You'll learn about what each family member values and, ideally, will find ways to nourish those interests through your responses.
Sometimes, children can just listen as adults have a conversation of their own that is slightly over the kids' heads.  They'll be learning from the conversation, and also learning patience!
Marina Koestler Ruben is a writer, editor, educator, and the author of How to Tutor Your Own Child: Boost Grades and Inspire a Lifelong Love of Learning–Without Paying for a Professional Tutor.