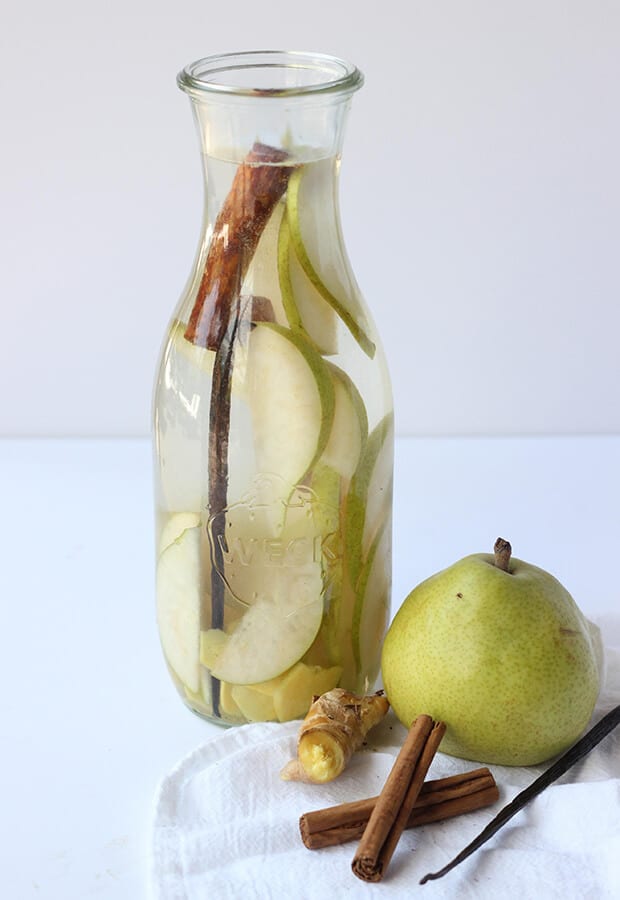 Keep Your Cool with Refreshing and Delicious Flavored Water Recipes
Now that the summer heat has arrived, it's important to stay hydrated. The best (and most obvious) way to do that is to drink water. Ugh…"Not more water," you may say…"it's boring, uninspiring and flavorless." You may prefer the fizziness of soda, the sweet taste of juice, or even the caffeine jolt you get from coffee. While it's okay to have all of those drinks in moderation, they aren't as hydrating, healthy or beneficial to your body as Mother Nature's creation.
If you fall into the category of people who find regular water to be, well, a little dull, there's hope for you.
When I refer to flavored waters, I'm not talking about the bottled stuff that you'll find on grocery store shelves (that often has artificial sweeteners and chemicals), but rather to water that you flavor yourself. It's easier than it sounds and you can get creative and quench your thirst at the same time.
While the options and combinations for flavoring your water are pretty endless, most flavored waters have fresh fruits, herbs, vegetables, or a combination of all three. Here are some that sound especially delicious and refreshing: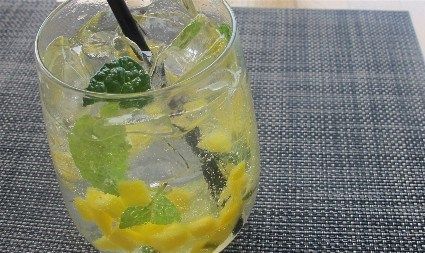 Mango Lime Coolers created by Linda Wolpert, The Scramble's photographer and customer service guru.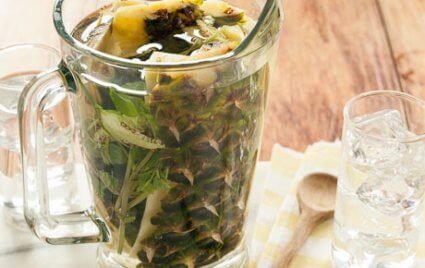 This Pineapple-Chili Water with Mint thought up by Whole Foods looks like a perfect pairing of sweet and spicy!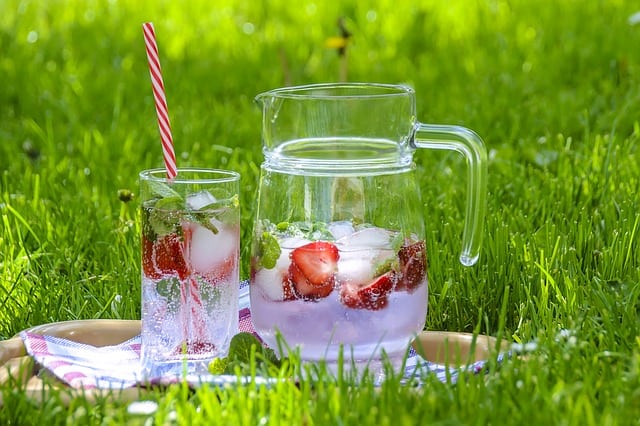 BuzzFeed's Melissa Harrison has some delicious looking suggestions for a variety of fruit-infused waters.
Want to feel like you're at the spa (even if you're sitting at your desk working on a deadline)? Try Whole Foods' suggestion of Cucumber-Lemon Water with Parsley.
Joy Bauer's Peach-Raspberry Iced Tea requires you to brew a little tea, but is so pretty; it's worth the extra 5 minutes!
Whole Foods' recipe for Strawberry-Watermelon water with Basil just screams "SUMMER!!"
While we've suggested the combinations above, don't feel like you need to follow a recipe. You can use a little trial and error with your favorite fresh produce and tweak as you go.
Not only are flavored waters refreshing, tasty and hydrating, but also they're also pretty! They're great for entertaining and are much more exciting and earth-friendly than bottled water. Just picture a large pitcher filled with colorful fresh fruits, veggies and herbs. It's like art in a pitcher!
We'd love to hear your suggestions for flavored water. Please share them in the comments!
For more easy, creative and delicious recipes for not only summer but all of the seasons, check out The Scramble's weekly meal planning service. The Scramble takes the stress out of 6:00 by giving you an easy, online meal planning and grocery shopping system, along with fail-proof, family-friendly recipes.