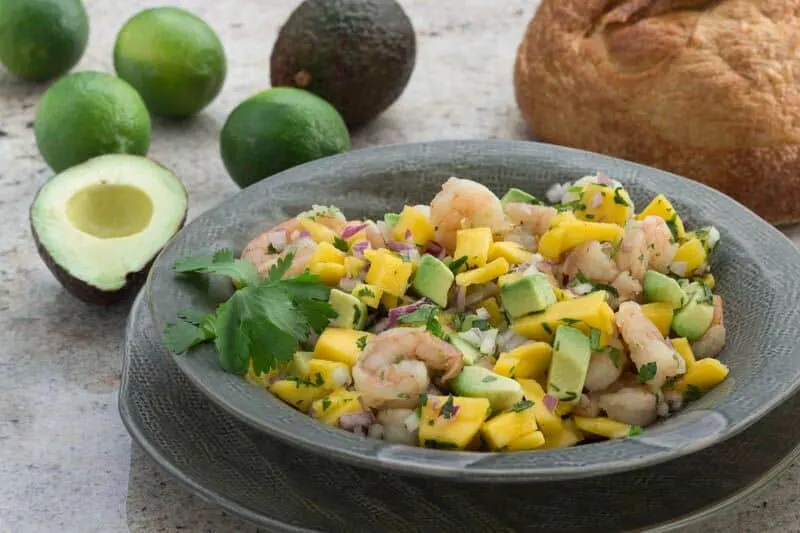 I don't know about you, but when the thermometer tops 90, the last thing I want to do is turn on the oven or stove. And when it gets really hot, even standing over the hot grill sounds unappealing. Combine that with the increase in the number of hot summer days, I have found that it has become imperative to have a number of no-cook recipes to turn to (after all, there are only so many chef's salads one person can eat). So, in an effort to make sure everyone stays well-fed, I pulled together some of The Scramble's most popular and best no-cook summer recipes.
These recipes will help to keep you and your house cool, while never compromising on flavor. Plus, they take advantage of all of the amazing produce that is at its peak in summer, while simultaneously offering a wide variety of dishes so you won't get bored.
Trying to get out of your hot house? These recipes are also perfect to bring to a picnic, potluck, outdoor concert, baseball game, or just to enjoy on a shady porch, cooled by a fan, on a hot summer night (and if you are eating al fresco, make sure to check out my post on picnic food ideas and how to pack for a picnic).
Best No-Cook Summer Recipes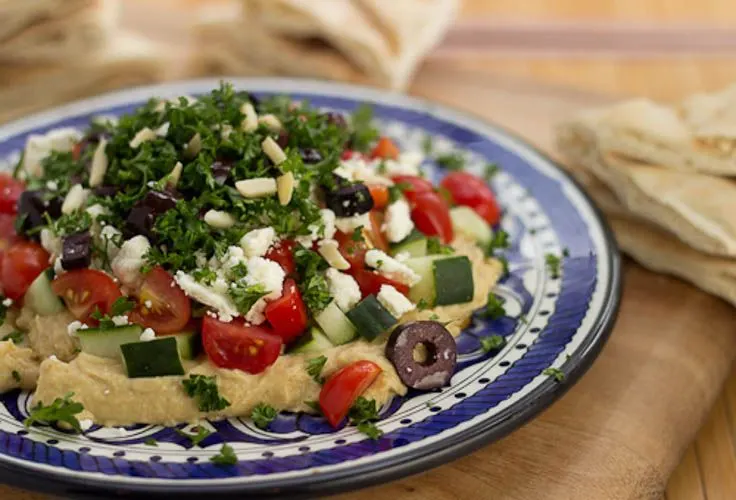 This is a Mediterranean version of the party classic. It is a perfect offering at the end of a hot summer day. It's fun to eat, bursting with flavor, and super refreshing. You can serve it with pita bread or pita chips for dipping fun!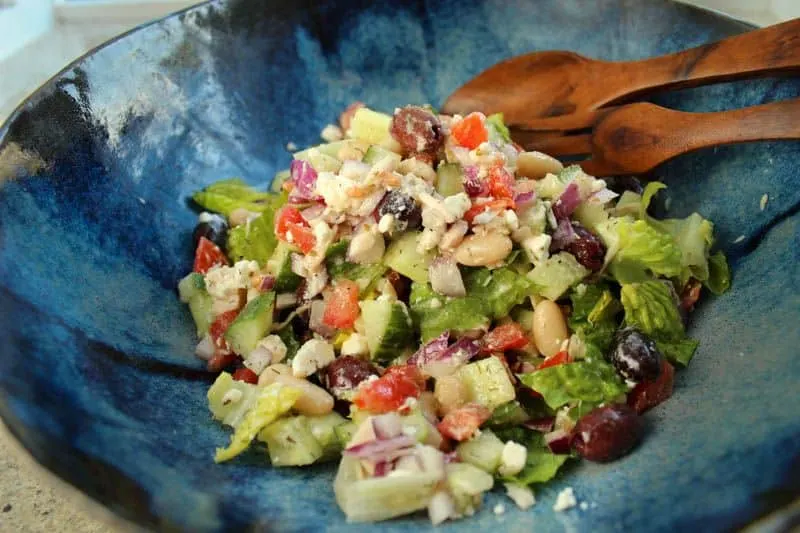 Packed with protein, crunchiness, and powerful flavor, this is a salad that will satisfy the whole crew! If your kiddos aren't so sure about olives, feel free to serve them separately. We love this salad served with a loaf of bread with a nice crispy crust, but it is also delicious with pita bread.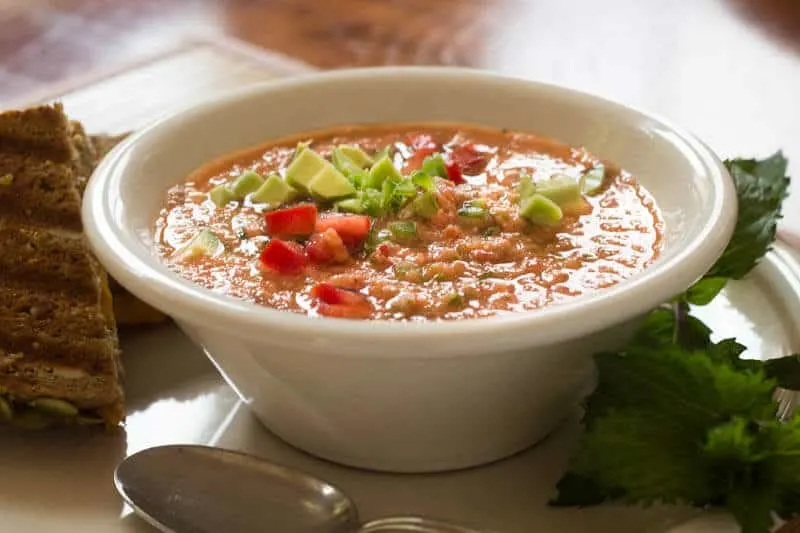 A summer classic! This cold soup is so easy to make, especially with a food processor on hand. I love the addition of diced avocado for creaminess, but if you want to take it up another notch, consider serving it with sour cream as well (a classic topping for Gazpacho). I think you'll find this soup to be so refreshing that you'll be tempted to make it weekly (I know I am).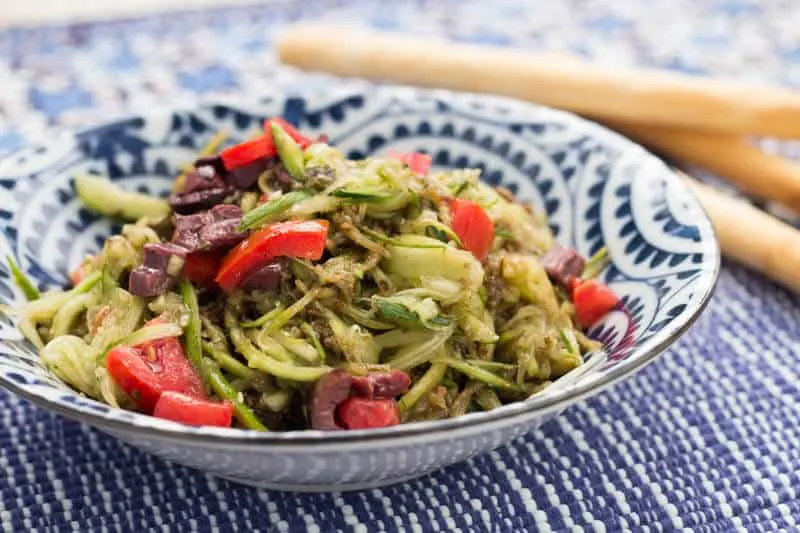 If you're craving pasta but don't want to turn on the stove, these zucchini noodles (or zoodles) will definitely hit the spot! You can make them yourself with all that zucchini you may have growing in your garden, or you can buy them pre-cut at the grocery store. The pesto adds a nice creaminess and the white beans give you a pop of protein, for a super healthy, delicious meal.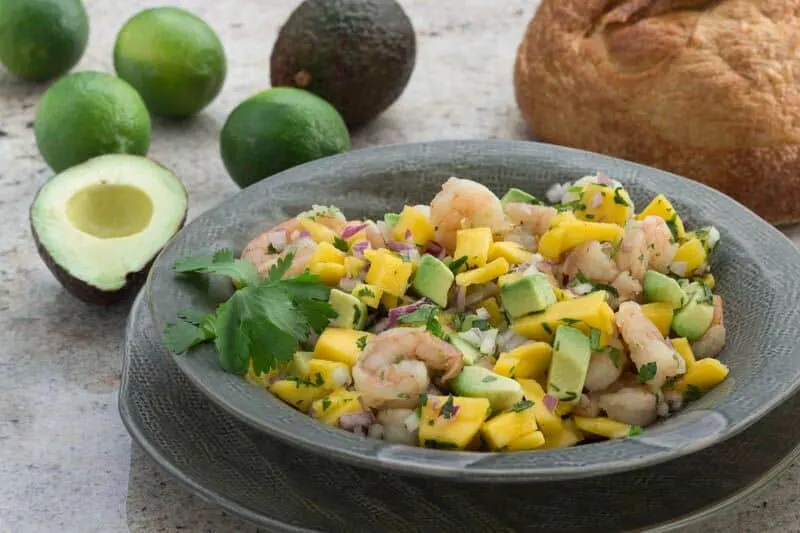 This unconventional salad is a winner for sure! The sweet tanginess of the mango paired with the creamy avocado, make for an amazing meal. You can make it no-cook by purchasing pre-cooked shrimp.
Bonus tip: if you've got extra cucumbers laying around, either in your fridge or in the garden, dice one up and throw it in for a fun crunch!
Want more no-cook summer ideas? Check out our e-cookbook with The Scramble's top 10 no-cook recipes!
Sometimes, though, you crave a hot meal even though it's hot outside. We've got you covered for those times, too, with our Instant Pot and slow cooker recipes that are perfect for summer.
And for those evenings when even pulling together a salad feels out of reach, don't discount the worth of a charcuterie board or serving sandwiches!
What are your go-to no-cook summer meals? Please share the recipes or links in the comments below. Looking for more cooking inspiration, check out The Scramble's family-friendly meal plans to see just how simple getting dinner on the table can be!