My middle schooler recently said his friends felt sorry for him because his lunch was so healthy. Here's how I am navigating treats and snacks in school lunches.

Navigating Treats and Snacks in School Lunches: Lessons I Have Learned
When my oldest son was in Kindergarten, I met a parent of a middle schooler at the school who was equally passionate about healthy eating. We went on a walk and she talked to me about her frustrations with feeding her middle schooler. She said that for many years, her daughter had happily eaten whatever was in her lunchbox but that recently, she had started to rebel. She spoke of the battles they were having as her daughter felt self-conscious about the lack of snacks and treats in her lunch, while she, as the mother, didn't want to give in and allow her to start packing chips, cookies, and other processed foods. As I listened, I haughtily thought, "Poor thing, that must be so stressful to deal with, but I'm sure I'll never have those issues because my son is such a great eater."
A Reality Check
Then one afternoon this past February, my son, who is now a middle schooler, suddenly blurted out that he didn't like his lunches anymore. He told me that all of his friends got treats like triple stuffed Oreos, Doritos, and fruit roll-ups in their lunch each day. He also said that his friends had told him that they felt bad for him because he didn't get "good" food, only healthy stuff.
Immediately the conversation I had with that mom six years earlier came back to me and I realized that this was a decision point for me: either I had to stand my ground and insist that lunches would be healthy or I needed to find a compromise that would work for both of us. I decided that I did not want the battle, so I told him I heard his concern and would think of a solution.
The next day I made a proposal: I was not willing to start buying the individually wrapped treats, both for environmental and financial reasons, but I was willing to work with him to find some special foods that he would be excited about including in his lunch that we could put into reusable snack bags. He was elated.
Since then we have tried two different snack foods: kettle corn and spicy cheese puffs. In both cases, he has been super excited at first and has made sure to pack them along with the rest of his lunch every day (check out how I get my kids to pack their own school lunches). Within a week or two, though, I have noticed that he loses interest. This morning I even asked if he wanted to bring some spicy cheese puffs to school and he said no.
Lessons Learned
For me, I've learned a number of lessons in this experience with him, both in terms of how I communicate with my kids about food and also about how I should view food for myself.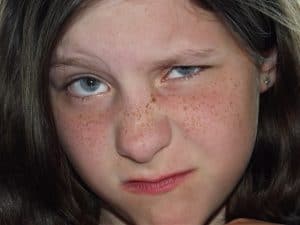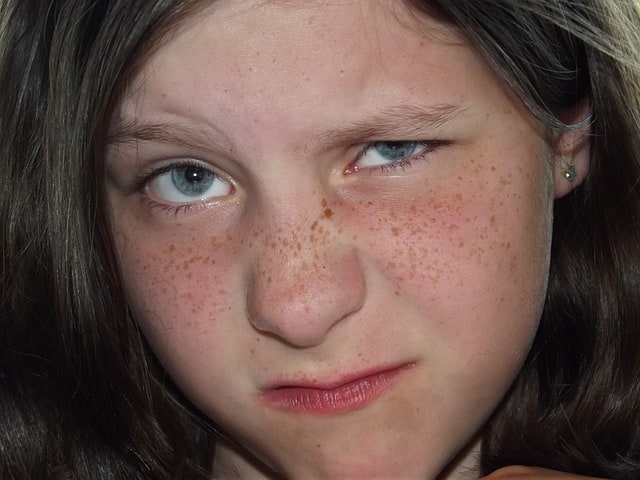 Fighting about food is not helpful
That isn't to say that we, as parents, shouldn't set up expectations or acquiesce to every demand, but if we can find a middle ground that everyone can be happy with, then we are allowing for healthier and happier relationships with food and better communication within the family.
In our case, I came up with certain expectations (not pre-packaged and not high in sugar, unless it was going to be his treat for the day) but then allowed him freedom within those parameters to choose what he wanted.
Variety, not virtue, should be the name of the game
If we are eating a wide variety of foods, most of which are good for us, then those treats and splurges are a good thing, not a failing. They are part of a larger constellation of healthy and happy eating. If instead, we prohibit or limit, then we set up the opportunity for a feeling of deprivation which can lead to cravings, binges, and even sneaking food—none of which I want for myself or my kids.
Food is social
My son was feeling left out of the social experience of having a special treat or snack in his lunch—he wanted to feel like part of the group. For him, it was equal parts wanting something special in his lunch and wanting to be a part of the conversation his friends were having when they were comparing lunches. I believe strongly that food is something that should and does bring us together, but I had to recognize that what he chooses isn't always going to be my top choice of food, it still serves a valuable role.
Further Inspiration
Want more ideas for feeding your kids? Check out these other resources from The Scramble:
The Formula for a Healthy Lunch
30 Out-of-the-Box Ideas for Healthy School Lunches
How to Make Lunch Packing Easier
Navigating Treats & Snacks in School Lunches
To help make lunches and dinners go smoother in your house, check out The Scramble's family-friendly meal plans.
Have you experienced challenges like this with your kids? How did you handle them? I'd love to hear about your successes and your struggles in the comments.