As our kids get older we sometimes let the focus on healthy lunches slip. Here are some healthy lunch ideas for teens and high school students.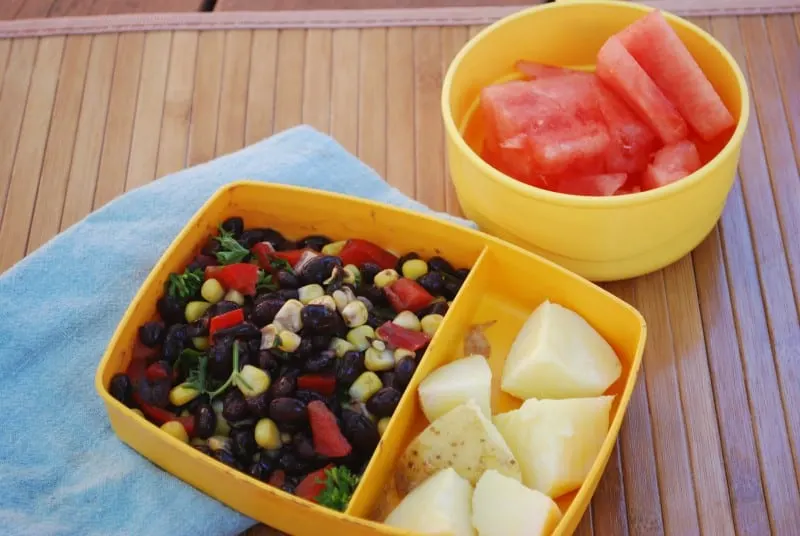 Note: This page contains affiliate links. If you purchase a product through these links, your cost will be the same but The Scramble will receive a small commission. I only link to products I personally use, trust, and love. If you want to learn more, please check out my disclosure page. Thanks for your support!
As kids get older, two things often happen: 1) they grow to enjoy a large variety of foods and 2) they become more independent, often either preparing or buying their own meals. While this is a wonderful change of pace after years of feeding our kids, the reality is that this also takes place just as their bodies are in a huge growth period where nutrition is incredibly important.
One area in particular that can become challenge are lunches. For teens who are craving more sleep, getting up early enough to make lunch can be a real challenge. Plus, at least for my teens, the focus on eating during lunch period has gone out the window as they engage with friends, meet with teachers, and have club meetings during lunch period. But those healthy lunches continue to be important for energy, focus, and keeping those dynamic moods steady.
So, I wanted to share some of our favorite healthy lunch ideas for teens (or kids of any age). Pair any of these with a piece of fruit, yogurt and/or a cheese stick, and water in a reusable bottle and they'll be good to go!
Equipment Matters
In my experience, having the right lunch-packing gear can make packing healthy lunches easier (the separate compartments in bento boxes, for example, remind everyone to pack fruits and vegetables). But as our kids get bigger, so do their appetites and I have noticed that some of our go-to lunch-packing equipment from when they were younger is now too small. Here's what we use in our house these days: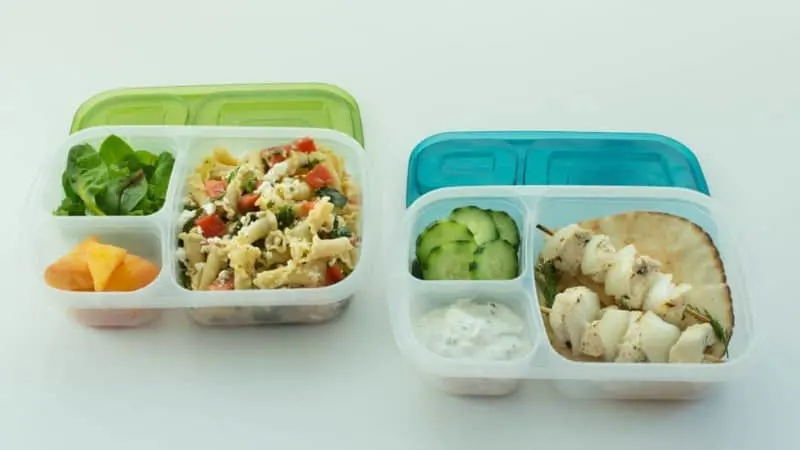 Easy Lunchboxes: These have been a favorite in my house since my kids were small. They are easy to open and close, super sturdy (I've have mine for years) and are big enough to grow with your kids.
Packit Containers: These work better for older kids because they are a little tougher to open and close, but they offer more variety and flexibility, which my bigger kids really love. I also love their freezable lunch bags for keeping things cold.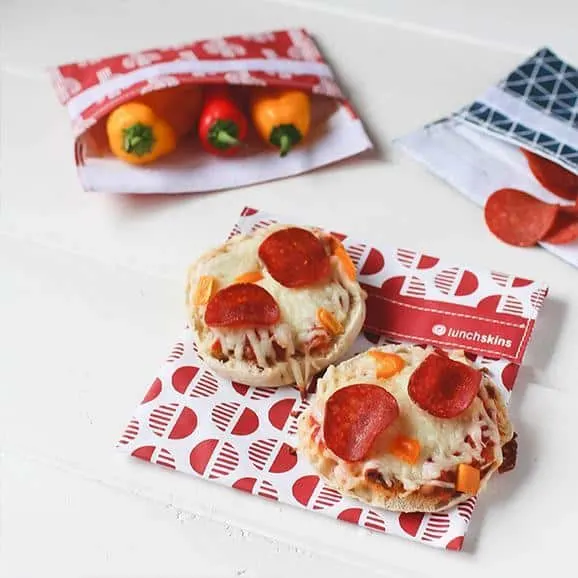 Lunchskins reusable bags: We use these bags daily for snacks and to add more components to a lunch that seems a little light.
Formula for a Healthy Lunch
Here at The Scramble we like to say that there is a simple formula for a healthy lunch:
1 main dish + 1 vegetable + 1 fruit + 1 extra + 1 bottle of water = a healthy lunch
But for teens, in particular, because they are often so busy and distracted during their lunch periods, I like to do my best to ensure that the main dish is as well-rounded as possible so that if that is all that they eat, their bodies have some good fuel.
Healthy Lunch Ideas for Teens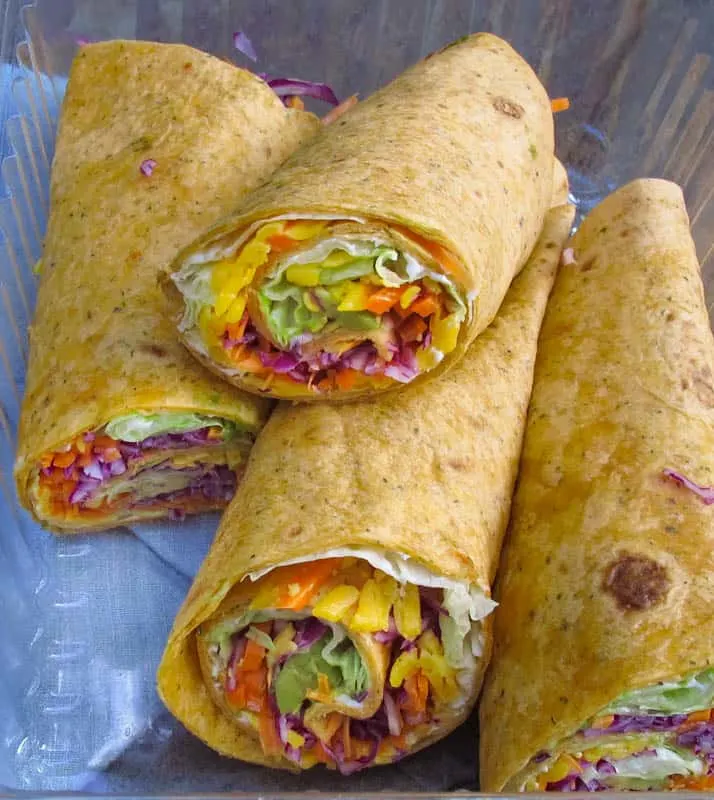 1. One of my kid's favorite: Burritos or chimichangas. Make batches of these to store in your freezer or make a quick bean and cheese burrito the morning of (warm black beans & cheese on tortilla in microwave & wrap in foil)
2. My other kid's favorite: Pinwheels (I would change up the combinations each time, so feel free to get creative!)
3. Sliced turkey or ham, red bell pepper strips, and Cheddar cheese wrapped in a whole wheat tortilla, with mayonnaise, spicy mustard, or salsa.
4. Whole grain bagel or rice cakes with natural peanut butter for extra protein.
5. "Snack platters" with whole grain crackers or bread, cheeses and/or deli meats, olives, pickles, veggie sticks, and anything else you want throw in.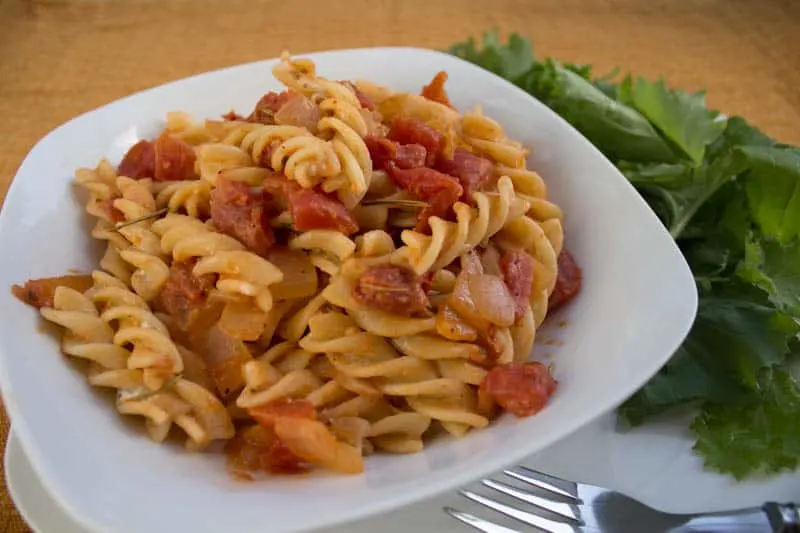 6. Leftovers like pasta salad, stir fries, curries, or frittatas.
7. Tuna, chicken, or egg salad with whole grain crackers or pita chips or on a bagel with lettuce.
8. Tossed salad with crunchy lettuce, diced cucumbers, grape tomatoes, sunflower seeds, and your student's favorite salad dressing on the side.
9. Cooked oatmeal in a thermos with brown sugar, walnuts, and berries on the side.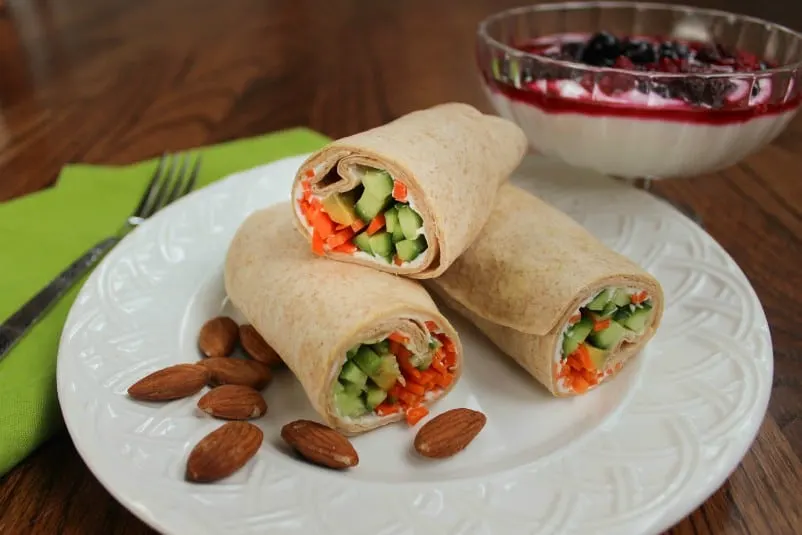 10. Sandwiches or wraps (whole grain) filled with hummus and cucumbers or cream cheese and veggies.
11. Cheddar or Muenster cheese and sliced tomato sandwich (put the tomato between the slices of cheese so the bread doesn't get soggy) with a little mayonnaise or mustard.
12. Black beans and rice with raw diced veggies mixed in.
13. Fresh mozzarella, basil or pesto, and tomato on a soft baguette or in a whole grain wrap.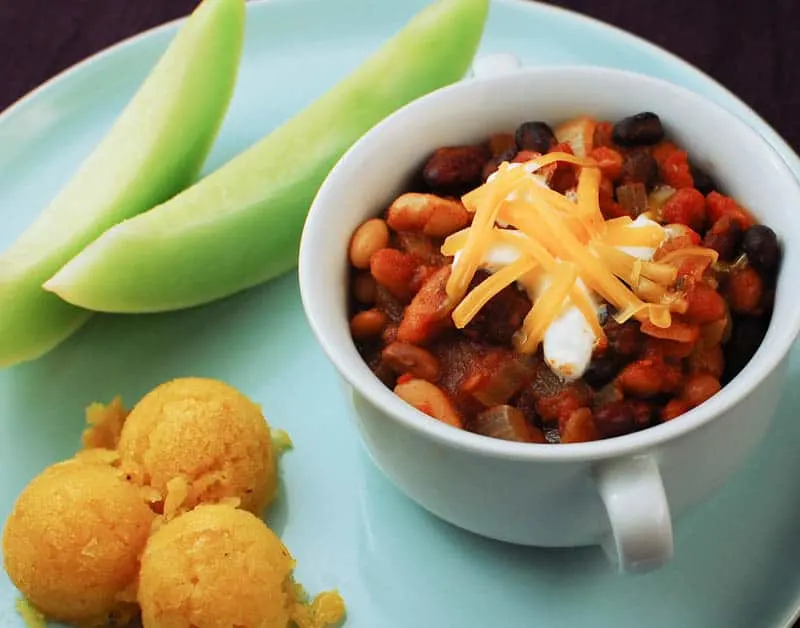 14. Healthy soup or chili in a thermos.
15. Low fat yogurt or cottage cheese with fresh fruit and granola or other cereal (keep them separate and let your student combine them at lunch).
16. Whole grain bagel with cream cheese and sliced cucumbers.
17. Caesar salad (pack dressing separately).
18. Egg wraps or sandwiches.
19. Calzones or leftover pizza.
20. Grain salads (add additional protein, if desired, such as diced cooked chicken, steak, or tofu)
Further Inspiration for Healthy Lunch Ideas
Want more ideas for feeding your kids? Check out these other resources from The Scramble:
30 Out-of-the-Box Ideas for Healthy School Lunches
How to Make Lunch Packing Easier
Navigating Treats & Snacks in School Lunches
Like this article? Check out The Scramble's meal plans to see just how simple feeding your family can be!
Please share your ideas by leaving a comment below.