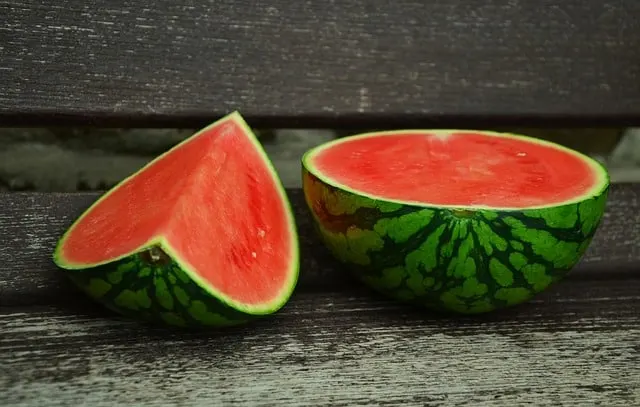 I don't know about you, but the first food that comes to mind when I think of the 4th of July is watermelon. I have vivid childhood memories of watermelon juice sliding down my chin and spitting the big black seeds into the grass as I watched the fireworks from the banks of the Charles River in Boston. There is nothing more summery to me than watermelon.
So this year, I wanted to share some of my favorite, creative ways to serve up that consummate summer treat at your celebrations on this 4th of July. All of these would be great to bring to a potluck, eat out in the backyard, or pack up for a picnic.
4 Watermelon Recipes for the 4th of July!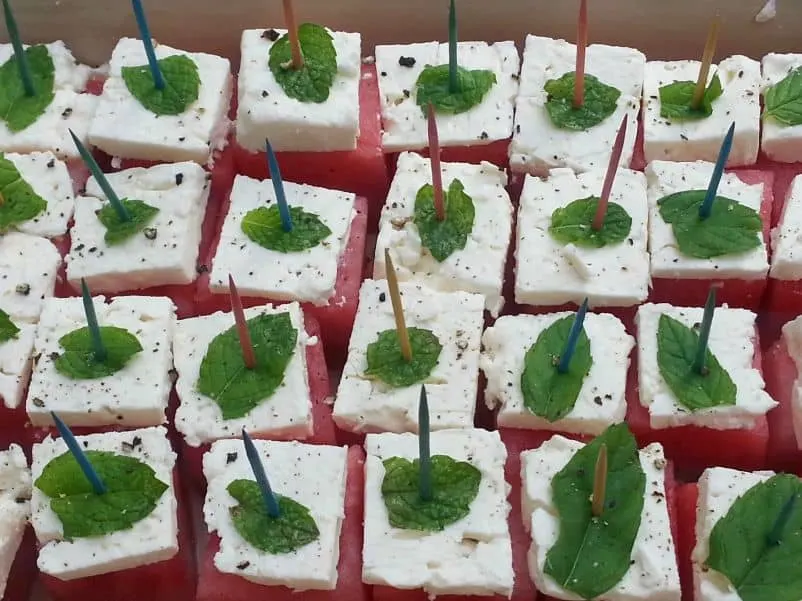 Watermelon Feta and Mint Cubes. This appetizer, invented by Scramble founder Aviva's son Solomon, is so delicious, simple, and easy to prepare. Get your kids in on the fun by asking them to assemble the towers.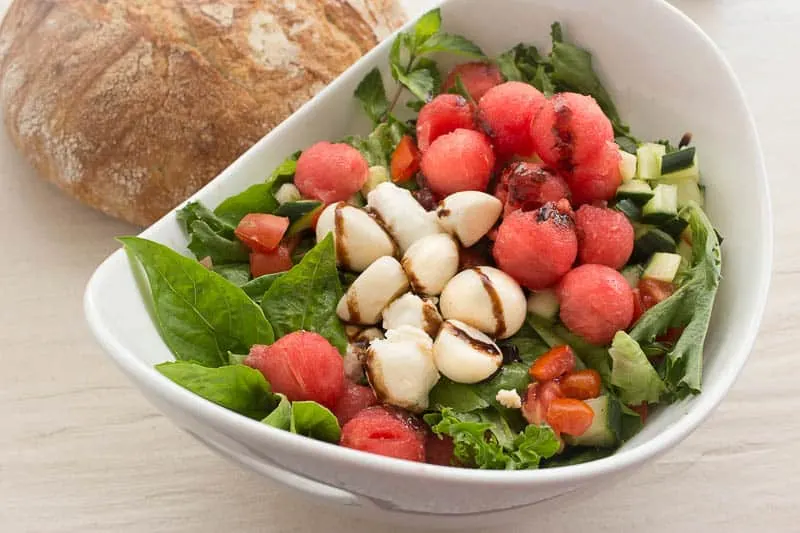 Watermelon Caprese Salad with Arugula. A Scramble favorite! As Scramble recipe tester Jen Grosman said, "it tastes like summer!"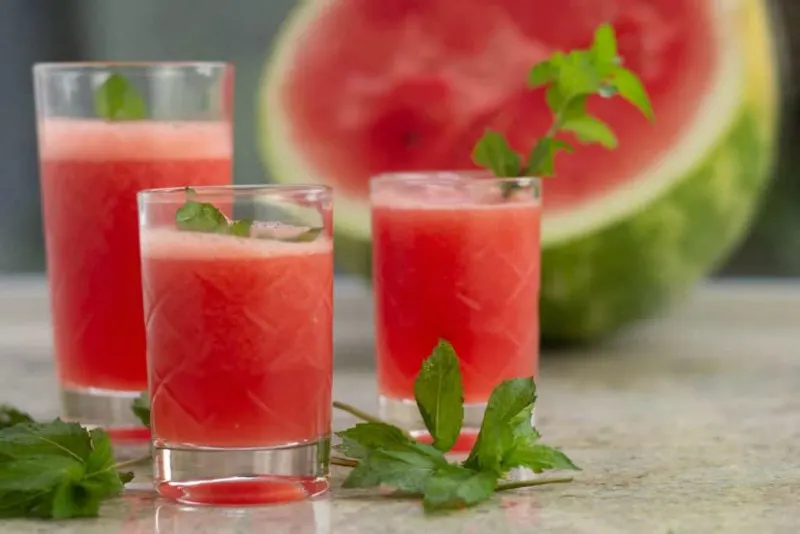 Icy Watermelon Mojitos. With both grown up and kid-friendly versions, this refreshing drink will keep everyone cool, relaxed, and happy.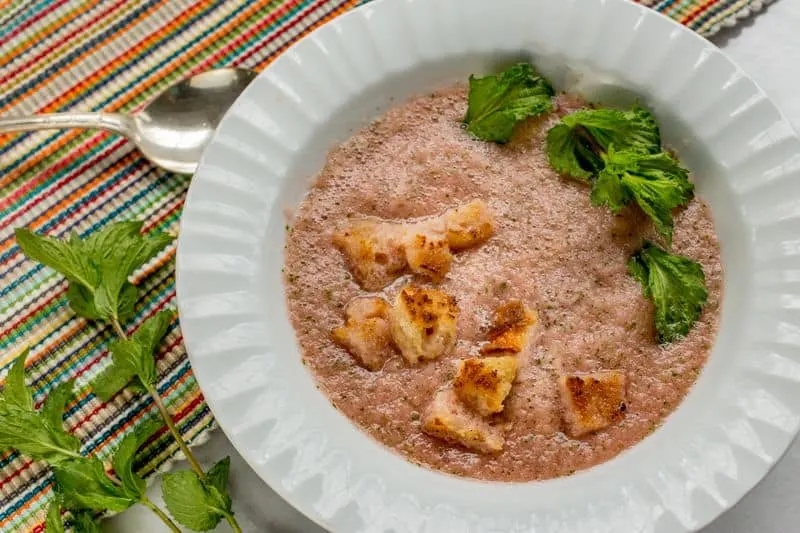 Way-Too-Cool Watermelon and Cucumber Soup. This fun spin on gazpacho will have everyone talking. Light and fruity and served with crunchy toppings, this refreshing treat will please even your most skeptical of eaters.
If you're in search of other delicious summery appetizers, check out our Mediterranean 7-Layer Dip or the Healthy Homemade Ranch Dressing with Carrots and Broccoli. If you'd like to receive weekly menu plans with healthy, family-friendly dinner recipes and organized, customizable grocery lists, check out The Scramble's family-friendly meal plans to see just how simple getting dinner on the table can be!
Here's to a fun, safe, and festive 4th of July!