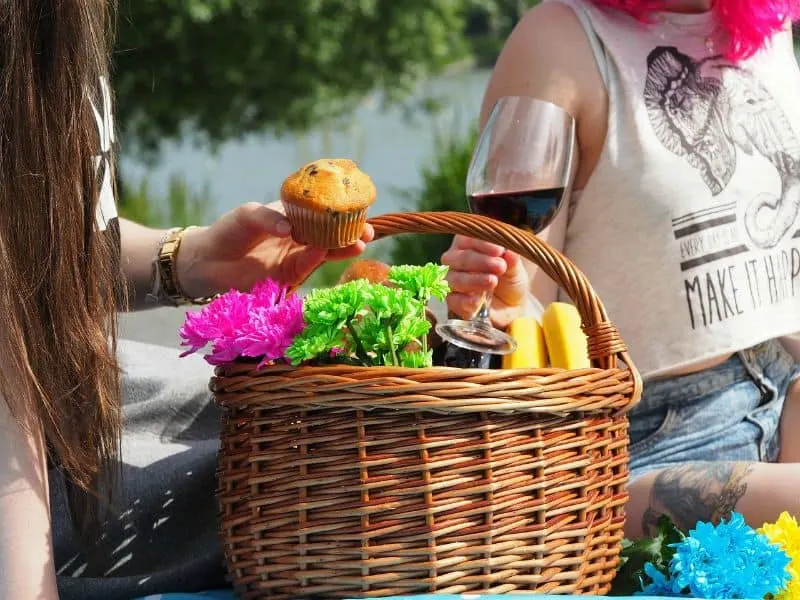 Note: This page contains affiliate links. If you purchase a product through these links, your cost will be the same but The Scramble will receive a small commission. I only link to products I personally use, trust, and love. If you want to learn more, please check out my disclosure page. Thanks for your support!
This is my favorite time of year—the days are getting longer, flowers are blooming, and the pull to enjoy time outside grows stronger with every passing day. One of my favorite ways to maximize my family's time outside is to pack a picnic to bring with us on our outdoor adventures. So, I thought I would share some picnic food ideas, as well as some tips on how to pack for a picnic (with or without special gear).
My family loves a good picnic. In fact, we love them so much that we have been known not only to have them in our backyard, but even in our living room! Sitting on the ground (or floor), passing different dishes back and forth, and fewer table manner expectations—it is the kind of relaxed meal that everyone can enjoy.
But is it possible to prepare a picnic without too much effort? Can you have a nice picnic without a special basket, blanket, or utensils? Absolutely! After all, some of my best memories from my own childhood are of picnics that took place on old bed sheets with simple sandwiches.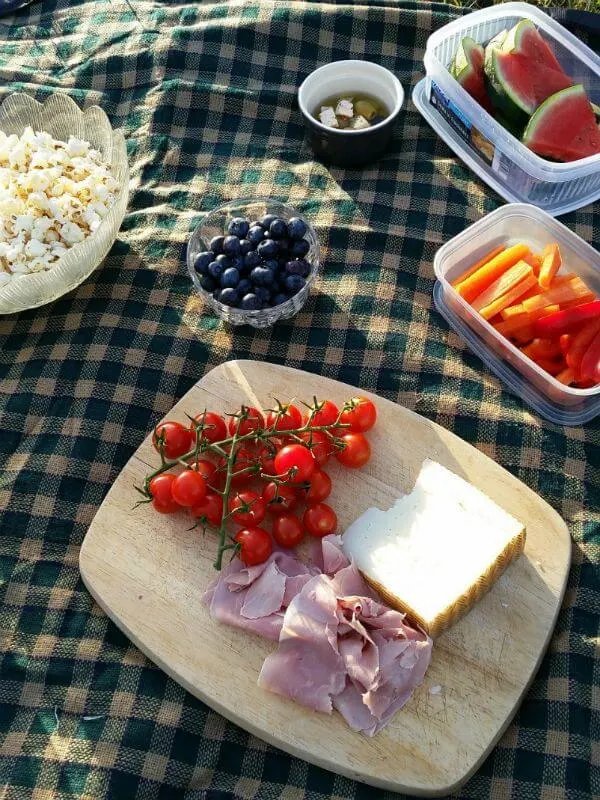 How to Pack for a Picnic
There are a few essentials that you will need for your picnic, no matter what foods you bring on your excursion. These include:
A Blanket
My family has a picnic blanket that we keep in the back of our car at all times. But you don't need a special blanket, you can use any large cloth. Some good options include an old bed sheet or comforter, a couple of towels (especially if you're headed to the beach), or a special foldable blanket like this one* or this one.
Napkins
Messes happen and hands get sticky no matter where we eat, so having napkins on hand will be helpful. While having special picnic cloth napkins can feel refined, paper napkins or even paper towels work well here, too.
A Way to Drink
If there is an essential picnic component that I am most likely to forget, it's something for everyone to drink (Doh!). So that this doesn't happen to you, I'm here to remind you to either pack your favorite leak-proof water bottles or a larger bottle along with some cups. You can use classic plastic cups or you could get some reusable ones like these.
Utensils
I'm a big fan of limiting our picnic fare to foods that can be eaten by hand (less to keep track of, less waste), but I also love a good pasta salad, so let's talk utensils. I like to bring some of our daily metal utensils with us (less waste), but you can also bring disposable options. If plastic utensils aren't your favorite, consider stocking up on some compostable options.
Corkscrew
Once we went on a picnic with a bottle of wine but forgot the corkscrew (whomp, whomp). Don't let the same thing happen to you! If you pack wine, make sure to bring a corkscrew.
A Bag to Carry Everything
While a beautiful picnic basket looks nice, I have actually found them to be rather difficult to have to lug around (why are the straps/handles always uncomfortable?!). So instead of beauty, I like to go with practicality when thinking about what bag to pack our picnic in and I actually can go one of two ways, depending on the picnic fare.
If there are items that need to be kept cold
If you will be serving foods that should be kept cool to prevent spoilage, then I highly recommend using either a rolling cooler or an insulated bag (I sometimes even use the one I bought at Trader Joe's years ago). And don't forget the ice packs!
No cooling needed
If, on the other hand, your picnic dishes won't spoil too quickly, then my default picnic bag is a backpack. It may not be as pretty as a picnic basket, but it's easy to carry and can hold everything, or almost everything, at once.
Clean Up Supplies
In an effort to be a good steward of our surroundings and the environment, I always try to make sure that we pack out whatever we packed in. This means packing up all of our trash. So if we are heading out for a large picnic, I'll bring some sort of trash bag (an actual trash bag or a plastic shopping bag). Bonus tip: If you forget a bag, you can also use any containers you brought that are now empty to pack things back out as well.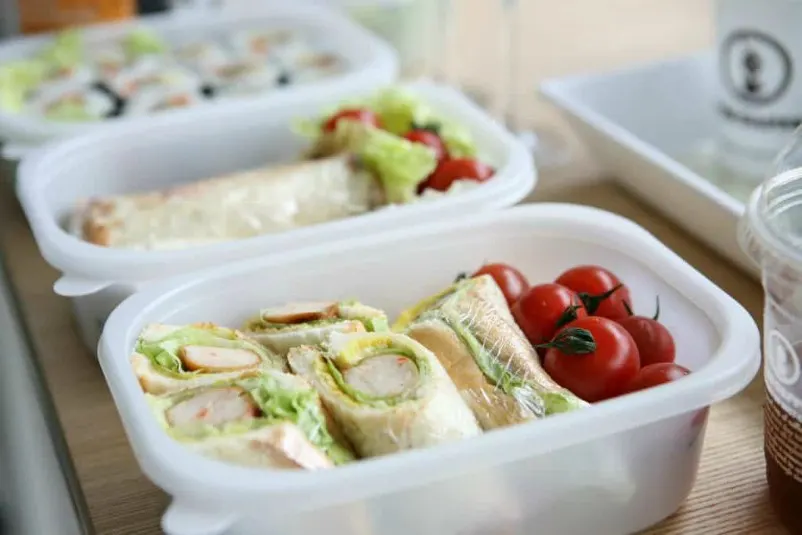 Tricks for Packing the Food
There is nothing sadder than arriving at your picnic destination only to discover that your food has leaked or been crushed. So to help you avoid this painful moment, here are some tricks that I have developed over the years.
Leak Prevention
Make sure to pack anything liquid in a leak-proof container. This includes items such as dressed salads (or salad dressing if it's on the side), cold soups, fruit salad, and watermelon (speaking from experience, watermelon isn't one to forget!).
Preventing Crushed Food
I like to think of packing my picnic basket like packing my groceries, heavy and sturdy things at the bottom, light and delicate at the top. So items in leak-proof containers would likely be at the bottom along, whereas fruit I'd keep towards the top, along with sandwiches ('cause who wants a squished sandwich…) and any delicate desserts or pastries (yes, my family has been known to bring pastries on picnics).
Now let's talk about stone fruit and berries in particular as they are super delicate and risk getting crushed. For berries, I like to wash them right before packing and then store them in a container with some paper towel to soak up any excess water and protect them from getting knocked around in the container. Similarly, for stone fruit, I like to wrap each piece of fruit in a piece of paper towel in order to protect it from getting bruised or worse, and then these babies go right at the top of the packed bag.
Picnic Foods Ideas
So now that we have talked about how to pack and protect your food for a picnic, let's talk about WHAT to pack. While any favorite dish that doesn't need to be served as soon as it is ready is fair game at a picnic, there are some dishes that suit themselves especially well to eating al fresco. Here are some of our favorites:
If your family loves deviled eggs as much as mine does, then this fun spin on the classic is sure to please, plus they are great for picnics because they don't include mayonnaise!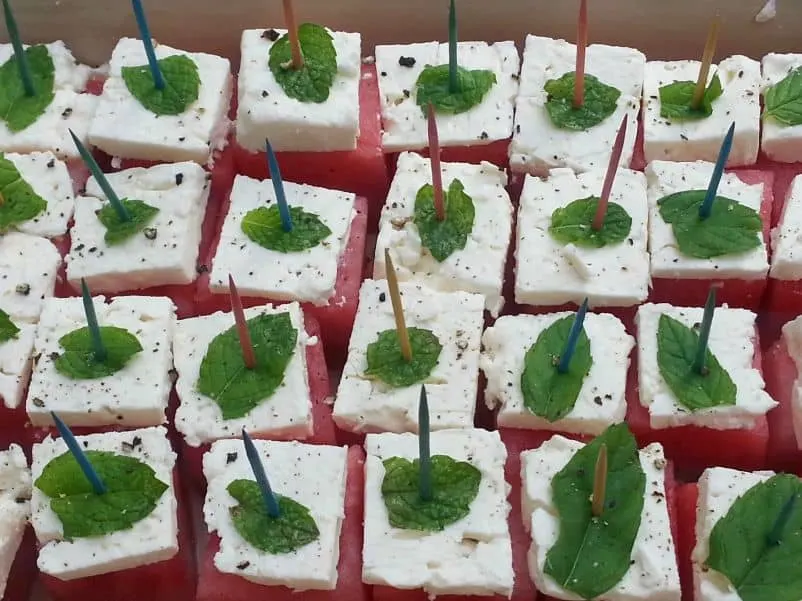 The combination of salty, sweet, creamy, and crunchy make these a to-die-for appetizer. Plus they're simple to prepare and super fun to eat!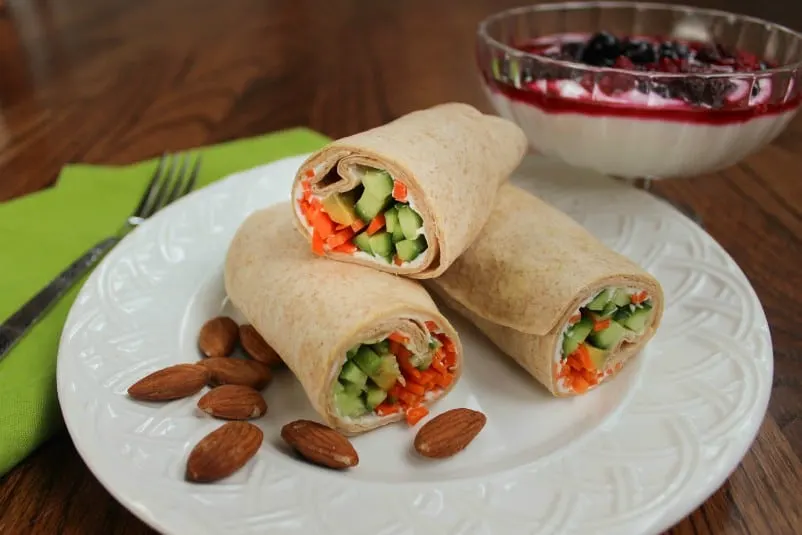 Wraps make great picnic fare because they are so easy to eat. These festive wraps are easy to adapt to your own tastes or refrigerator's contents. Consider adding sliced beets, chickpeas or white beans, romaine lettuce or baby greens, sliced red onions, bell peppers, sprouts, or whatever strikes your fancy.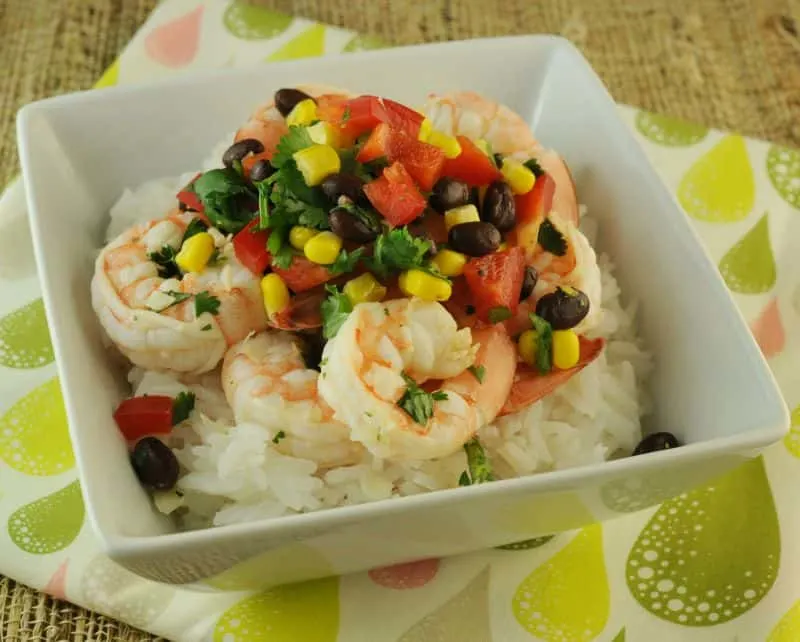 Salads that just get better the longer they marinate are perfect for picnics. This one also feels fancy enough for a special occasion while being simple enough for a quick last minute excursion, too!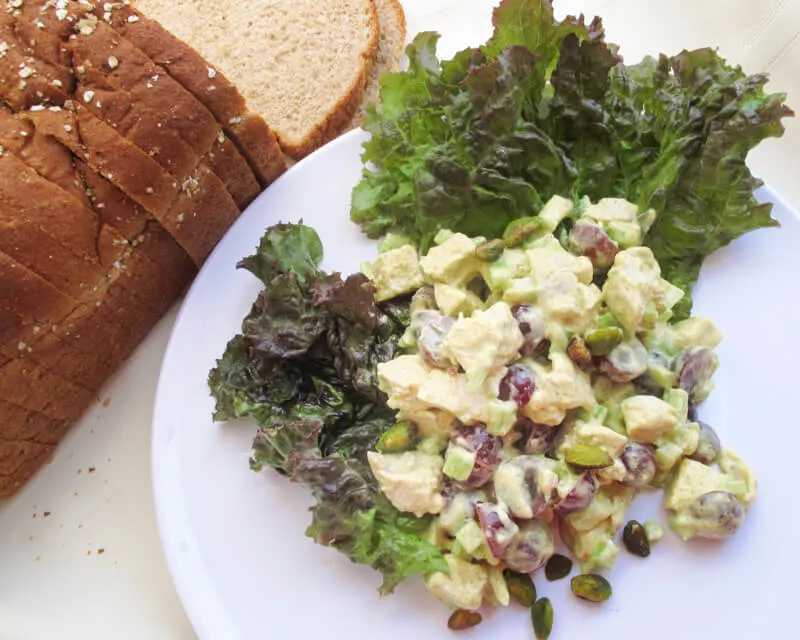 A fun spin on a picnic classic. You can serve this out of the container or in sandwiches or wraps.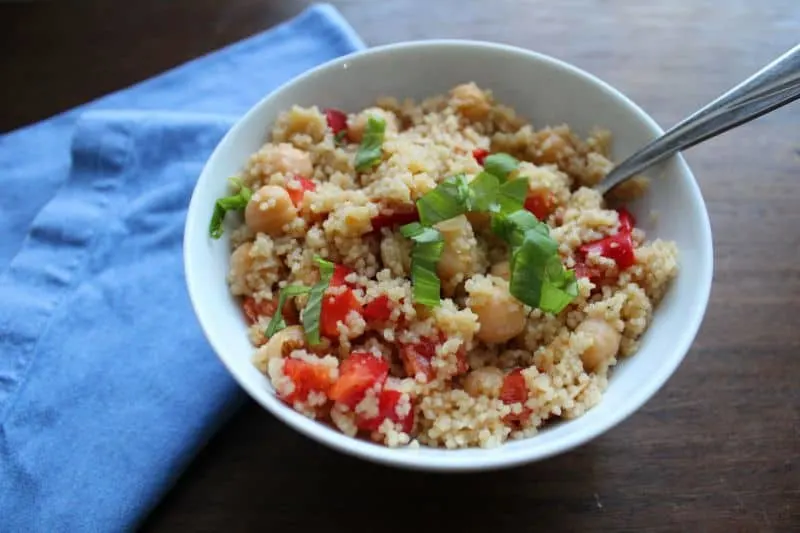 Grains salads are a great addition to any picnic because they work well at any temperature and usually benefit, as this one does, from extra time to allow flavors to blend together.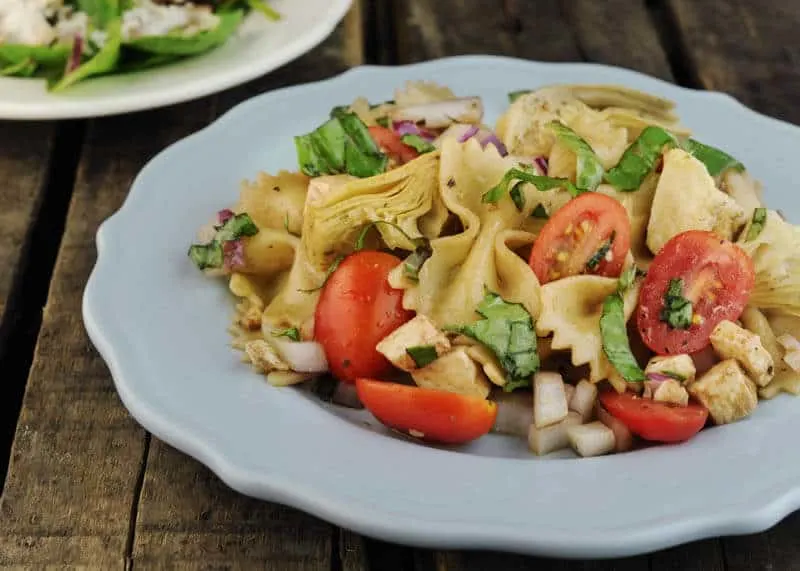 Pasta salads are always a hit at a picnic and this one really highlights the flavors of summer in all the best ways.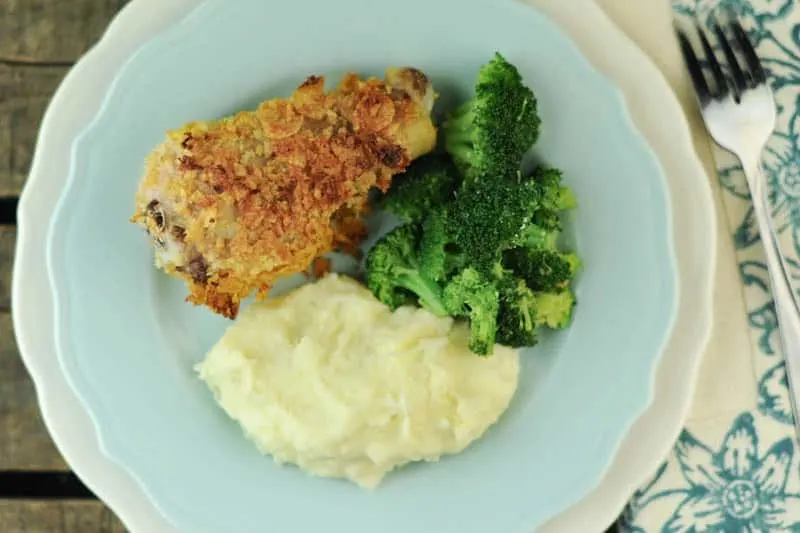 While this is delicious right out of the oven, it's also a finger-licking hit at picnics (without all the grease)!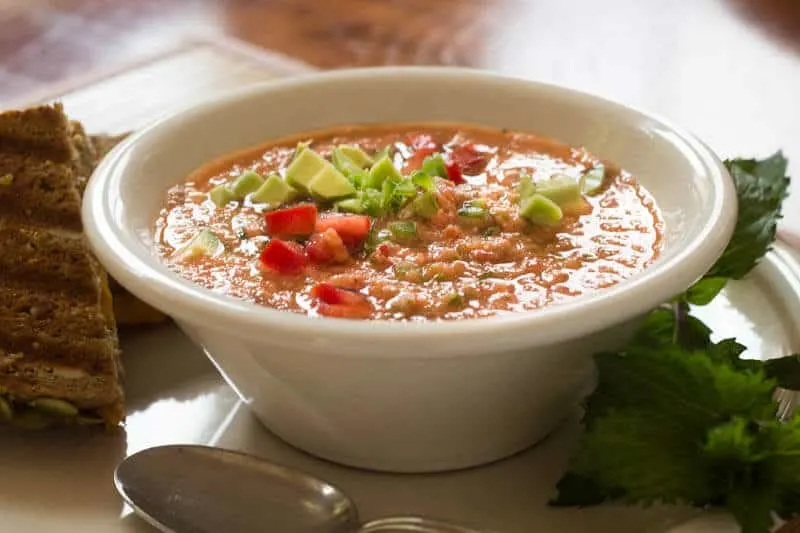 Gazpacho is my favorite summer soup. It's so fun to eat and so flavorful. At picnics, we sometimes even bypass the spoons and serve it in mugs!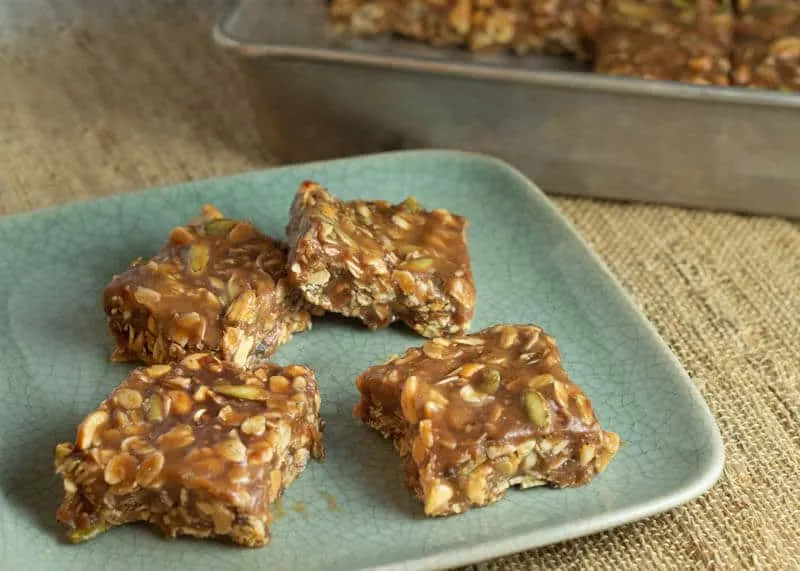 The perfect sweet treat to bring on a picnic because there's no risk of meltage like there might be with chocolate.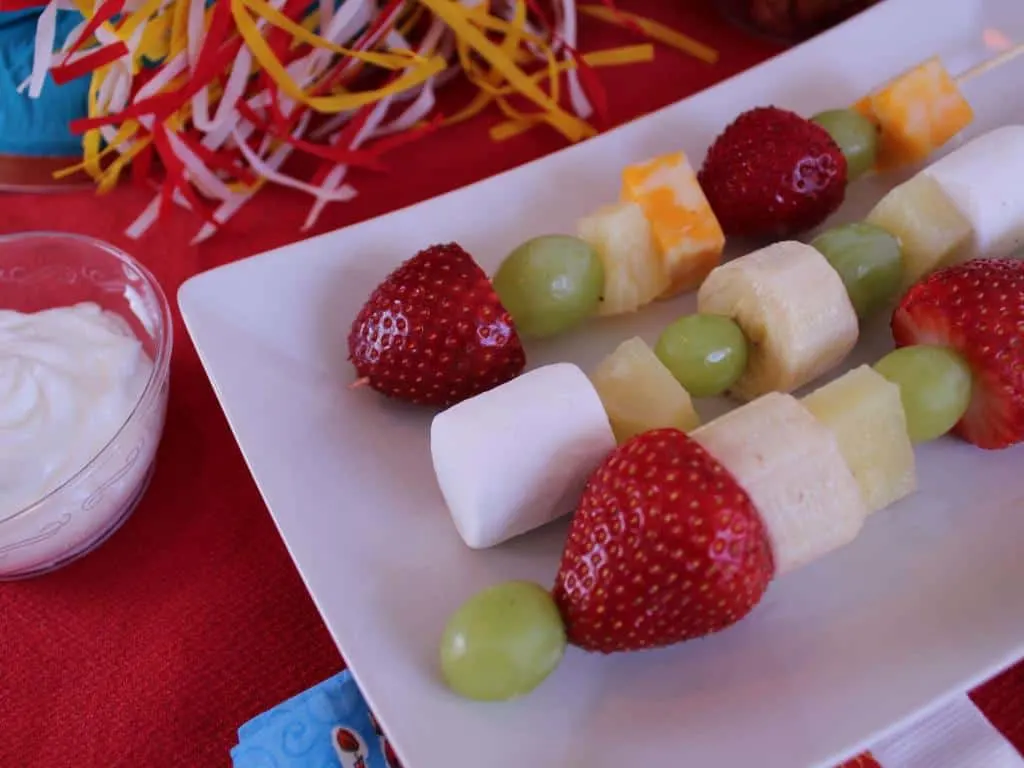 Always a hit. Plus you can have your kids assemble them while you put together the other picnic foods!
Do you have a favorite picnic hack or food? I'd love to hear about it in the comments!