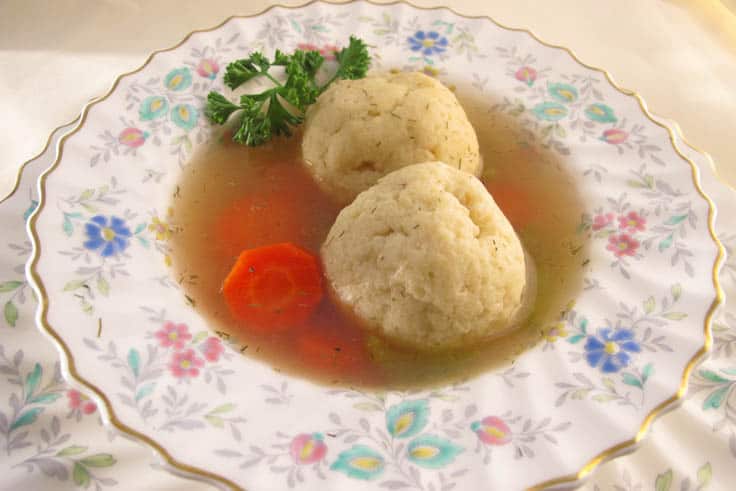 For all you Scramblers who celebrate Passover, we know the upcoming holiday can have its dietary challenges.  With the need to refrain from eating chometz, we often hear the complaint, "My family is so tired of matzo and leftovers from the seder.  Help!  Can you suggest some easy, kid-friendly dishes for the week of Passover?"  Well, the Scramble is here to help.  Below, we have some "beyond matzo" suggestions for main dishes and sides to help you get through the Passover holiday!  (All of the recipes below are available to members on The Scramble website, and you can create a custom menu if you want to use them all.)
–Foil Packet Salmon with Cherry Tomatoes, Basil and Capers with brown rice or matzo
–Three Pepper Flank Steak with Red Onions with steamed broccoli and baked potatoes
–Baked Apricot Chicken with Quinoa (which is kosher for Passover) and baby carrots with dip
–French Riviera Salad (without the peas) with Dr. Prager's potato pancakes
–Matzo Ball Soup with a spinach salad with diced oranges and sliced red onion
If you aren't a member of The Scramble, here's the salmon recipe to get you started:
Foil Packet Salmon with Cherry Tomatoes, Basil and Capers
Prep (10 min.) + Cook (25 min.)
4 servings
1 1/2 cups cherry tomatoes, halved
1 1/2 Tbsp. capers, with a little of their liquid
2 Tbsp. fresh basil, chopped
1 Tbsp. extra virgin olive oil
1 1/2 lbs. salmon fillet
1/4 tsp. salt
1/8 tsp. black pepper
Preheat the oven to 450 degrees.  In a medium bowl, combine the tomatoes, capers, basil and oil. Set them aside.
Lay a big sheet of heavy-duty aluminum foil on a baking sheet, and put the salmon in the middle. Fold up the sides of the foil, and pour the tomato mixture evenly over the salmon. Season it with salt and freshly ground pepper to taste. Wrap the foil into an airtight packet around the fish and sauce, folding and sealing the edges, and put the packet on a baking sheet.  Bake the fish for 25 minutes (check it after 20 minutes if you halve the recipe). (Meanwhile, prepare the rice and the cabbage, if you are serving them.)  Remove it from the oven and open the packet immediately (and carefully) so the fish stops cooking.  Serve it immediately.
Do Ahead or Delegate:  Halve the tomatoes, combine the ingredients for the salmon's topping.
Scramble Flavor Booster: Add the juice of ½ lemon to the tomato mixture.
Tip: Putting the foil packet on a baking sheet keeps your oven clean in case the packet leaks.  It also makes for easy removal from the oven.