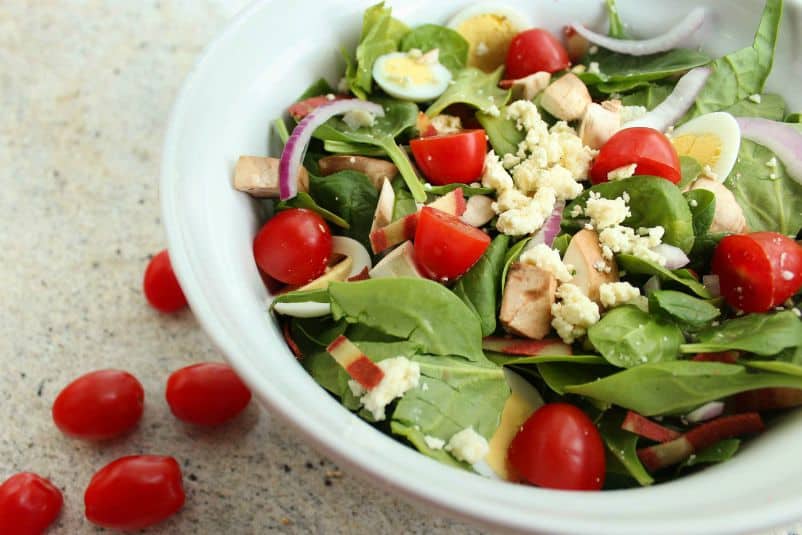 A great salad is a true treat. Sometimes they are a meal—a hearty lunchtime salad with chicken, hard-boiled eggs or beans, for example—though they're usually just a great side dish for a healthy and delicious dinner. Here's our basic technique for how to make the perfect salad:
The key is to start with the freshest lettuce
I lean toward romaine, Boston or Bibb lettuces or baby spinach. I wash it very well (nothing's as icky as gritty salad), tear it into bite-sized pieces, and use a salad spinner to dry it completely.
Include lots of mix-ins
After that, my favorite trick is to include lots of goodies in the salad. My preferred combinations usually involve fresh or dried fruit, nuts, occasionally a whole grain (like quinoa or farro), and cheese. Sometimes I also include diced or small vegetables, such as bell peppers, tomatoes, cucumbers or corn kernels, or if it's a meal, a protein like chicken, hard-boiled eggs or beans.
My Favorite Fruits
I lean toward oranges, apples, pears, strawberries, blueberries, grapes, dried cranberries or avocado.
My Favorite Nuts

I usually use walnuts (glazed or plain), pecans, pistachios or pine nuts.
My Favorite Cheeses
For cheese I like grated Parmesan or crumbled feta, Gorgonzola, blue or goat cheese. It's cheaper to crumble the cheese myself and it just takes a minute.
For softer additions, such as goat cheese and soft produce like avocado, I add them after tossing the salad so they don't get squished at the bottom of the bowl.

Dressing Matters
Finally, I use just a little bit of high-quality dressing, usually homemade (a simple combination of olive oil, balsamic vinegar and Dijon or honey-Dijon mustard works well), or even just a drizzle of really good olive oil and vinegar, and toss the salad thoroughly just before serving it.
You don't need much dressing, because the array of ingredients gives it lots of flavor. If you have an herb garden, add a handful of chopped fresh herbs such as mint, basil or chives before tossing the salad.
Here are some of my favorite salad recipes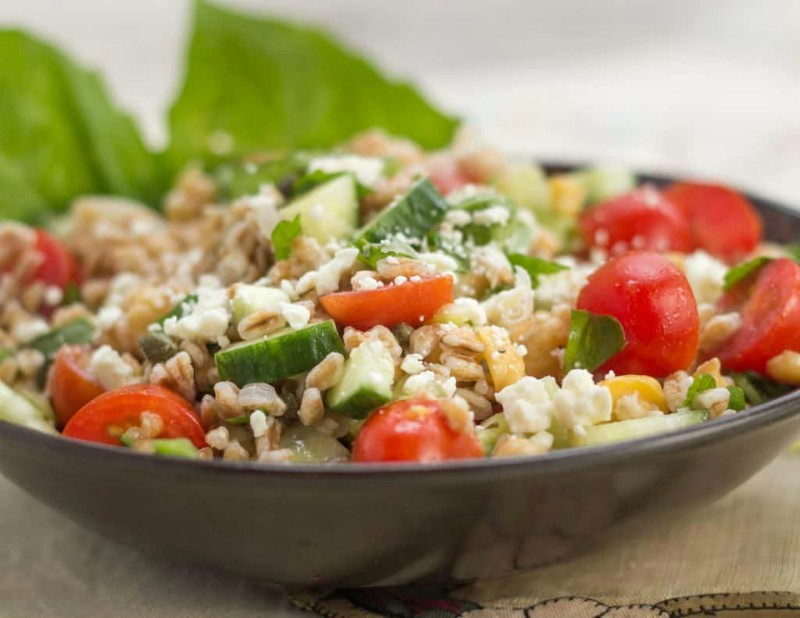 Far Out Farro Salad: This salad has tons of fun textures and flavors, which means it never gets old.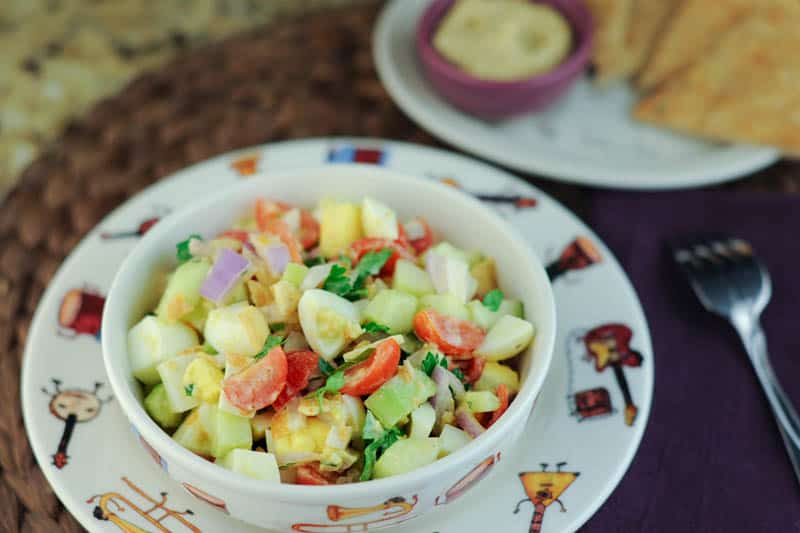 Israeli Salad with Tahini Lemon Dressing: Based on a traditional salad you can find in many restaurants and homes in Israel, this salad is crunchy, creamy (thanks to the tahini dressing, and full of protein.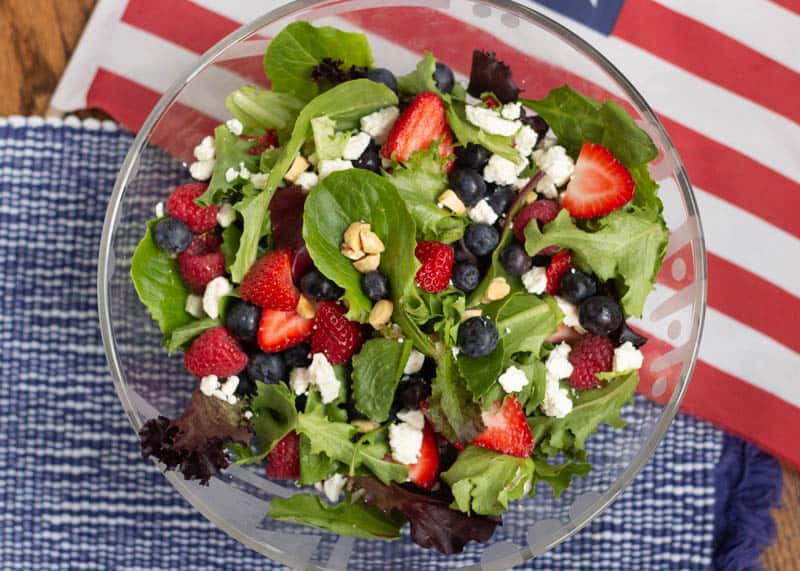 Red, White and Blueberry Salad: If you enjoy fruit in your salad, then this one is for you! With two types of berries, you are sure to get some fun flavorful bites. But we also can't forget the creamy, salty goat cheese, which takes this salad to greatness.
Do you have a favorite salad recipe, tip or combination that we should try? Please leave a comment below or on The Scramble Facebook page.
Want all your meals to be easy, healthy and delicious? Check out The Scramble's family-friendly meal plans!