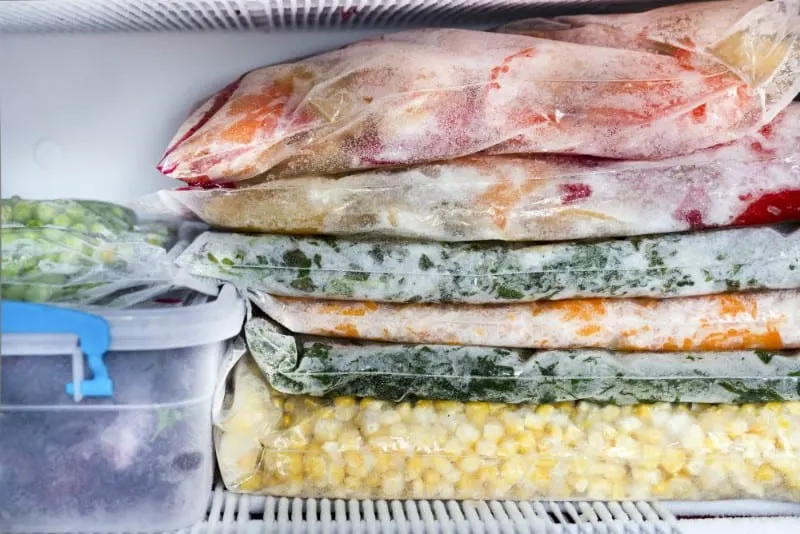 As someone who is committed to helping you get dinner on the table every night, I'm all about planning ahead, but even I know that there are times when cooking just isn't going to happen.
Maybe you get home later than expected, perhaps you haven't made it to the grocery store yet, or you are just too tired to cook. Whatever the reason, the need for a back-up is real. That's why stocking your freezer for the nights when cooking isn't happening is such a game changer.
Your freezer can be your best friend when it comes to those nights and weeks when life is just too busy to cook. And I have to tell you that I get hugely (almost weirdly) excited about defrosting a meal that I've already made and packed away.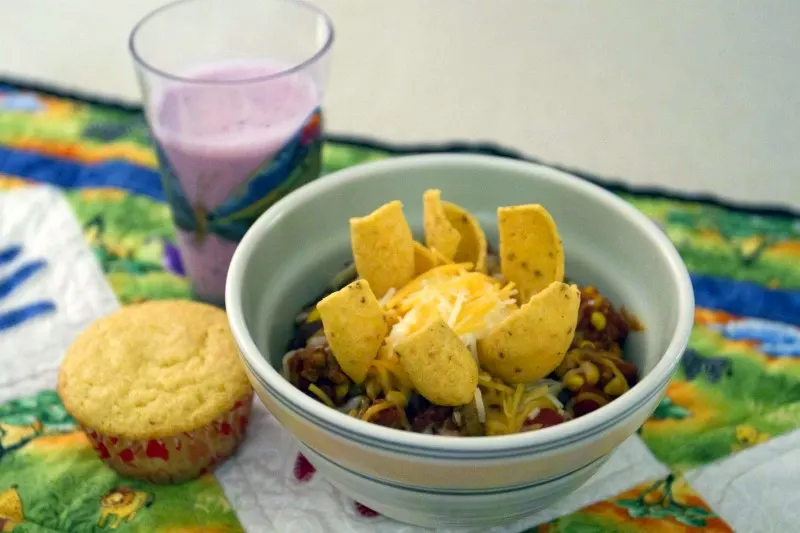 Stocking Your Freezer for the Nights When Cooking Isn't Happening
So how do you stock your freezer for those challenging nights? Despite my love of cooking, I rarely have the time to cook a whole second meal, so instead I like to make extra of a meal that I am already preparing and then freeze the leftovers for another night.
What Meals Are Good for the Freezer?
There are lots of dishes that freeze really well, making them great candidates for stocking your freezer. They include:
Casseroles
Soups & Stews
Egg Dishes
Burritos
Calzones
Meals to Avoid Freezing
On the other hand, there are some foods that don't work as well in the freezer. These include:
Many fish dishes (shrimp can be an exception)
Potatoes (although when they are pureed in a soup, they work fine)
Cream-based sauces, as the dairy may separate in the freezing and reheating process
How to Freeze Meals
While having meals on hand is an amazing gift to yourself, going to grab one of those meals only to discover that it is freezer-burned can be a serious bummer. Here are some steps you can take to ensure that your meals are frozen properly so that they can last as long as possible and not get freezer burn.
When freezing your meals, consider whether you want to freeze them in single portions to be used for quick individual meals (or even school lunches) or in larger quantities for a family dinner. Then pack and freeze accordingly.
Make sure the dish has fully cooled down to room temperate before packing it up for the freezer. This is because any remaining heat will quickly condense into water when put into the cold freezer, which will leave your food freezer-burned and less appealing.
If packing the food in containers, gently place a piece of plastic wrap over the top of the food before putting the lid on. This will help to reduce the chance of condensation building up to create freezer burn.
If packing the food in containers without lids, gently place a piece of plastic wrap over the top of the food, then cover tightly with aluminum foil.
If wrapping up foods to freeze (such as the chimichangas, burritos, or calzones), wrap each item tightly in aluminum foil and then place them together in a resealable freezer bag. This will allow for less freezer burn and less sticking together.
How to Defrost Frozen Meals
When it comes to enjoying the fruits of your labor, here are some tricks for defrosting your meals to achieve the best results.
Make sure to remove any plastic wrap!
Defrost ahead of time, if possible. For larger dishes such as casseroles, soups, and chilis, if you can, move them from the freezer to the fridge 24 hours ahead of time. If you can't, take them out of the freezer and put them on your counter as soon as possible to let them start to thaw.
For thawed casseroles, you will want to cook them for the regular amount of time that you would have baked them if you were making them right then and there. If they are partially thawed, add 15 – 30 minutes to the cooking time. Still totally frozen? Add 45 minutes to the cooking time.
For casseroles, use a thermometer to check the temperature in the middle of the casserole – it should reach 160 degrees Farenheit.
For casseroles, keep them covered in foil until the last 15 minutes. This will prevent overdrying.
For soups, stews, and chilis, reheat in a pot over a medium heat, stirring occasionally, until warmed-through, usually about 15 – 20 minutes. Or, if they are in glass containers, you can also remove the lid and reheat them in the microwave. I recommend heating in 3 minute intervals, stirring in between intervals so that it heats evenly.
For burritos, chimichangas, and calzones, do not thaw ahead of time. Instead, just unwrap and reheat in a microwave for 1 – 4 minutes or in a toaster oven at 350 degrees for 12 – 15 minutes.
For quiches, do not thaw, just reheat in a preheated oven for 25 – 30 minutes.
Great Meals to Cook When Stocking Your Freezer
Below you will find some of my favorite freezer-friendly recipes, by dish type. I hope this will give you some inspiration!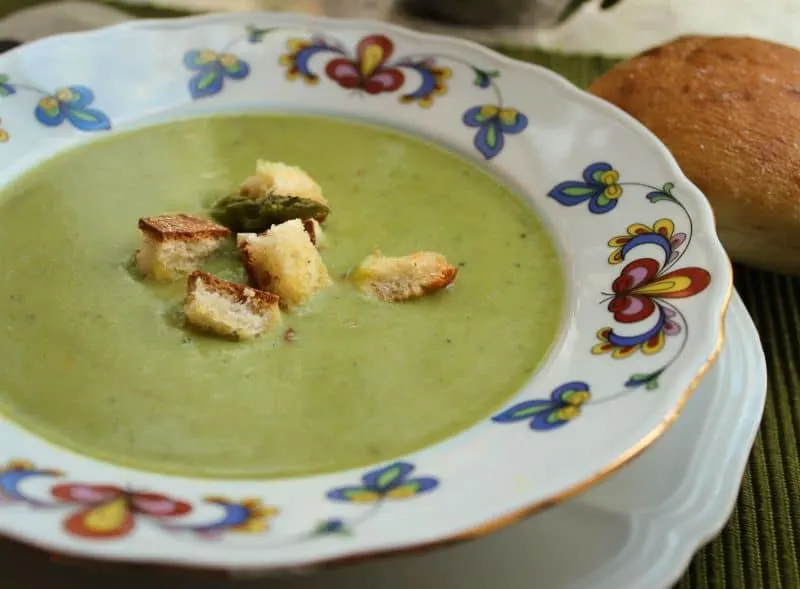 Soups and Stews
Soups and stews are some of my favorite meals for freezing, especially since their flavors will actually become more complex as they sit in the freezer!
One of the reasons I love them so much is that they are incredibly easy to defrost. Whether you choose to use a pot or a microwave, they are reheated in minutes! Then, all you need to do is serve them with some bread or crackers and cheese, and a complete meal is ready to serve!
Another added bonus: they are very easy to freeze in individual portions, which makes them great for lunches as well!
So when I'm making a soup or stew, I'll often double the recipe and then freeze the leftovers in a large glass container to be reheated in a pot or in the microwave whenever we need it. Some of my favorite soups for this include:
Mulligatawny Stew (Indian Lentil Stew)
Zesty Turkey and Black Bean Chili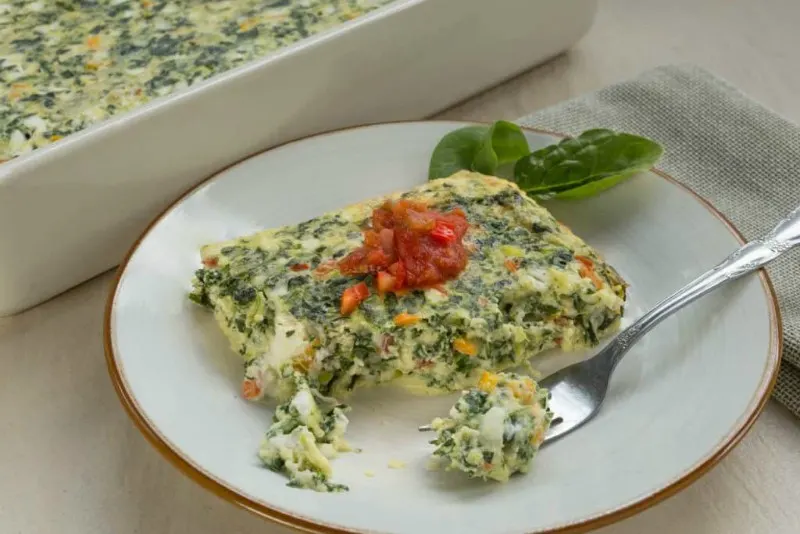 Casseroles
Like soups, I love freezing casseroles because either they make an all-in-one meal or all they need is a side salad, which makes those tricky evenings that much easier.
So, occasionally, I will double the recipe and bake two casseroles side-by-side in separate pans. One is enjoyed that night and the extra is cooled and then frozen for future use. Some favorite casseroles include: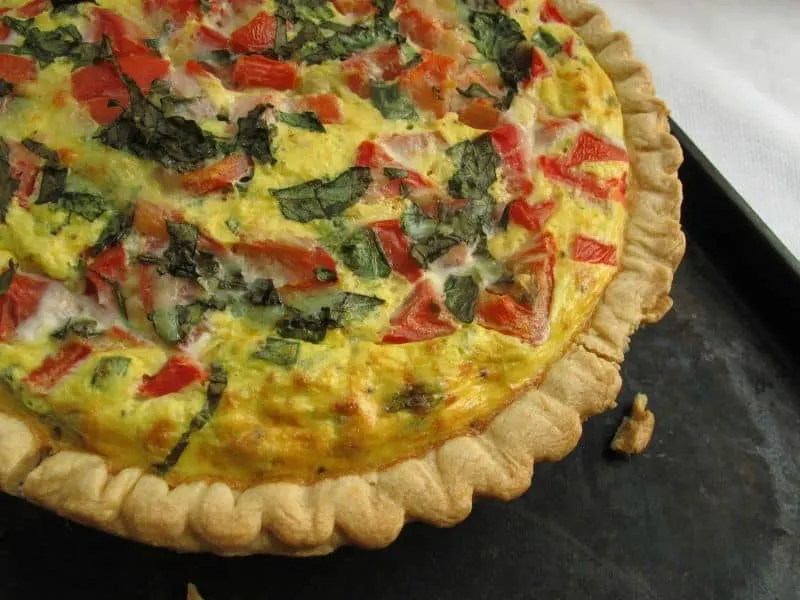 Quiches
Like casseroles, quiches are a wonderful dish to stock your freezer with because they are simple to reheat and provide almost a complete meal. Here are some of my favorite options:
Whole Wheat Broccoli, Mushroom, and Cheese Quiche
Puffy Golden Quiche with Leeks, Greens, and Baby Swiss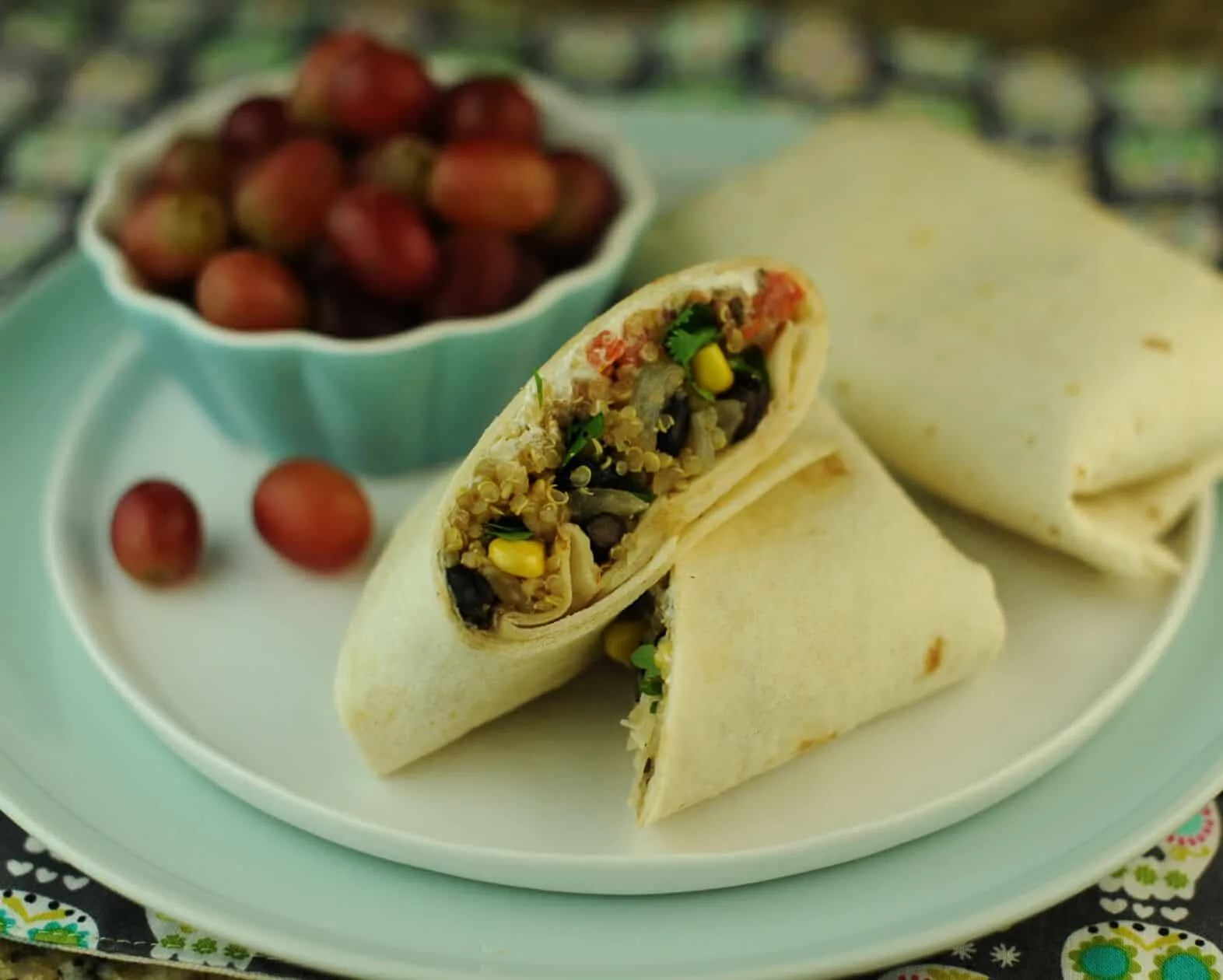 Burritos, Chimichangas, and Calzones
These are probably my favorite thing to double up on and freeze because the leftovers can be easily used for dinners or school lunches and are great for meals for all four of us or just one or two if others are out.
Plus, all you need to do is throw them in the microwave for a a few minutes and dinner is ready!
Quinoa and Black Bean Burritos
Baked Chicken and Black Bean Chimichangas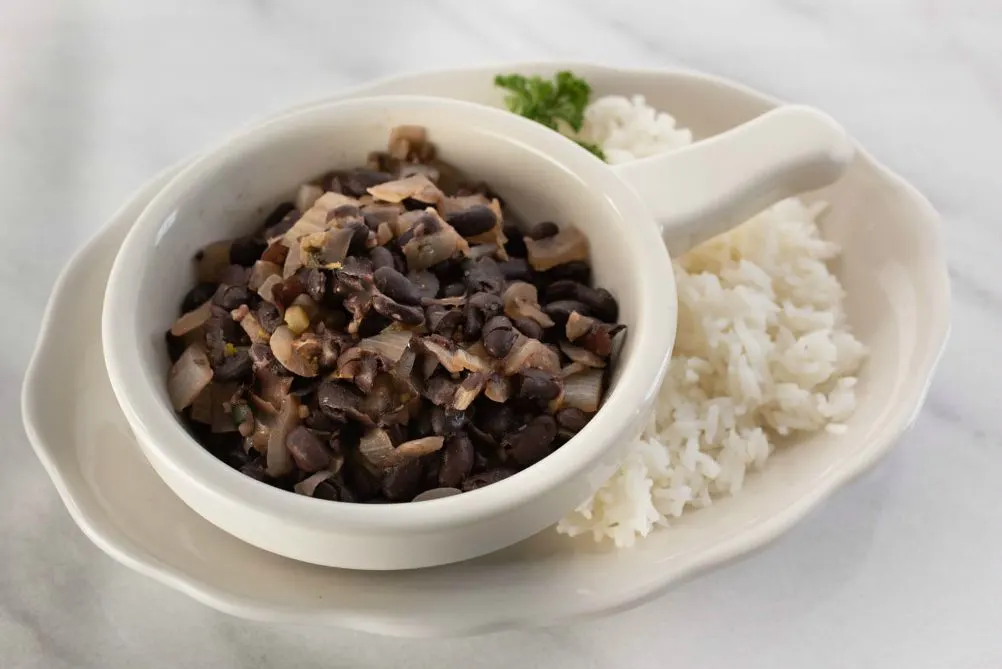 Staples
A category of dish that people don't often think of when it comes to stocking your freezer but which can be a complete lifesaver are pantry staple-type dishes. Whenever I make a batch of beans, chickpeas, pesto, or marinara sauce, I always make lots of extra because these sorts of staples can make quick and easy meals a reality.
Beans can become tacos, burritos, or nachos in under 15 minutes.
Chickpeas can bulk up a quick pasta or turn a grain salad into a full meal.
Marinara or pesto sauce can be used for a speedy pasta or as pizza sauce—just defrost the sauce and assemble.
So when you've got a few free hours on a weekend afternoon, pour yourself a glass of wine (or make a cup of tea) and get cooking! That way, next Wednesday afternoon, when you have a big work project to finish up, two carpools to drive, a dog to walk, and homework to check, you can feel good knowing that your dinner for that night is defrosting in the fridge and all you need to do is turn on the oven.
Make sure to check out our Freezer Meals ebook for lots more ideas and inspiration!
And if getting simple, delicious meals on the table every night sounds appealing, check out The Scramble's family-friendly meal plans!
Do you like stocking your freezer with fall-back meals? What are some of your favorites?
Additional Resources
Want more ideas that make cooking easier? Check out these Scramble posts:
How to ease the burden of cooking
Scramble's list of kitchen staples
What to eat when you don't want to cook