As someone who is committed to helping you get dinner on the table every night, I'm all about planning ahead, but even I know that there are times when cooking just isn't going to happen.
Maybe you get home later than expected, perhaps you haven't made it to the grocery store yet, maybe you are just too tired to cook. Whatever the reason, the need for a back-up is real. That is why stocking your freezer for the nights when cooking isn't happening is such a game changer.
Your freezer can be your best friend when it comes to planning meals for a busy week ahead. When I know I'm going to have an especially hectic week or just a day during the week that I'll be going non-stop, I will pull an already prepared meal out of the freezer. I get hugely (almost weirdly) excited about defrosting a meal that I've already made and packed away. Although at some earlier point I had put effort into preparing the meal, I almost feel like I'm "cheating" when I serve it because the only work I've done on that day is warming it up.
Despite my love of cooking, I rarely have the time to cook a whole second meal, so instead I like to make extra of a meal that I am already preparing and then freeze the leftovers for another night. Generally recipes that freeze well include casseroles, soups, meats and egg dishes. On the other hand, I don't think that fish, potatoes, or recipes with creamy sauces lend themselves well to freezing and defrosting.
Stocking Your Freezer for the Nights When Cooking Isn't Happening
Soups and Stews
I'll double the recipe and then freeze the leftovers in a large glass container to be reheated in a pot whenever we need it. Some of my favorite soups for this include:
Split Pea Soup with a Touch of Curry
Casseroles
Occasionally, I will double the recipe and bake two casseroles side-by-side in separate pans. One is enjoyed that night and the extra is cooled and then frozen for future use. Some favorite casseroles include: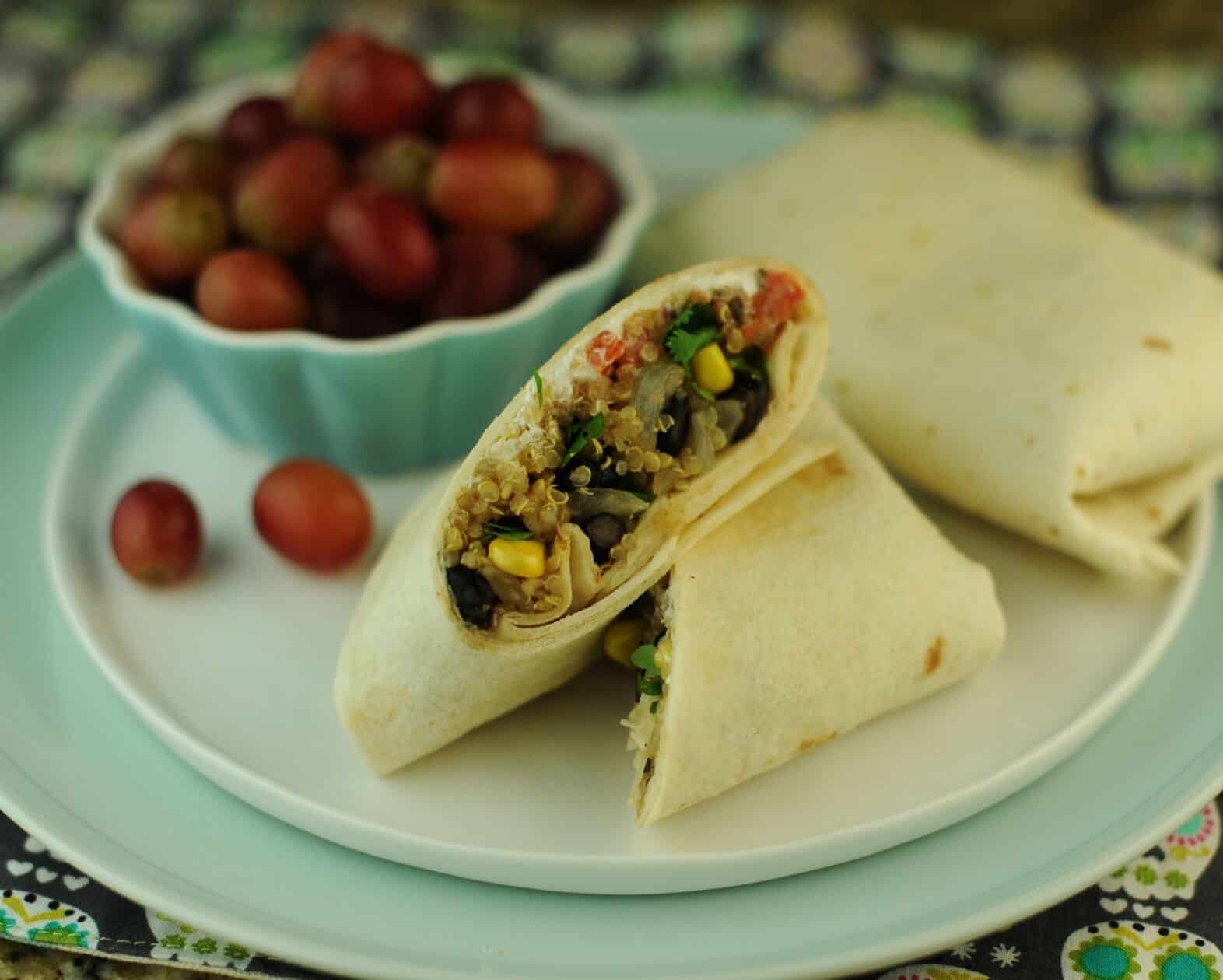 Burritos, Chimichangas, and Calzones
These are probably my favorite thing to double up on and freeze because the leftovers can be easily used for dinners or school lunches and are great for meals for all four of us or just one or two if others are out.
Quinoa and Black Bean Burritos
Baked Chicken and Black Bean Chimichangas
Staples
Whenever I made a batch of beans, chickpeas, or marinara sauce, I always make lots of extra because these sorts of staples can make quick and easy meals a reality.
Beans can become tacos, burritos, or nachos in under 15 minutes. Chickpeas can bulk up a quick pasta or turn a grain salad into a full meal. Marinara can be used for a speedy pasta or as pizza sauce—just defrost the sauce and assemble.
So when you've got a few free hours on a weekend afternoon, pour yourself a glass of wine (or make a cup of tea) and get cooking! That way, next Wednesday afternoon, when you have a big work project to finish up, two carpools to drive, a dog to walk, and homework to check, you can feel good knowing that your dinner for that night is defrosting in the fridge and all you need to do is turn on the oven.
And make sure to check out our Freezer Meals ebook!
If you have any suggestions for making the most of the food you prepare and how to make your freezer your friend, or favorite recipes to freeze, please share them below or on The Scramble Facebook page. And if getting simple, delicious meals on the table every night sounds appealing, check out The Scramble's family-friendly meal plans!
Do you stock your freezer with fall-back meals? What are some of your favorites?
Additional Resources
Want more ideas that make cooking easier? Check out these Scramble posts:
How to ease the burden of cooking
Scramble's list of kitchen staples
What to eat when you don't want to cook