Sometimes you've gotta make due with what you've got in the house. Here are 11 of my favorite easy pantry staple recipes to help you make a flavorful, healthy, and delicious meal in minutes!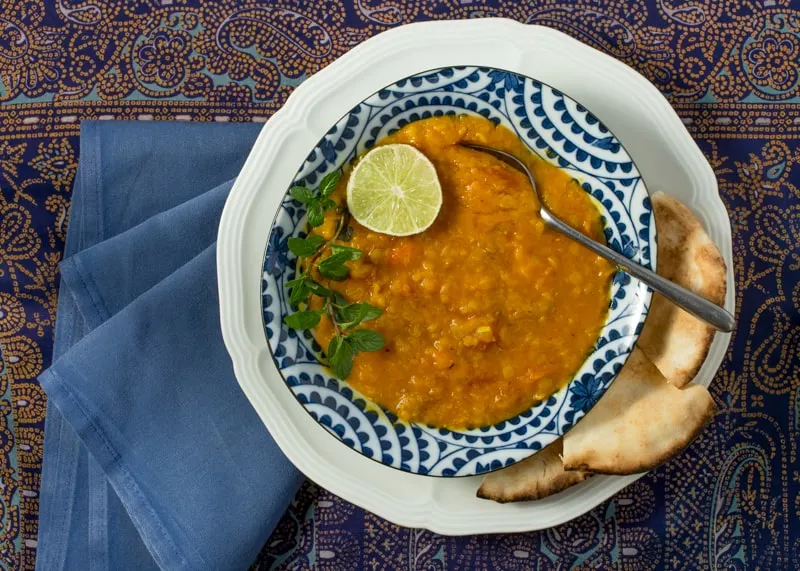 This week I had a lovely exchange on Facebook with two long-time Scramble members who shared how The Scramble has helped them to plan their meals and grocery trips during the stay-at-home orders. One member shared that she has only been to the grocery store TWICE since March 5, thanks to The Scramble. Then one of the members suggested a roundup of easy recipes made from pantry staples… and so, of course, I accepted the challenge!
The Scramble has a list of pantry essentials, but for this challenge I thought I should go even more bare-bones, so I limited the list of ingredients to items that are shelf-stable or last a very long time in the refrigerator. Here is what I what I came up with:
Shelf Stable Ingredients
Fresh produce that lasts for a while: onions, green onions, shallots, garlic, potatoes, sweet potatoes, carrots, celery, winter squashes, lemons and limes
Frozen produce
Canned or dried beans and legumes
Canned fish
Eggs
Canned tomatoes
Canned coconut milk
Chicken or vegetable broth
Grains (pastas, rice, couscous, quinoa, farro, etc.)
Condiments, spices, and sweeteners
Parmesan cheese
Oils and butter
A note about my selections
You will note that other than canned fish, I did not include meat. This is not to say that meat cannot be stored in the freezer or that cured meats (e.g., bacon, prosciutto) don't last for a long time, but I really wanted to select items that you didn't have think too much about when it came to storage.
In addition, there are some recipes included that list fresh herbs. I tried to select recipes where dry herbs could also be used successfully.
Some of the recipes include optional ingredients that are not staples. My thinking was, if you have those optional ingredients, that's a bonus, but it isn't required for a successful meal.
So, without further ado, here at 11 easy meals made from pantry staples.
11 Pantry Staples Recipes: What to Make When There's No Food in the House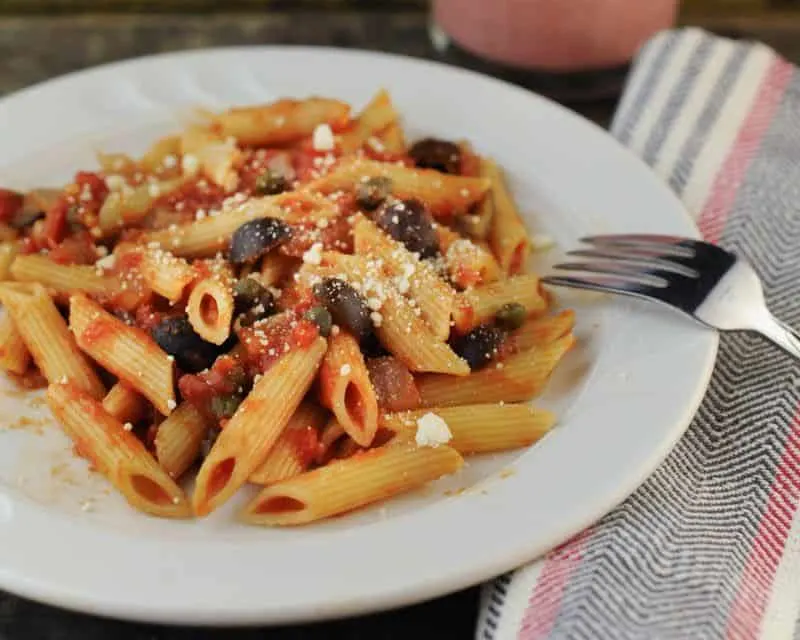 Salty and spicy, this quick Italian classic makes good use of olives and capers to fill out the flavor. If you don't have one or the other, you can easily make do with what you've got. And if you've got anchovies knocking around your pantry, they also can make a great addition here.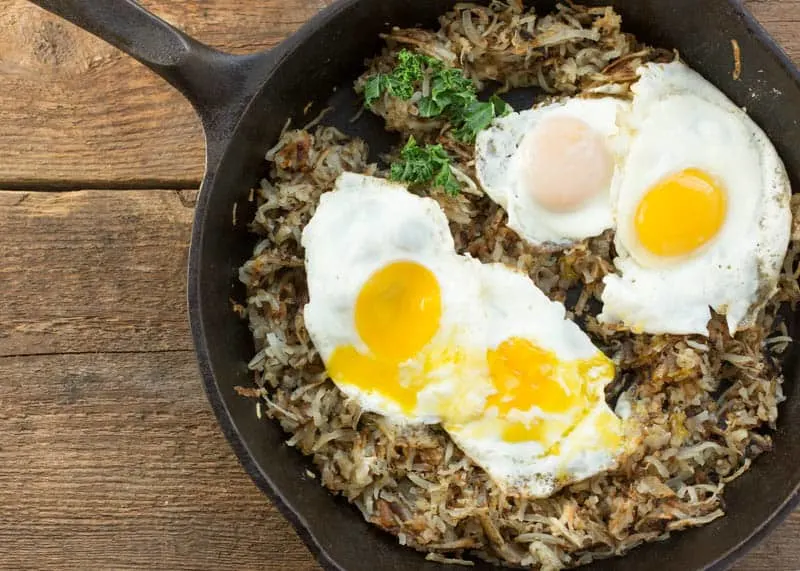 Breakfast for dinner is always a winner in my house and this is one of our favorite options. The hash browns get so crispy on the outside and soft on the inside and then soak up the egg yolk for a super satisfying meal! To speed up the grating process for the potatoes, use the grater attachment on your food processor, if you've got one.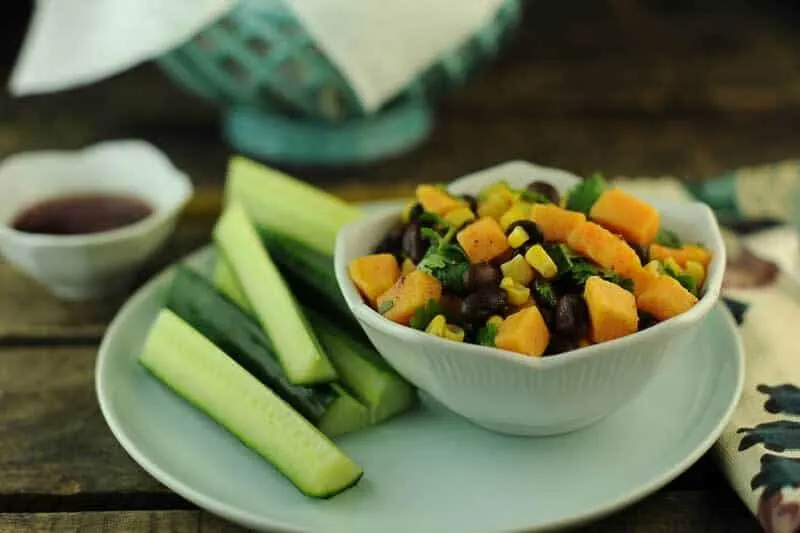 Use frozen corn for a pantry-friendly version. If you don't have the fresh herbs, they can be skipped or just throw in some dried. No matter which way you go, though, the combination of textures, as well as the balance of sweet and savory in this recipe is always a hit.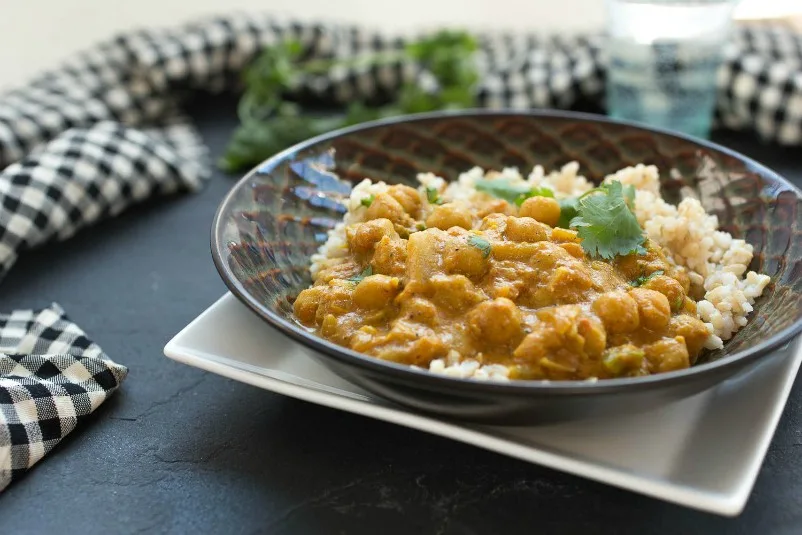 An Indian classic. This is one of my comfort foods—it's so nourishing and flavorful. If you don't have a jalapeño pepper, you can skip it or add a dash of curry powder or cayenne. And if you don't have any fresh ginger on hand, ½ tsp. powdered ginger will work as well.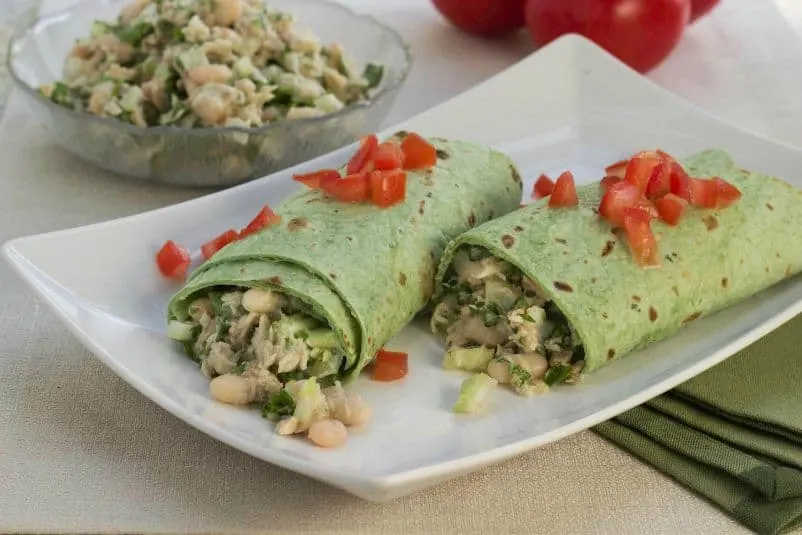 Use any wrap or bread you've got in the house, or just eat this delicious salad on its own. Packed with lean proteins and a wide range of flavors, this is also a great option to make ahead and then use for quick lunches or snacks.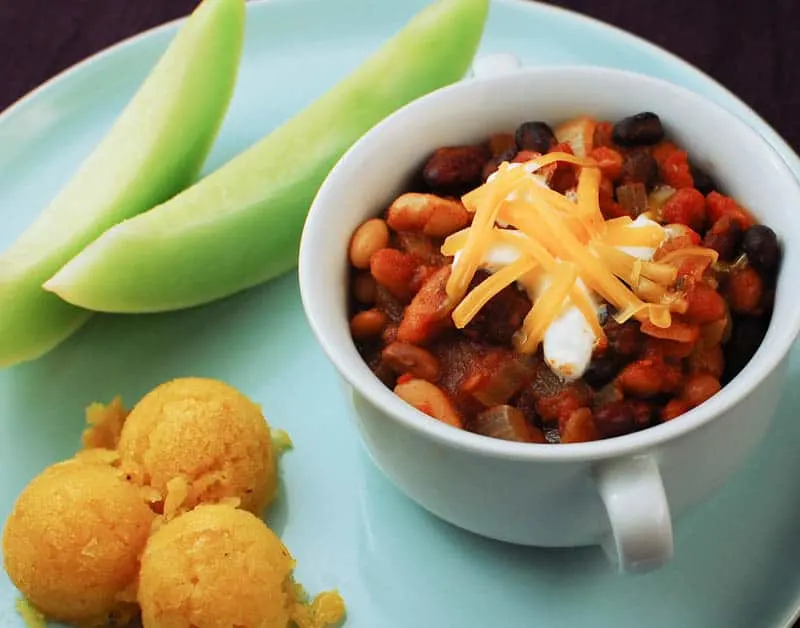 Using four different kinds of beans (or however many you have) adds a lot of flavor and varied nutrition to this lovely chili that is so simple to make you may never go back to another chili recipe again.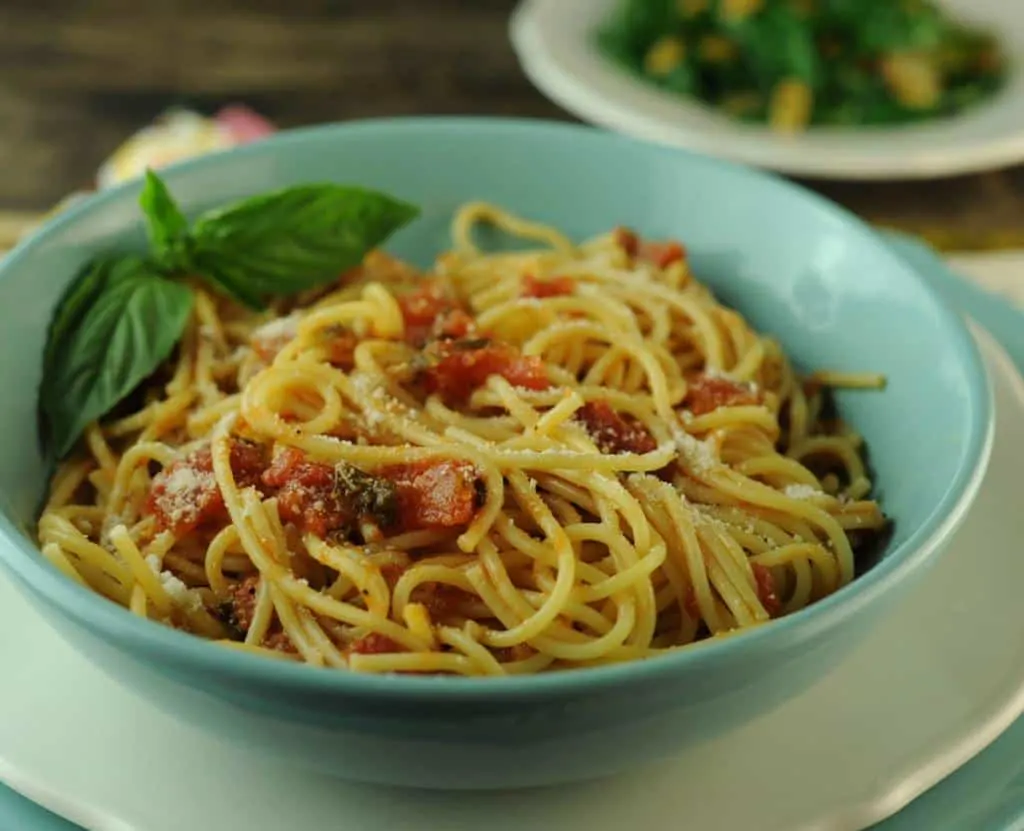 Forget the jarred stuff, this simple sauce will become your go-to from here on out. Just like grandma (if you had an Italian grandma, which I didn't) used to make.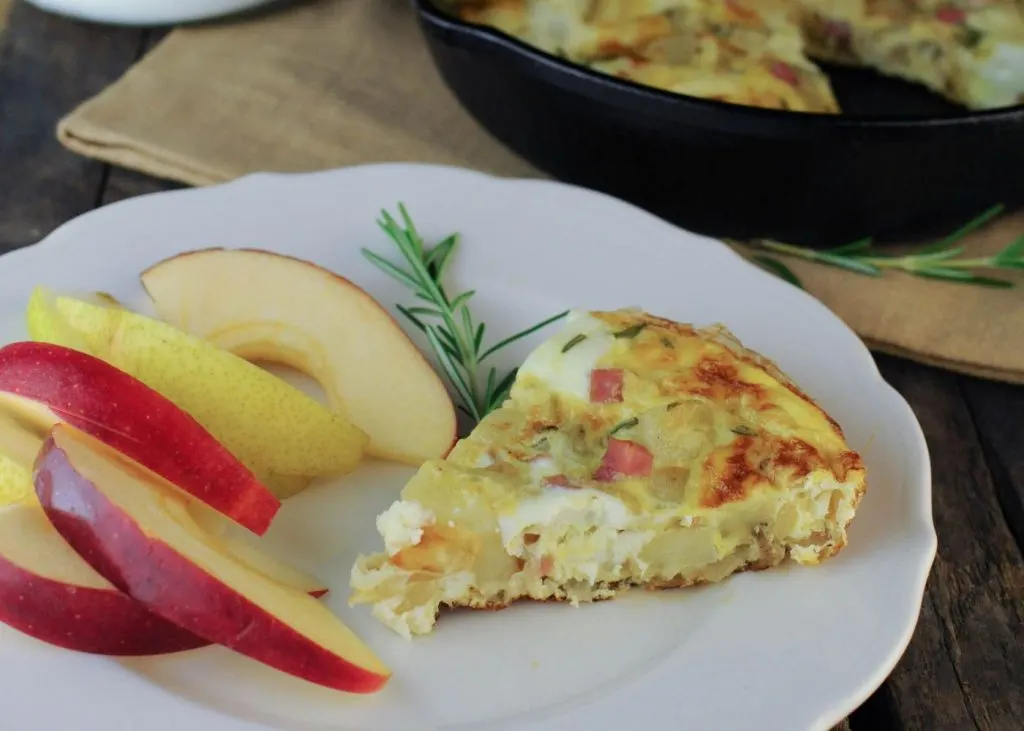 I fell in love with this dish when studying abroad in Spain. This healthier, simpler version means that it can be prepared any time (and for any meal of the day). It is also delicious served at room temperature, so feel free to make it ahead of time.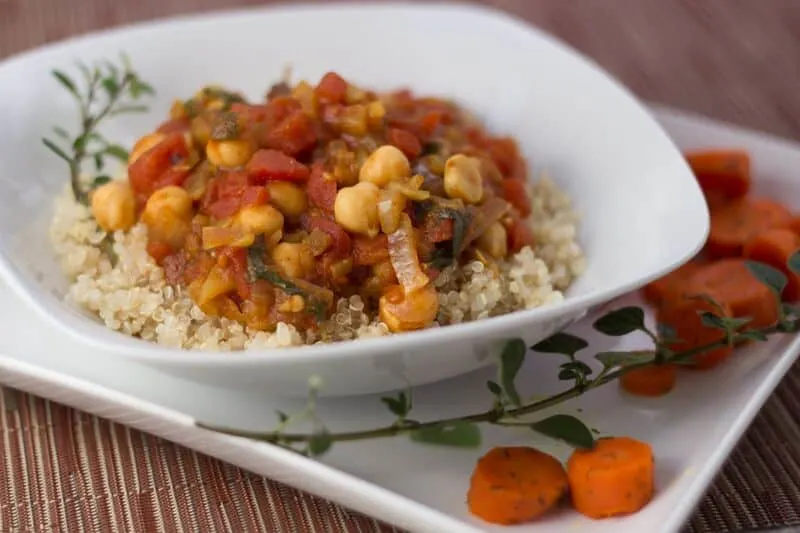 Don't you love meals that taste like they have been cooking all day, but really only take a short time to prepare? This is one of those meals! Hearty, healthy, and super flavorful, this stew is fantastic served over rice or with crusty bread.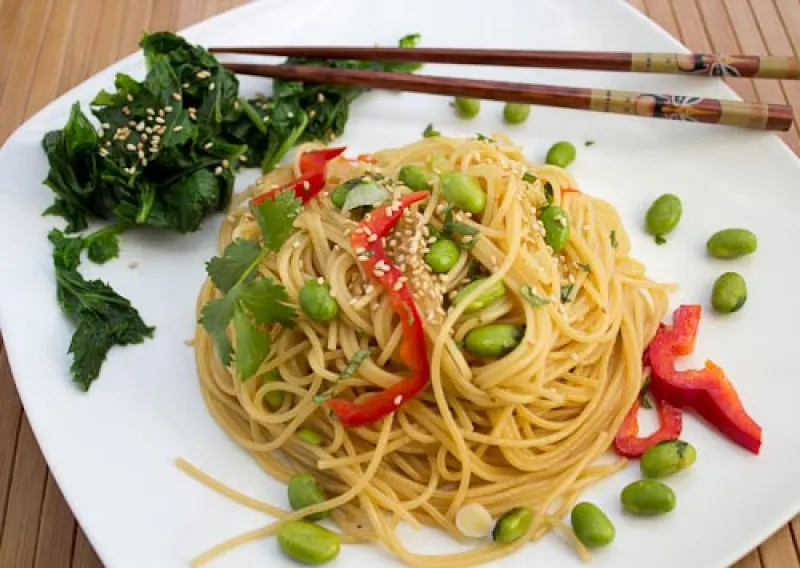 Not your classic pasta dish, but oh so good! Your family will love the sweet and savory Asian flavors of this meal, and you'll love how simple it is to throw together. If you don't have sesame seeds, then feel free to use any finely chopped up nut for an added crunch.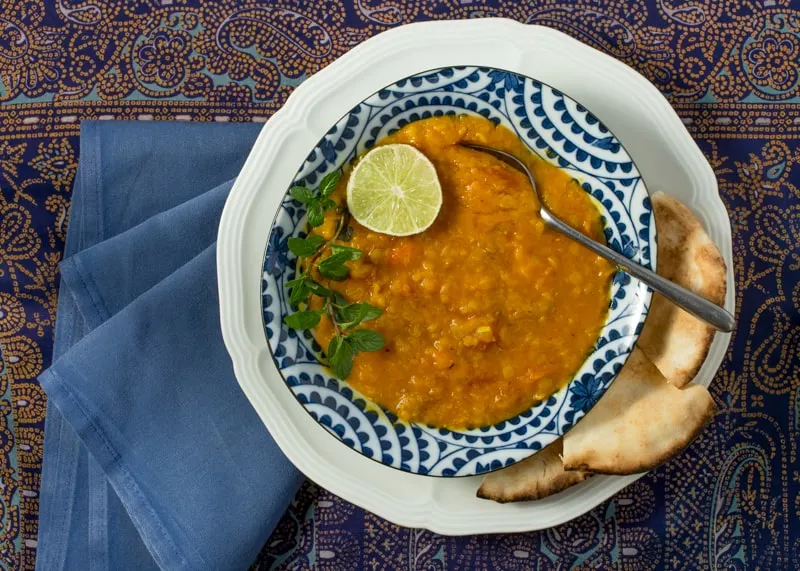 This warm, soothing stew is packed with protein and can be as chunky or as smooth as your family likes. If you don't have fresh ginger, you can use ½ tsp. powdered ginger and it will still be delicious!
Do you have favorite easy pantry staple recipes that you use for quick meals? I'd love to hear about them in the comments! And don't miss out on our list of the best pantry staples to have on hand.