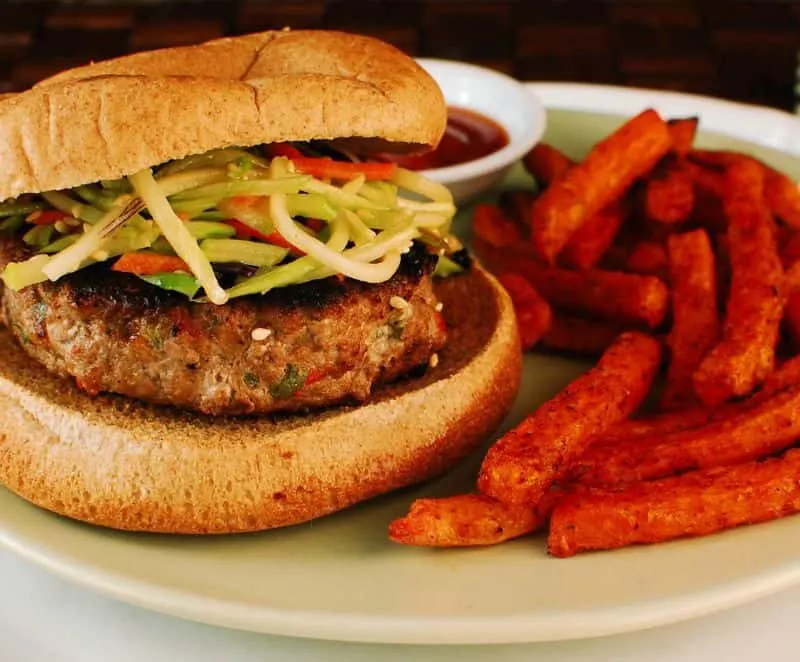 Whether your Independence Day celebration includes a neighborhood cookout at the pool with burgers, hotdogs, watermelon, and other summery favorites or a picnic under the fireworks, the food for your celebration should be delicious. To help you to make this year's plans the best yet, we have pulled together our favorite July 4th burger and salad recipes. We hope that these will bring smiles to faces and allow you to focus less on the food and more on the fun!
Burger Recipes That Are Perfect for July 4th
Over the years we've developed at least 8 types of burger recipes. If you want to add a burger recipe to your Fourth of July menu this week, here are the 5 highest rated Scramble burgers.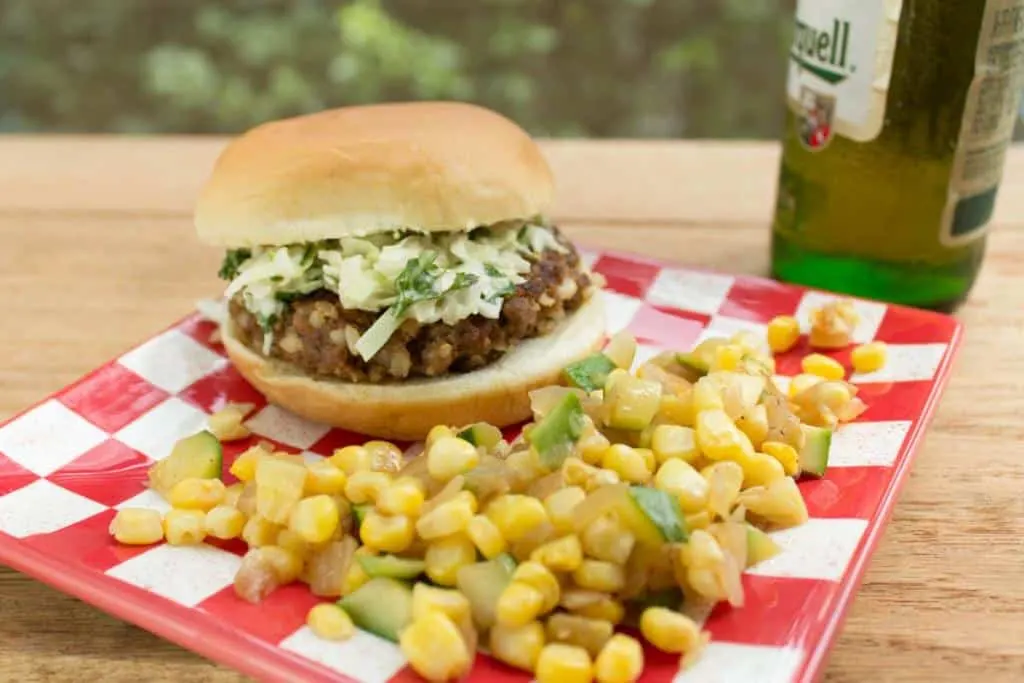 Looking for a super-flavorful, yet economical option? Then this tasty burger is a great choice! By combining the meat with brown rice and southwestern spices, not only do you get a healthier burger, but you also cut down on the amount of meat you need to buy. A win-win.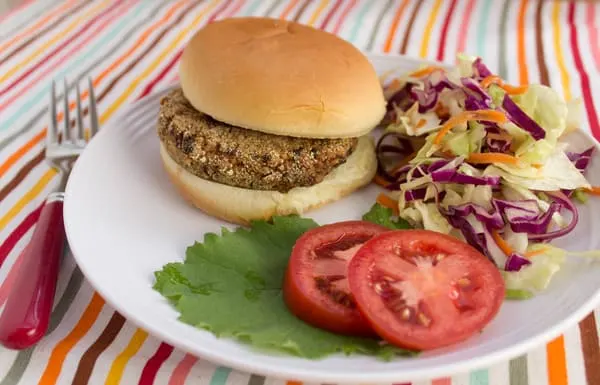 A fantastic vegetarian option that meat eaters will also appreciate! Crispy on the outside and creamy on the inside, they are a guaranteed crowd-pleaser.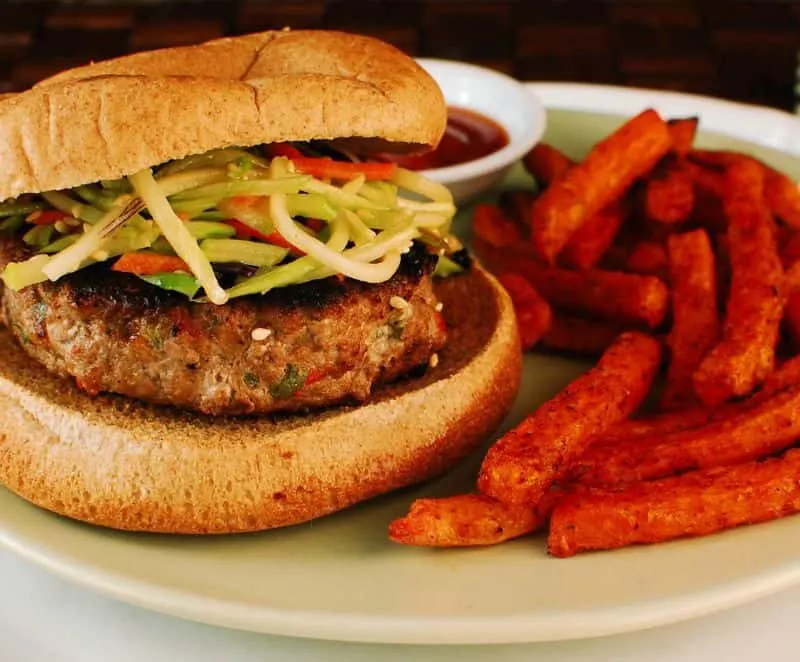 These are my family's favorite turkey burgers! Moist and packed with irresistible flavor, these will be the talk of your celebration.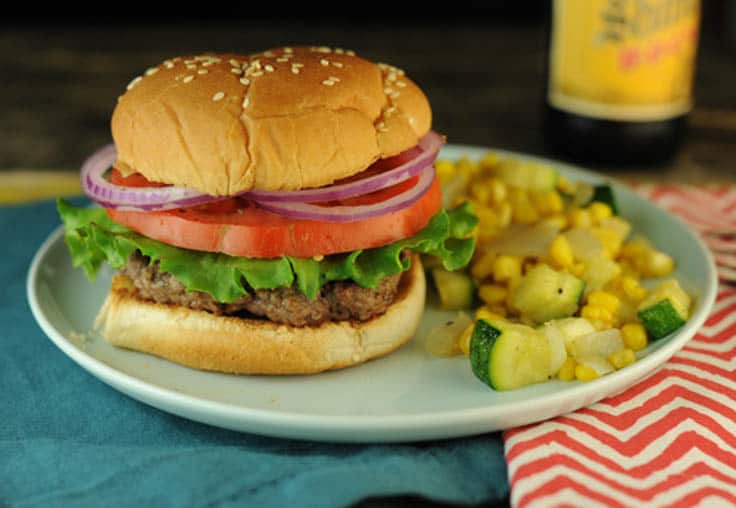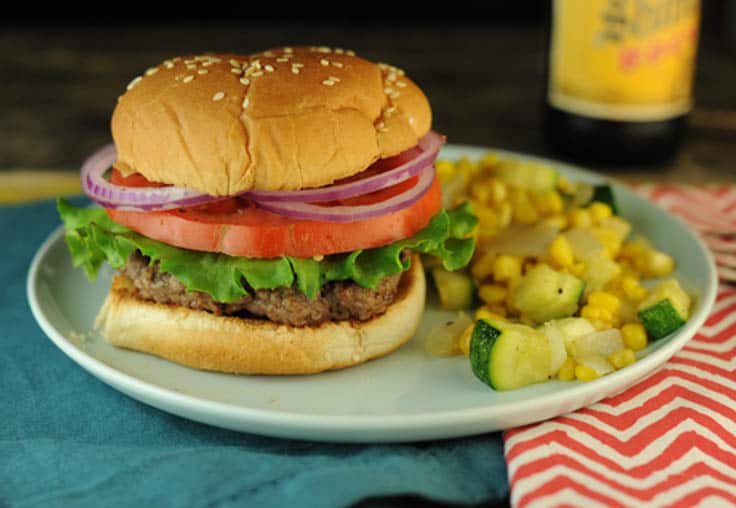 Great with ground beef or turkey, these burgers work well on the stove or grill and will take your classic burger experience to the next level – thanks to the addition of just a couple special ingredients.
A lighter option than classic burgers, this kid-friendly option is fabulous served on slider buns or as larger burgers.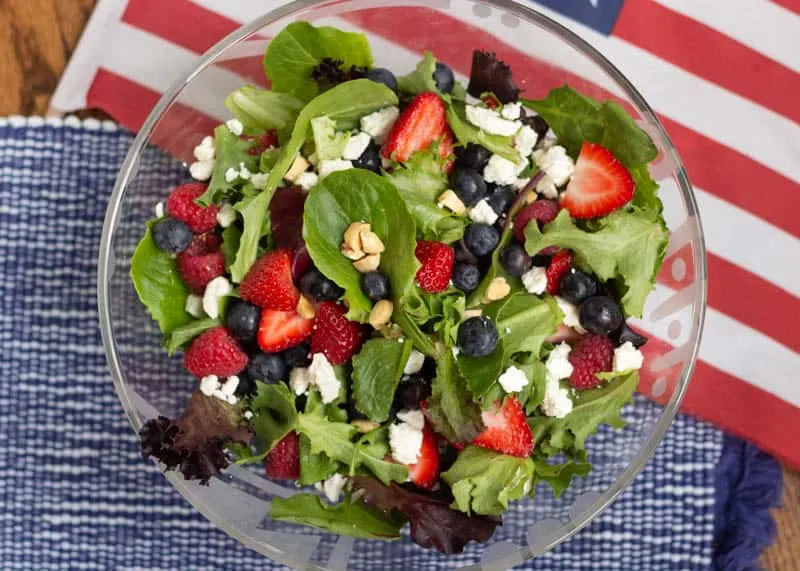 Salads for Celebrations
Here are 5 highly rated Scramble salad recipes that are perfect to serve with or instead of the burgers at a potluck or cookout:
A patriotic salad with all the flavor you could ask for! With varied textures and flavors, this beauty of a salad is perfect for any celebration.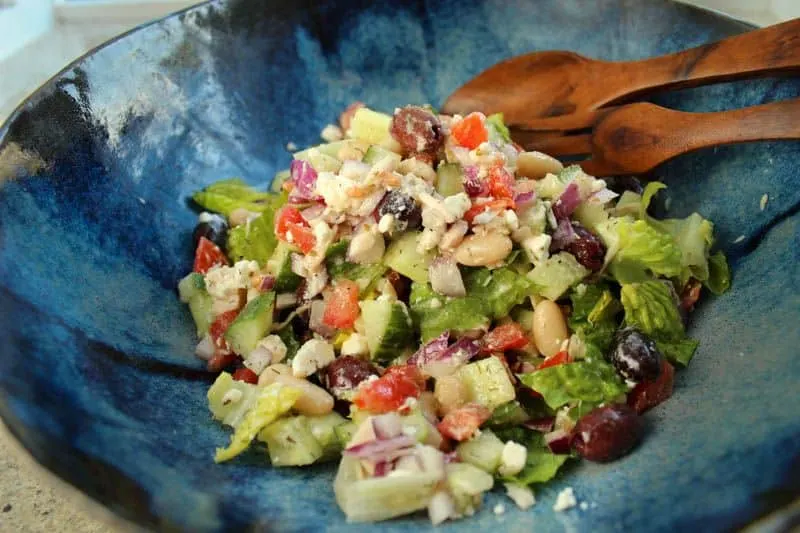 Hearty enough to serve as a main course, but light enough to offer as a side as well, our version of a Greek classic is packed with crunch, creaminess, and protein.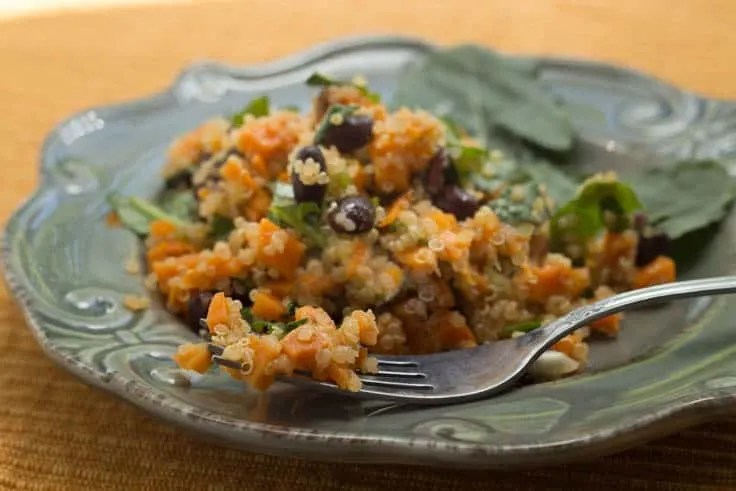 This awesome salad can be made up to 3 days ahead of time for easy entertaining. Lovely either as a main or as a side, this salad offers a wonderful balance of sweet and savory that everyone will love!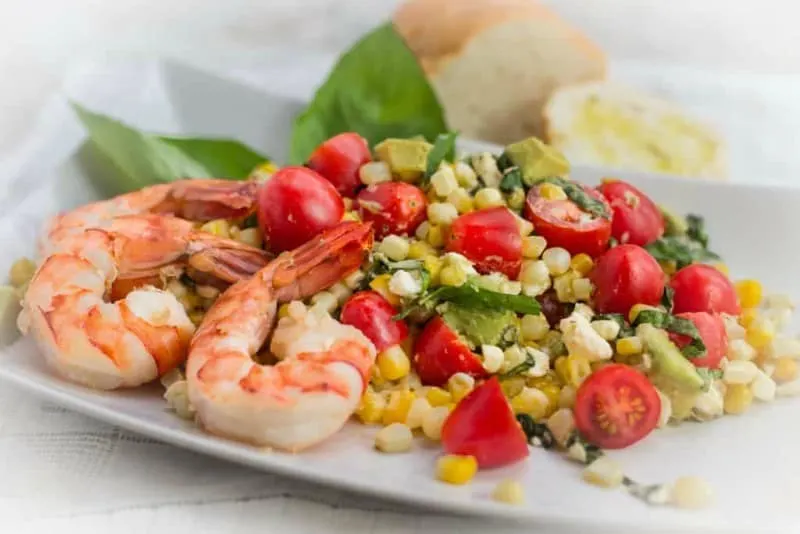 Serve this salad with the shrimp for a main event, or skip the shrimp for a bright and lively side salad that brings together the best of summer flavors.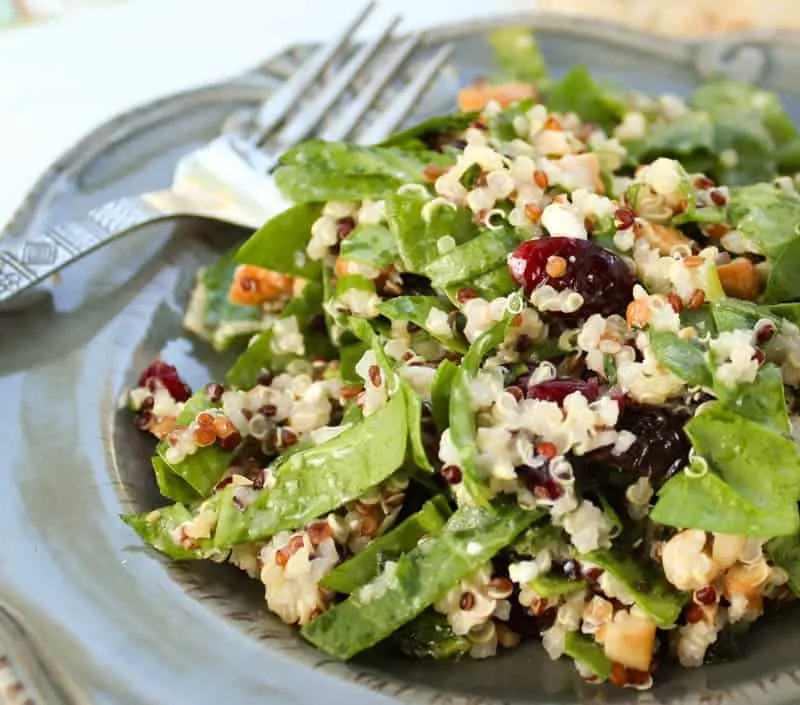 We love the varied textures and flavors offered up in this salad, which can be made a day in advance for easy entertaining.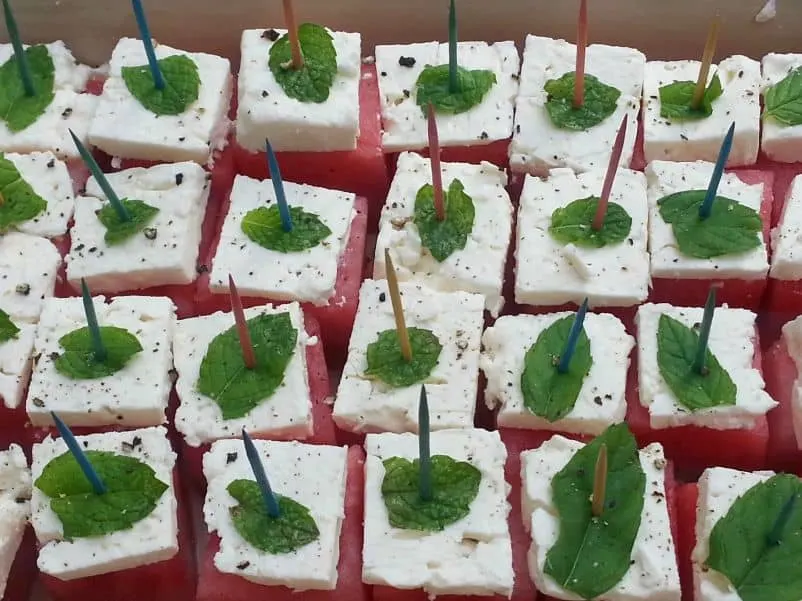 Bonus Recipe
Don't forget the watermelon! They've been so flavorful this year. If you want a fun, new twist on serving watermelon, check out these watermelon, feta, mint cubes. They'll be the talk of the party!
We hope you enjoy these July 4th burger and salad recipes and that your day is filled with laughter, fun, and time with people you love.
Looking for more cooking inspiration, check out The Scramble's family-friendly meal plans to see just how simple getting dinner on the table can be!