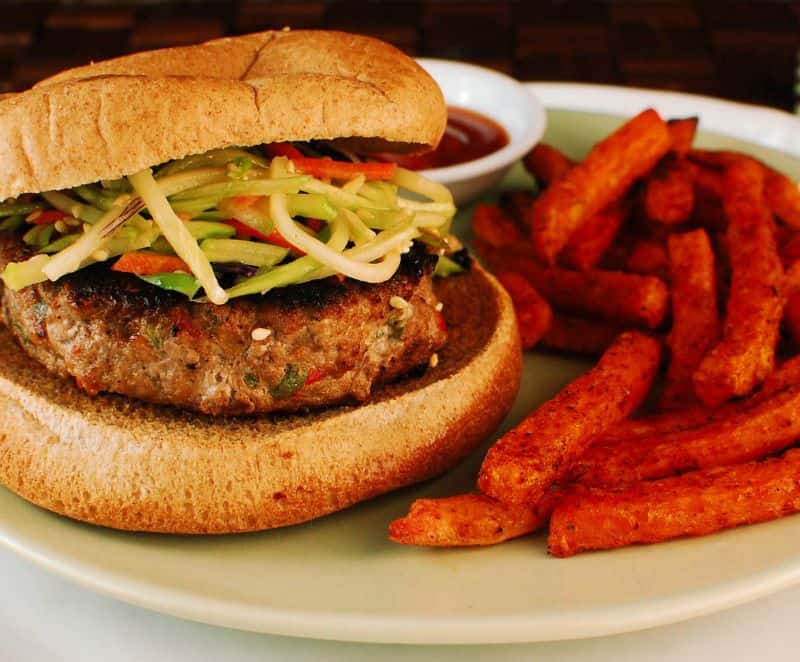 Whether your Independence Day celebration includes a neighborhood cookout at the pool with burgers, hotdogs, watermelon, and other summery favorites or a picnic under the fireworks, the food for your celebration should be delicious. To help you to make this year's plans the best yet, we have pulled together our favorite July 4th burger and salad recipes. We hope that these will bring smiles to faces and allow you to focus less on the food and more on the fun!
Burger Recipes
Over the years we've developed at least 8 types of burger recipes. If you want to add a burger recipe to your Fourth of July menu this week, here are the 5 highest rated Scramble burgers:
1. Zesty Southwestern Burgers with Cilantro Slaw
2. Black Bean Burgers
3. Asian Turkey Burgers with Sweet Potato Fries
4. Solomon's Smoky Stove-Top Burgers
5. Sautéed Mini Chicken Burgers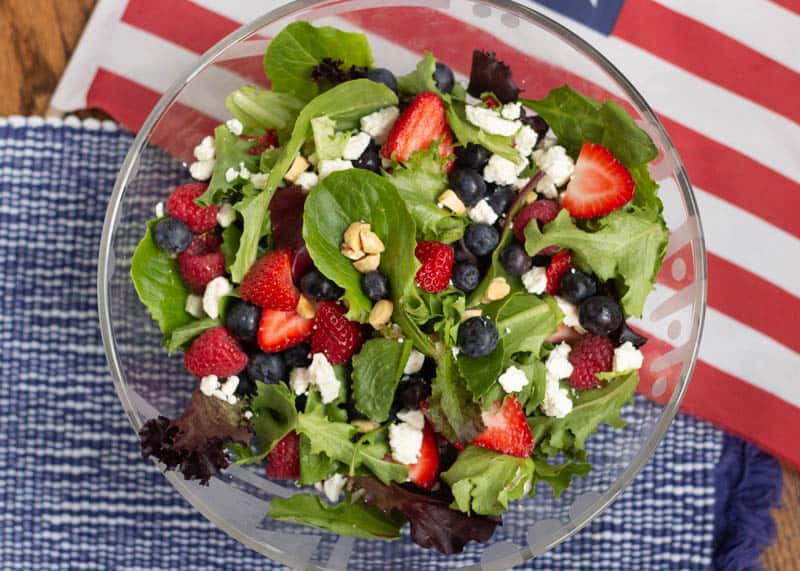 Salad for Celebrations
Here are 5 highly rated Scramble salad recipes that are perfect to serve with or instead of the burgers at a potluck or cookout:
1. Red, White and Blueberry Salad
2.Greek Chopped Salad
3. Roasted Sweet Potato and Spinach Salad with Honey-Lime Dressing
4. Fresh Corn, Tomato and Avocado Salad with Shrimp
5. Spinach and Quinoa Salad with Toasted Cashews and Dried Cranberries

Bonus Recipe
Don't forget the watermelon! They've been so flavorful this year. If you want a fun, new twist on serving watermelon, check out these watermelon, feta, mint cubes. They'll be the talk of the party!
We hope you enjoy these July 4th burger and salad recipes and that your day is filled with laughter, fun, and time with people you love.
Looking for more cooking inspiration, check out The Scramble's family-friendly meal plans to see just how simple getting dinner on the table can be!