To fight off the lunch-packing frustration, we are sharing a list of our favorite tools for packing healthy school lunches. These will help to make it faster, easier, and more appealing for your kids.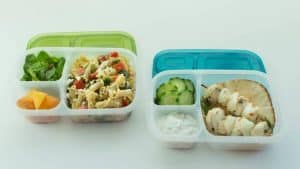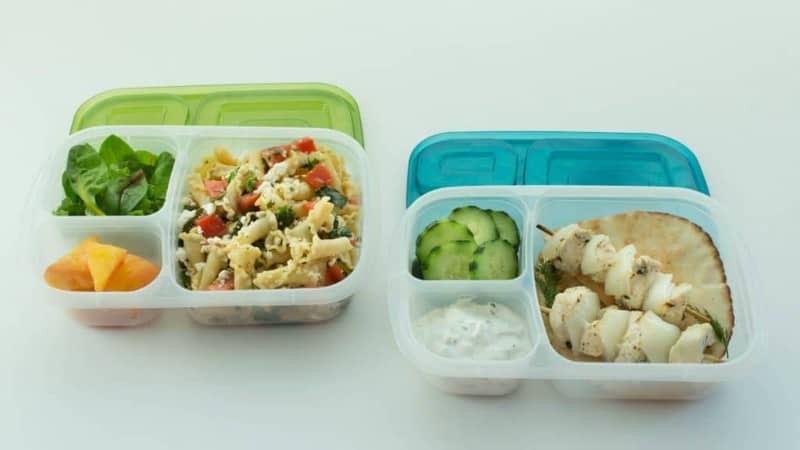 Are there any parents who really enjoy packing their kids' school or daycare lunches? Most parents I talk to admit that the daily grind of packing their kids' lunches is one of the things they dread most about school starting back up.
Even though my kids are now older, I still find myself helping them to pack their lunches. Why? Perhaps it is because getting up with them is a way to keep them company and feel connected to them in the morning (as painful as it is to wake up so early), especially since we sometimes don't see them again until the evening. Packing their lunches is a tangible way to show that we care that they are eating something healthy and delicious at lunchtime. (Plus, I'm not positive they would pack themselves any fruits or vegetables if we didn't do it for them.)
Tools for Packing Healthy School Lunches
Here are 5 tools I have found most helpful in packing lunches that have ample space for the kids' food, don't leak, and keep the hot stuff hot and the cold stuff cold:
Ideas for Healthy School Lunches
In our kids' lunches, we usually pack:
a main course such as a sandwich, soup or salad
along with a fruit and/or vegetable
cheese and/or yogurt or kefir
water
and a small dessert.
We often pack healthy dinner leftovers in the kids' main lunch compartments, such as this kid-friendly Mango and Black Bean Salad:
Further Inspiration
Want more ideas for feeding your kids? Check out these other resources from The Scramble:
The Formula for a Healthy Lunch
30 Out-of-the-Box Ideas for Healthy School Lunches
How to Make Lunch Packing Easier
Navigating Treats & Snacks in School Lunches
To help make lunches and dinners go smoother in your house, try the Scramble meal planning service.

**Note: This page contains affiliate links. If you purchase a product through these links, your cost will be the same but The Scramble will receive a small commission. I only link to products I personally use, trust, and love. Thanks for your support!