Looking for rice inspiration? Here are 10 ways to liven up plain steamed rice, as well as tips on cooking it, introducing brown rice, and using leftovers.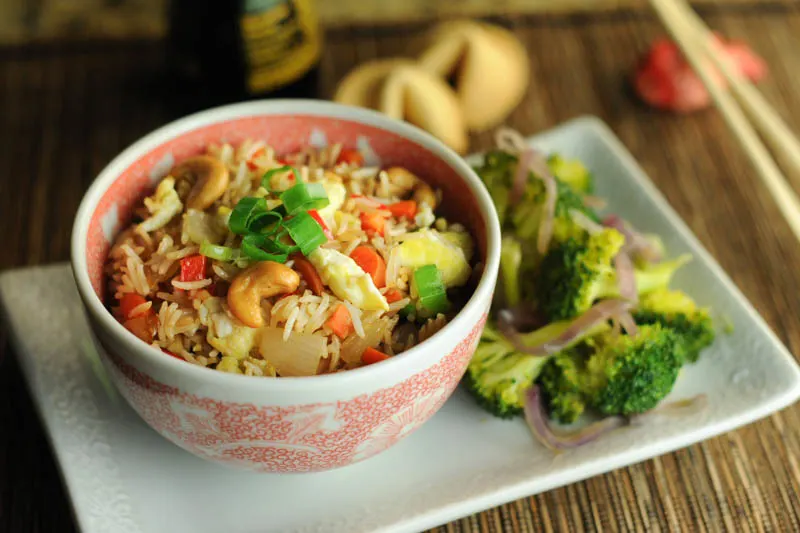 Rice: A Family Favorite
In our house, we eat rice at least once a week. Sometimes as part of a main dish, but more often as a side dish onto which we can ladle a stew, curry, or stir-fry.
While plain rice is a classic, it can also be fun to change up the flavor of steamed rice with different seasonings and add-ins, so I wanted to share 10 ways to liven up plain steamed rice, as well as ways to use up leftover rice, so that you don't waste it.
Before getting to the flavor options, though, it is important to talk preparation. Because rice is such a staple, it's important that it be prepared properly (after all, unless you are eating sticky rice, you don't want it to be all gummy and stuck together).
What is more, while white rice is delicious, introducing healthier versions like brown and wild rice can be an easy way to get some added nutrition into your family's diet.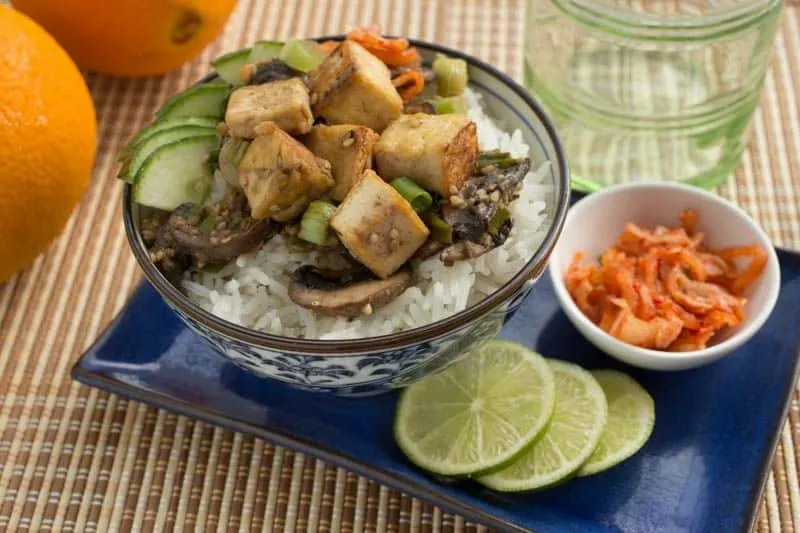 Cooking Rice
While cooking times for white, brown, and wild rice are all different (follow the package directions for cooking times and special instructions), the basic principals remain the same no matter what kind of rice you are making.
Note: The directions below are for cooking rice on the stovetop. If you choose to use a rice cooker or pressure cooker, make sure to read your appliance manual so that you get the correct ratios and cooking times for your specific tool.
How Much to Make
I usually cook 1/4 – 1/2 cup dry rice per person per serving. For our family of four, that works out to 1 1/2 cups dry rice if we want to have leftovers.
Rice to Water/Liquid Ratio
For white, brown, and wild rice, the classic rice to water/liquid ratio is 1 part rice to 2 parts liquid for the perfect, fluffy rice.
While this works well for all three types of rice, for brown rice I prefer a method I learned years ago from Saveur. After some playing around, I figured out an even quicker and simpler way to get the same results:
My Favorite Way to Cook Brown Rice
Bring 6 cups of water to a boil.
Add 1 cup of brown rice, and then cook uncovered, still boiling, for 30 minute.
Strain any remaining water from the rice and then return the rice to the pot.
This method produces incredibly fluffy brown rice (keep the ratio 1:6 ratio if you need to make more rice).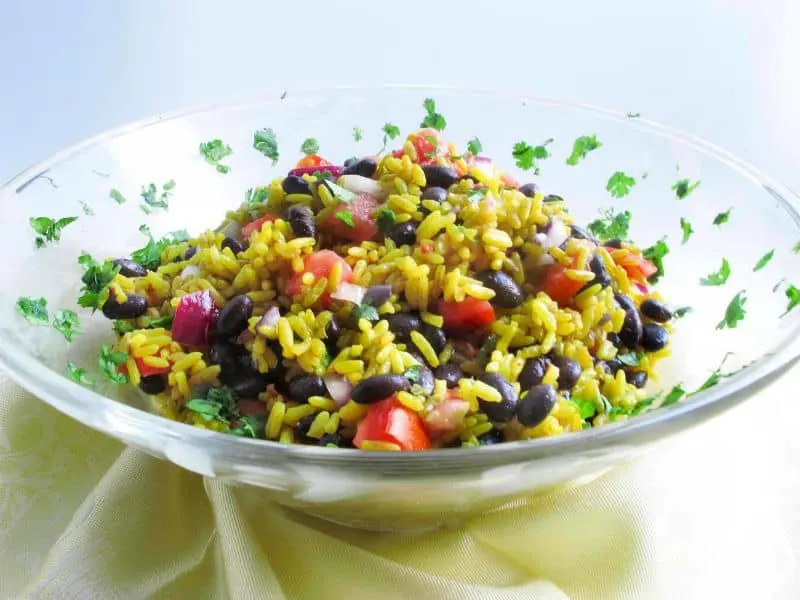 Introducing Brown or Wild Rice
First, a reality check. While we sometimes enjoy brown rice in our house, all three of my boys strongly prefer white. My Brazilian husband, in particular, has been very patient with my introduction of brown rice into our diet, but has confessed that he still vastly prefers the white variety.
But offering healthier, whole grain options is important to me, so one trick that I have found to be helpful is to mix half brown and half white rice together, which seems to go over well (Note: I don't cook them together because they have different cooking times).
In addition, I have noticed that my boys are less likely to shy away from brown rice when it is smothered in a sauce or stew or is baked into a casserole such as our Spinach and Rice Lasagna.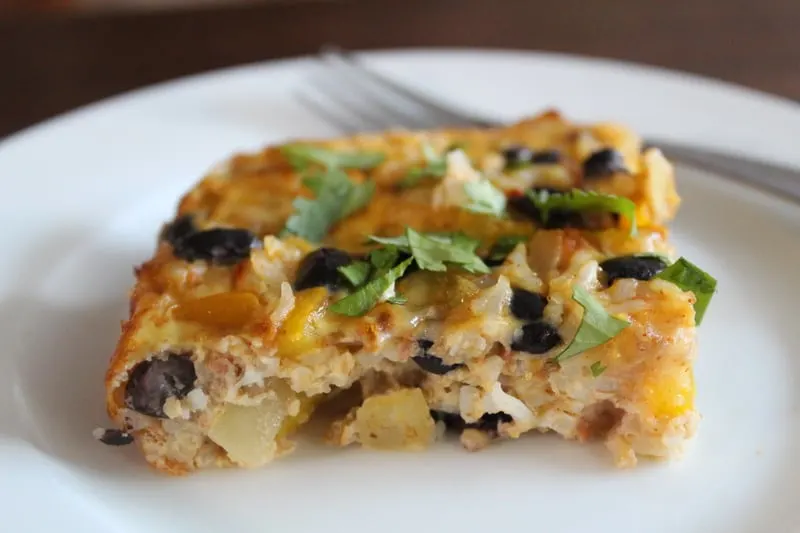 Using Up Leftover Rice
We are big fans of leftover rice in our house. So much so, that I often purposefully make extra rice to use in other meals throughout the week. Here are some of my favorite ways to use up leftover rice:
Fried Rice
We often use leftover protein, cooked vegetables, beans, and egg in a Brazilian-style fried rice called Mixidinho. In addition, we love this Scramble recipe for Crispy Tofu Triangles with Fried Rice.
Frittatas and Casseroles
Did you know you can incorporate rice into fritattas? It adds a wonderful texture and heft to make the frittata a full meal!
Similarly, you can add rice to casseroles, such as the Southwestern Egg and Rice Bake pictured above.
Soup Add-in
Whether it is a pureed vegetable soup like our Butternut Squash and Apple Soup with Crispy Sage or a noodle soup where I swap out the noodles for rice, such as our No-Chicken Noodle Soup, my family is always excited to have rice-filled soup on the table.
Breakfast porridge
For a simple 5-minute breakfast, warm up leftover rice with some milk (any variety, dairy or non), cinnamon, and maple syrup for a delicious morning porridge. Top it with fruit and/or nuts and you've got a hearty breakfast for all.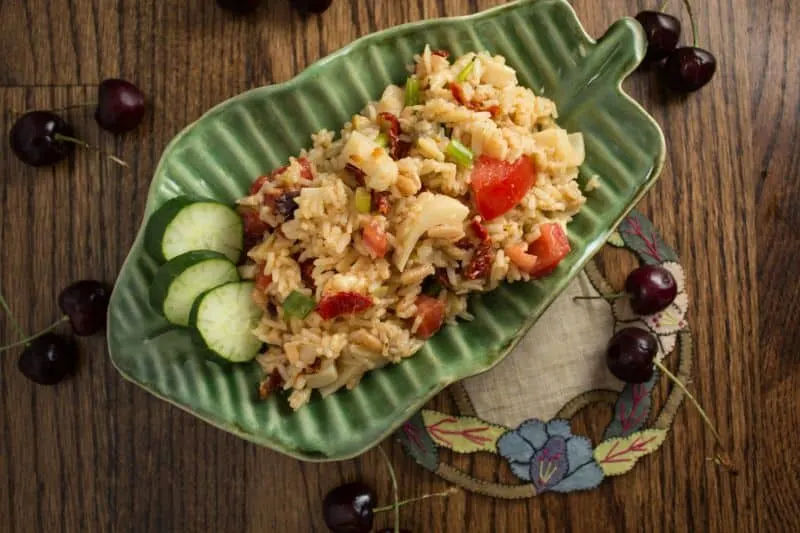 10 Ways to Liven Up Plain Steamed Rice
One of my favorite ways to add flavor to rice is by either using a cooking liquid other than water (bouillon or broth is an easy alternative), or by stirring in some fresh herbs, dried fruit, peas, nuts, or other flavor and color boosters. Below are 10 of my favorite ways to make rice taste especially good.
1. Vegetable-Spiked Rice
Use half water and half salsa or carrot or tomato juice to cook the rice. This will add extra flavor, color, and nutrients!
2. Mediterranean Rice
Stir 1 – 2 Tbsp. toasted pine nuts and 1 – 2 Tbsp. dried currants or dried cranberries into the cooked rice. The textures and flavors contributed by these add-ons elevate the rice to a sophisticated side.
3. Japanese Rice
My family absolutely loves this rice dish with it's varied textures and flavors. When the rice is cooked, stir in 1 Tbsp. rice vinegar, 1 cup shelled and steamed edamame, 1/4 cup thinly sliced scallions, and 1 tsp. toasted sesame seeds or sesame oil (stir in a tsp. of miso paste if you happen to have it.)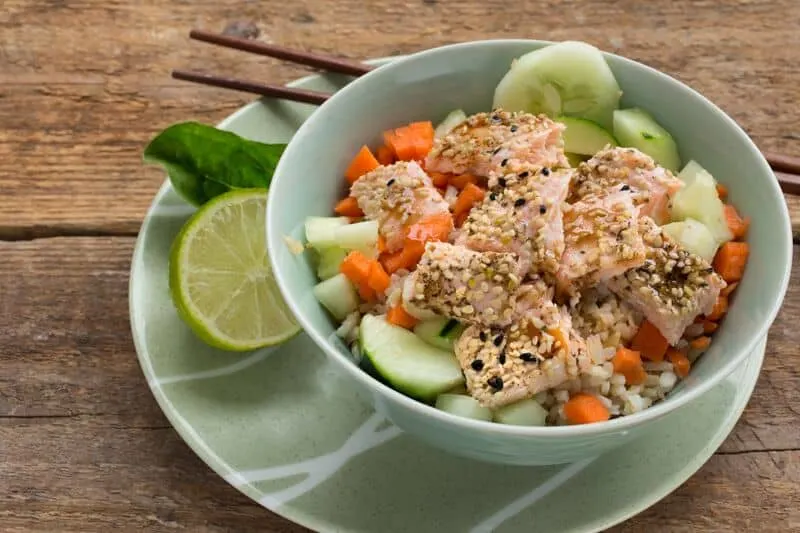 4. Indian Rice
Do you love the gently spiced rice at Indian restaurants? Now you can make it at home! Cook basmati rice with 1 cinnamon stick, 6 whole cloves, and 2 garlic cloves (use water or broth). Remove the cinnamon, cloves, and garlic before serving.
5. Herbed Rice
Stir into cooked rice, ¼ – ½ cup chopped fresh herbs such as parsley, scallions, basil, or cilantro. So simple and so delicious.
6. Rice with Peas and Onions
I love this one because it adds some extra vegetables into the meal without anyone even noticing. In a small skillet, sauté ½ diced yellow onion with 1 Tbsp. oil until it starts to brown. Mix in frozen or fresh peas and sauté the mixture for about 2 more minutes. Mix the onions and peas into already steamed rice. Season it with salt or soy sauce, if desired.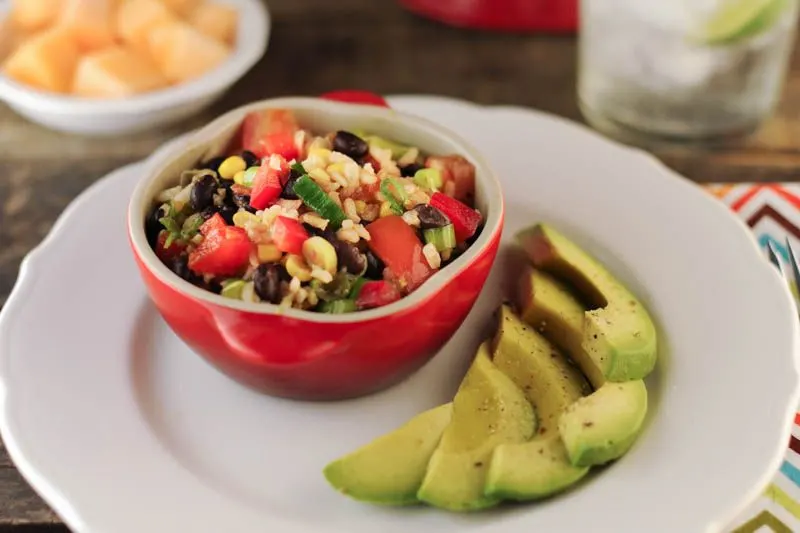 7. Cilantro Rice
This dish is perfect to go alongside any Latin American or Tex-Mex dish you are preparing. Cook the rice according to the package directions (cook it in light coconut milk, if desired). When cooked, stir in the juice of ½ lime, ½ cup fresh chopped cilantro, 1 Tbsp. olive oil, and 1/4 – 1/2 tsp. salt.
8. Caribbean Rice
You'll practically feel the sand between your toes as you enjoy this rice that brings tropical flavors to your table with almost no effort. Cook the rice in light coconut milk with 1/2 tsp. ground allspice, 1/2 tsp. salt, 1/2 tsp. dried thyme (or stir in 1 tsp. fresh thyme after cooking), and 1/8 tsp. ground cloves.
9. Curry Rice
This flavorful rice makes a lovely side dish for any roasted or grilled meat or tofu dish you might serve. In a heavy saucepan with a tight-fitting lid, sauté ½ finely diced yellow onion in 1 Tbsp. oil over medium heat until the onions are lightly browned. Add the rice, ¼ tsp. salt, and 1/2 tsp. curry powder and stir the rice to coat the grains with the oil. Add the water or broth, bring it to a boil, and cook as directed.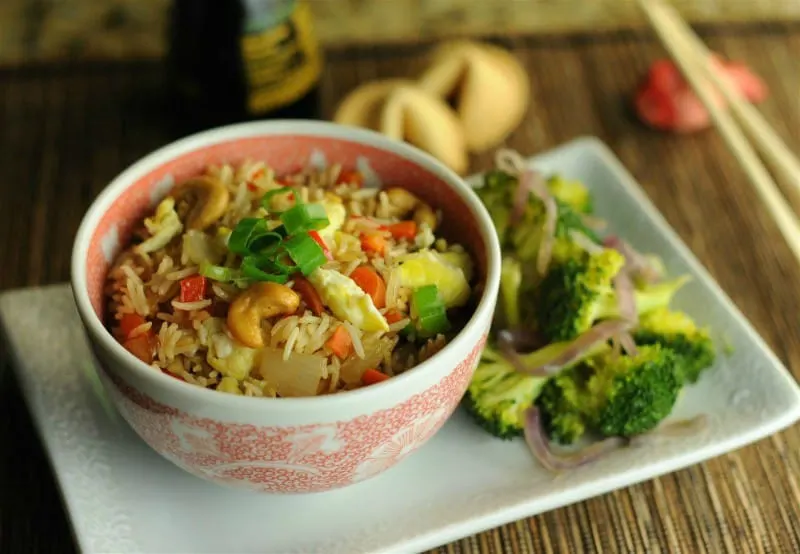 10. Festive Rice
Stir ¼ cup chopped pecans, ¼ cup dried cranberries or cherries, and 1/8 – ¼ cup vinaigrette dressing into the cooked rice. The crunch of the nuts, sweetness of the dried fruit, and zing of the salad dressing make this a winner every time.
What else do you do to spice up steamed rice? Please share in the comments below.
Want more dinnertime inspiration? Check out our post on the many delicious ways you can top baked potatoes!