We've all been there – those days when it's so hot that the last thing you want to do is stand over a stove or heat up your house with the oven. Luckily, there are two appliances that can help to provide a home-cooked meal without the heat: the Instant Pot (or pressure cooker) and slow cooker. To help you to put these two kitchen gadgets to work, I've compiled a roundup of Instant Pot and slow cooker recipes for summer. Let's dig in!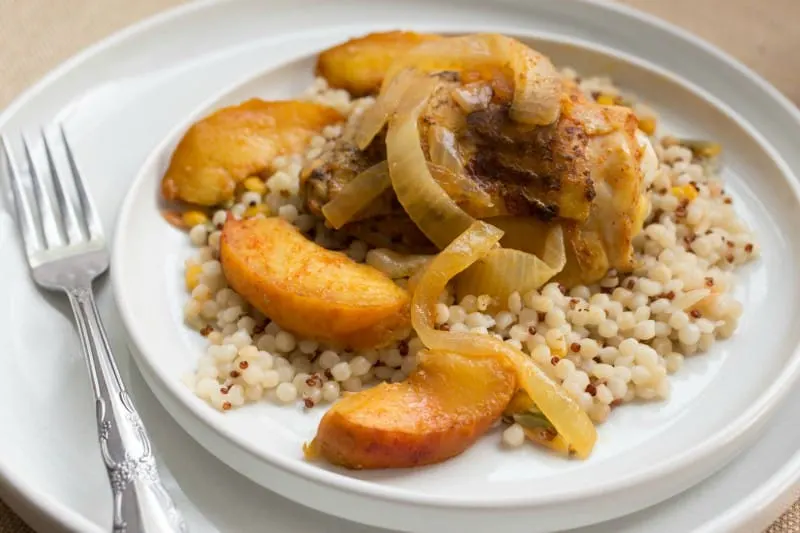 Meal Prep in the Summer
Meal preparation in the summer can be tricky. If your family is at all like mine, the increased level of activity leads to bigger appetites just as the desire to heat up your house by cooking disappears. And while there are many great no-cook recipes out there (check out our e-cookbook that highlights 10 of these lifesavers) and summertime salads are an obvious go-to, sometimes you still just want a home-cooked meal.
That's when the Instant Pot and slow cooker come to the rescue! While we tend to think of these two appliances as ideal for wintertime dishes such as soups, stews, chilis, and casseroles, they are also a lifesaver in the dog days of summer.
Furthermore, the Instant Pot and slow cooker can be super helpful when you have fun summer plans that will result in getting home too late to make dinner, such as afternoons at the pool or beach.
So, to help you to get started, I've pulled together some of my favorite Instant Pot and slow cooker recipes that will help you survive the summer heat without heating the house. In pulling together these recipes, I tried to focus on ingredients that were at their peak during the summer months or dishes that come from hotter climates where they really know how to eat in the heat.
Finally, a note: While I've broken this list of Instant Pot and slow cooker recipes for summer into two categories, recipes for the Instant Pot and recipes for the slow cooker, I wanted to point out that, in fact, all of the recipes listed for the Instant Pot also work for the slow cooker. So, if you are looking for slow cooker recipes for summer definitely check out both lists!
Instant Pot Recipes for Summer
The following recipes all work beautifully in the Instant Pot, in the slow cooker, and, of course, prepared conventionally as well.
This beautiful dish highlights one of summer's best ingredients, eggplant, with a simple preparation that is reminiscent of eggplant Parmesan. Serve it with some crusty bread for a satisfying summer meal.
This casserole is a cross between two of my favorite Greek meals, moussaka and pastitsio, and is stuffed with one of summer's most prolific veggies: zucchini. You can go the more traditional route and make it with ground lamb, the lighter route and go with ground turkey, or the vegetarian route and enjoy it with meatless crumbles. No matter which way you choose, you've got a true crowd-pleaser on your hands!
While this may not seem like a classic summer recipe, the warming spices offer a nice balance to the external heat of summer, especially when served with some cooling cucumbers on the side.
Savory, sweet, and just a tad spicy. This meal is delicious served with couscous (if you want to turn on your stove for just a few minutes) or slice up the chicken and wrap all the goodness in some pita or lavash bread!
Move over burgers, there's a new meat sandwich in town. These beauties are packed with flavor and highlight another summer staple: bell peppers.
Yes! Fish can be prepared in your Instant Pot. This is a lovely, light meal that's perfect for a hot night.
This wonderful soup highlights three summertime favorites: tomatoes, basil, and corn! And the best part, you can serve it warm or make it ahead of time and refrigerate for a delicious cold soup.
Slow Cooker Summer Recipes
Yes, the slow cooker can make a mean chili, but it can also serve up some pretty amazing summertime dishes. Here are some of my favorites.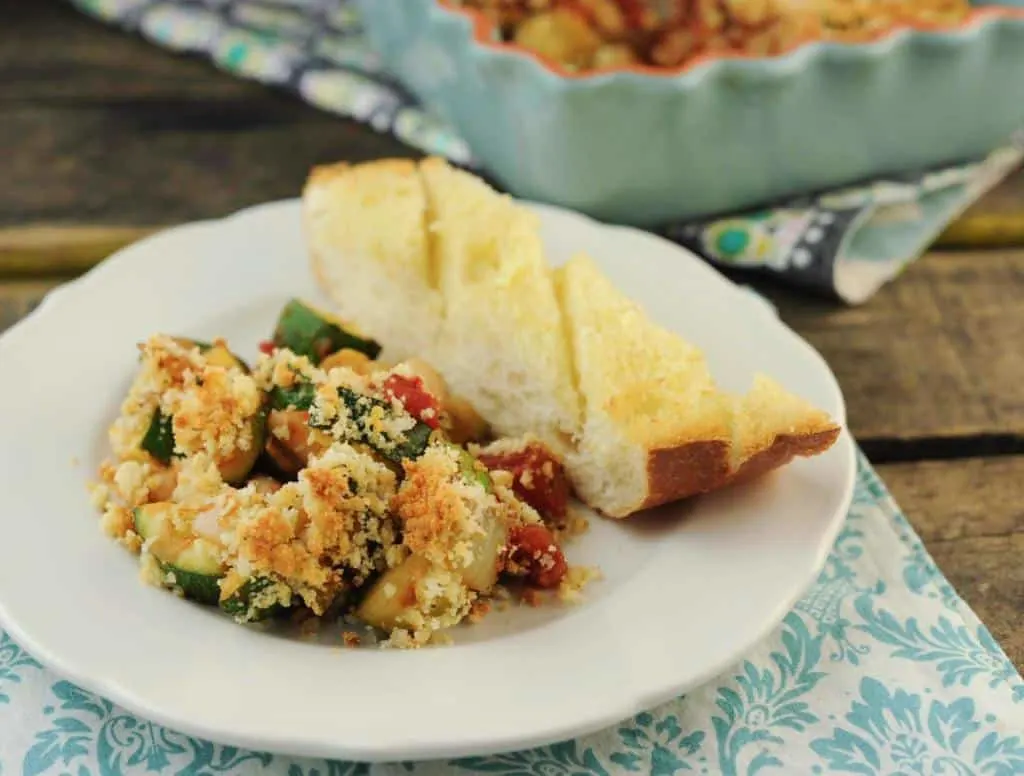 This light and bright gratin highlights two of summer's more prolific veggies (or should I say fruits?), zucchini and tomato. Serve it over rice or orzo (if you don't mind the stove being on) or with some crusty bread.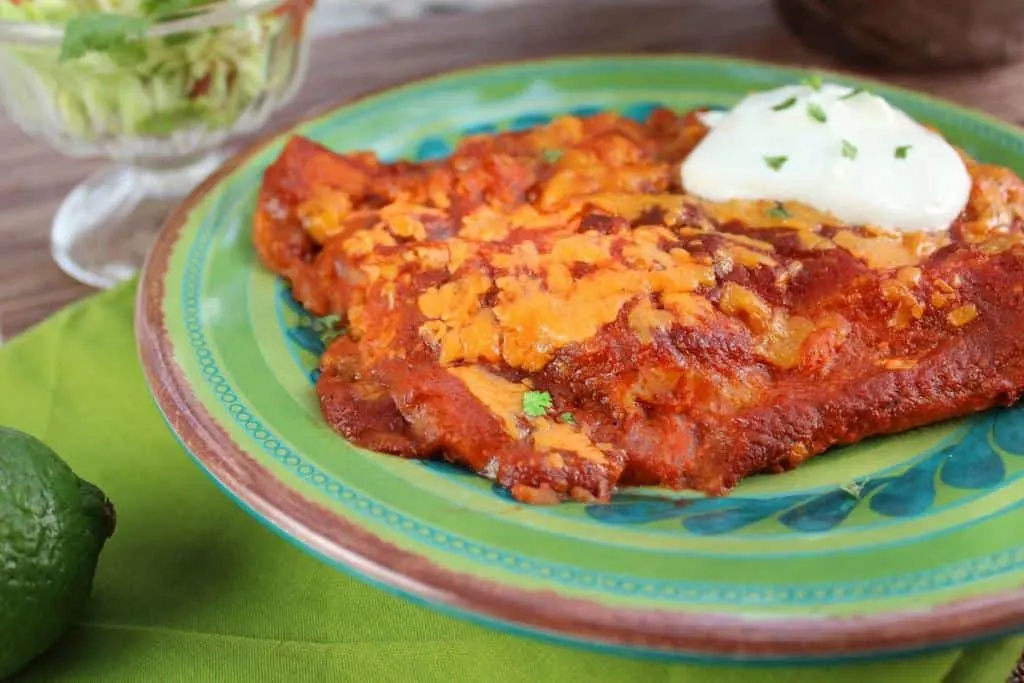 Stuffed with zucchini, these luscious enchiladas are satisfy, healthy, and absolutely delicious!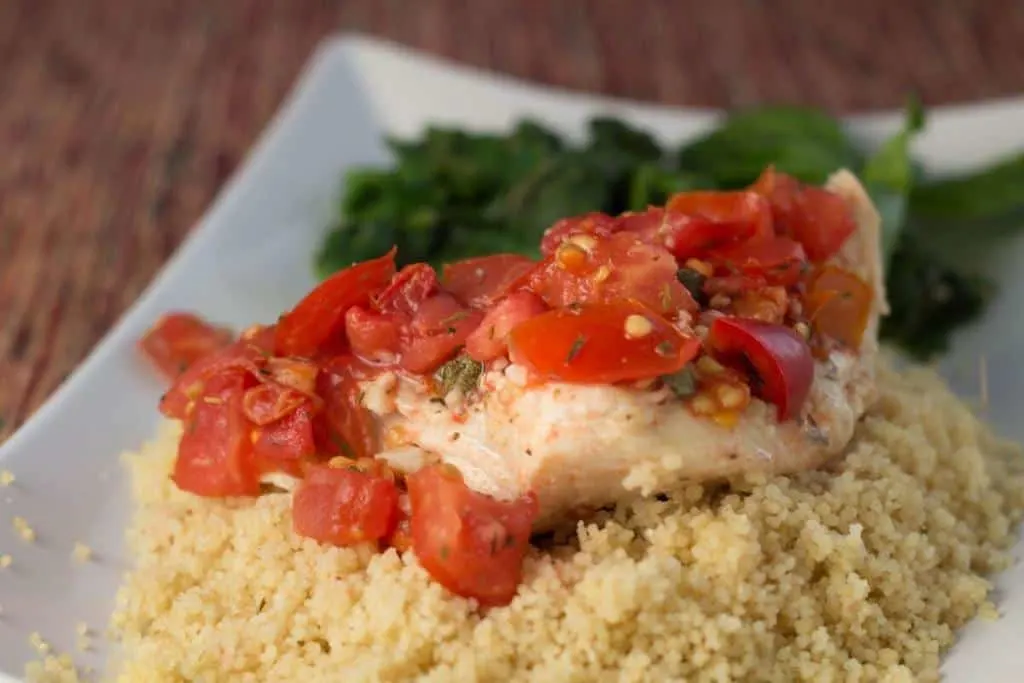 Fish in the slow cooker?! Yes, you can! By wrapping the fish in foil, along with tomatoes and herbs, you keep it from drying out and, instead, get a flavor-packed bundle of summer goodness.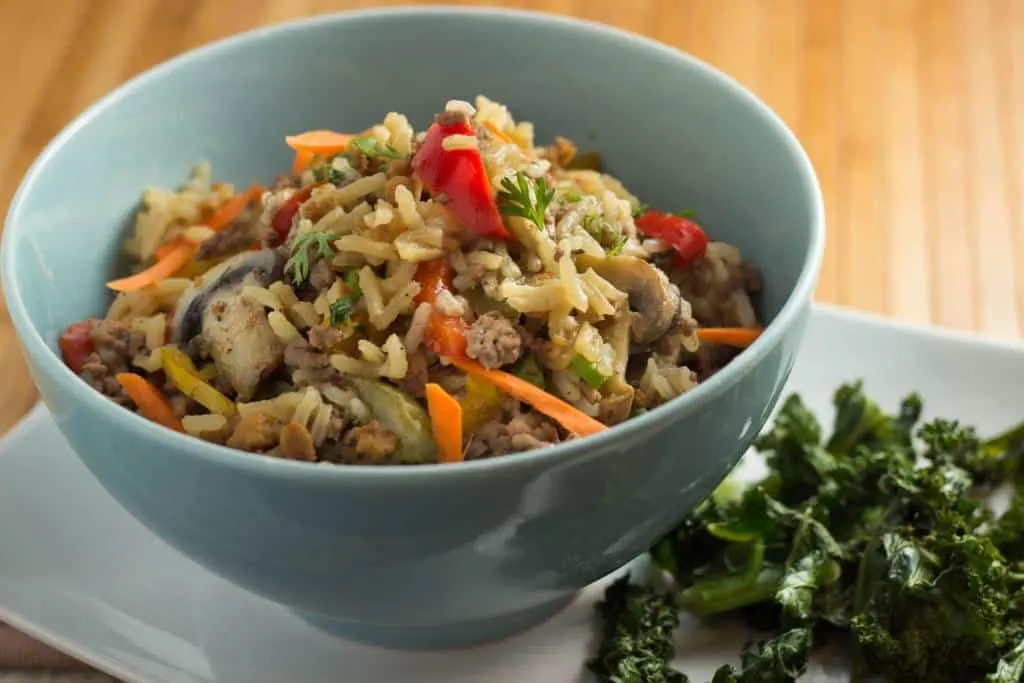 My family goes nuts for pretty much any rice bowl and this one is no exception! Packed with flavor and veggies, it is a healthy bowl the whole family can get behind.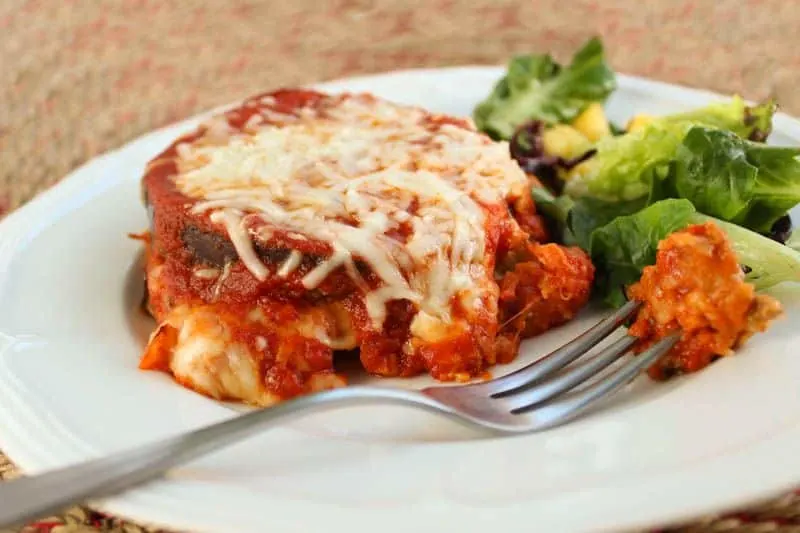 All the goodness of eggplant Parmesan without the frying! This luscious dish is ooey-gooey and absolutely delicious!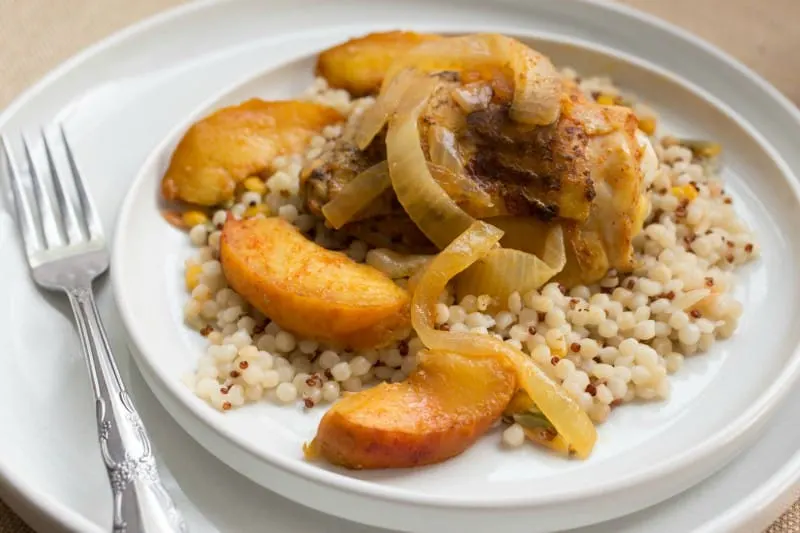 Last but definitely not least, this beautiful dish highlights one of my favorite summertime treats: peaches! Savory, sweet, and loaded with curried goodness, this is a summertime delight of a dish.
What meals do you like to eat when it is too hot to cook? I'd love to hear about them in the comments! And if you're looking for more mealtime inspiration in the hot, cold, or in-between weather, The Scramble can help! Sign up for your free trial and see how The Scramble's weekly meal planning service can take the stress out of dinnertime.