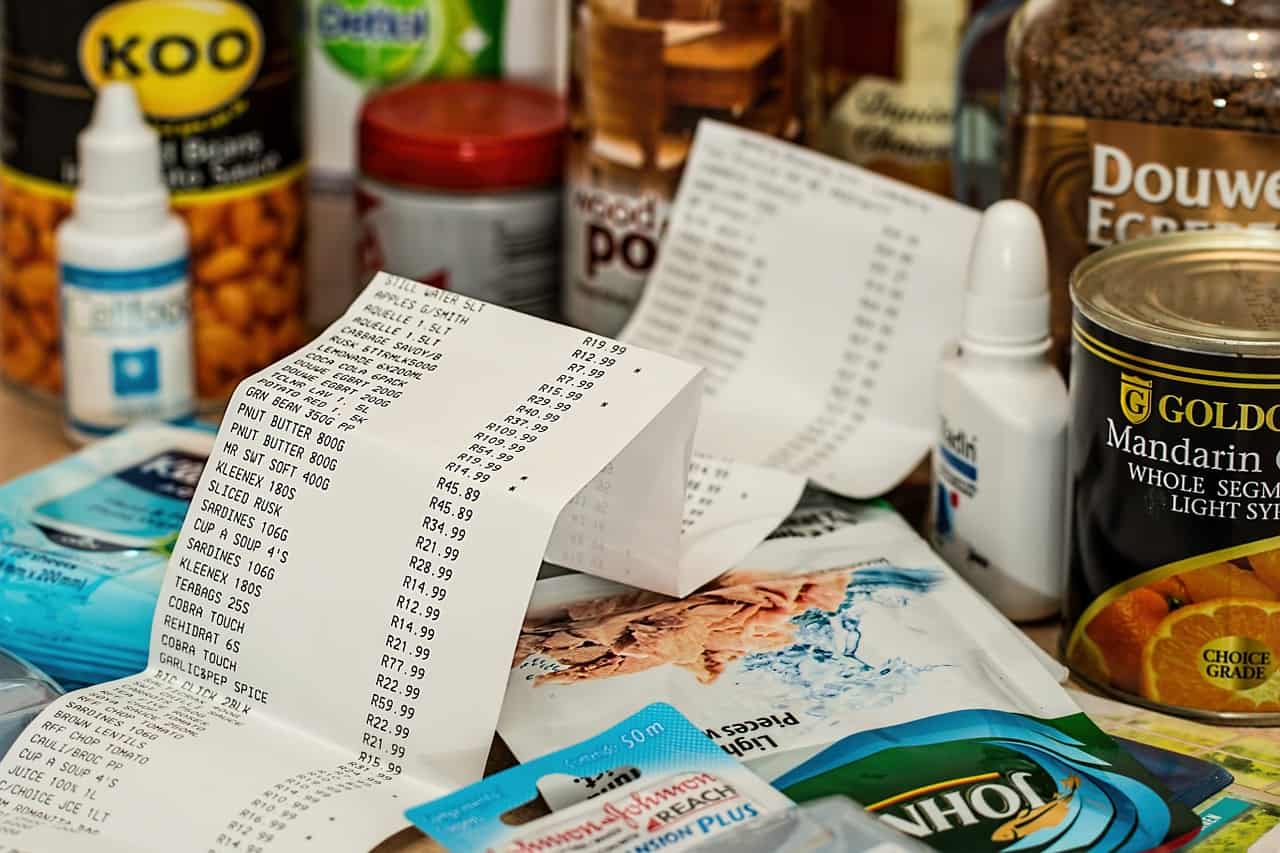 As a general rule, I spend on the lower end of what is normal for a family of four when it comes to food (although this is rapidly changing as my boys get older!), but recently, I have been trying to cut costs down even more since my husband is currently furloughed from his job during this government shut down. Since I know many people are in a similar situation and/or are trying to get their spending under control in the new year, I thought I would share some of my tricks for saving money on food.
5 Easy Ways to Save on Groceries
1. Cook More
The more food you prepare at home, the more you save. Period. Eating out and depending on pre-prepared foods is always going to be more expensive, so try to commit to eating home cooked food at least two more times a week. That could mean bringing leftovers to work for lunch, getting take out less often, or even skipping the coffee shop and having breakfast at home.
2. Eat Less Meat
Meat is an important protein source for many people, but other sources such as legumes, eggs, and tofu are much more cost effective. To cut back on your family's meat consumption, add more vegetarian meals to your weekly rotation or use meat as a component of a meal rather than the main event. Need some ideas? How about this Brazilian-Style Power Bowl or Butternut Squash and Yellow Lentil Stew?
3. Meal Plan
By planning out your meals each week, you will be able to shop more cost-effectively and have less food waste since you will be less likely to make impulse purchases and more likely to avoid last minute trips to pick up things you forgot. If you need help planning, try out The Scramble's meal plans to see how much time and money you can save in planning and grocery shopping.
4. Cook from the Pantry
Americans waste about 25% of their food every year. That's money lost. Instead, try to cook from your pantry or freezer (The Scramble's recipe search tool can help you to do this by allowing you to search by ingredients).
5. Enjoy or Repurpose Leftovers
Leftovers can be a great start for your next meal. Small amounts of pasta or meat can be added to frittatas, leftover vegetables can be become the base for soups, stews, or burritos, or try pulling out all your recent leftovers and having an "appetizer night" or "choose your own adventure" dinner.
Need healthy, cost-effective recipe inspiration? Try out The Scramble's meal plans.