Tomatoes, zucchini, summer squash, okra, eggplant, peaches, nectarines, plums, melons, fresh herbs… the list of amazing fruits and vegetables available at the height of summer is staggering. Sure, we can get many of them at grocery stores year-round now that produce is shipped in from all over the world, but the freshness, flavor, and textures are never better than when they are in season right in your region. If you like to eat seasonally (which we at The Scramble strive to help you to do by providing meal plans that are as seasonal as possible), then taking advantage of this time of year can be a celebration of flavor! But how do you find the yummiest options? How can you truly take advantage of the summer's bounty?
How to Take Advantage of the Summer's Bounty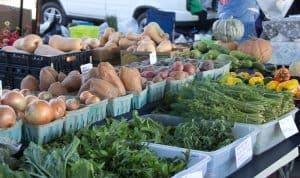 Visit Local Farmer's Markets: If you've got a farmer's market in your area, check it out. Talk to the farmers – ask them what is at its peak that week. If it is something you aren't sure how to prepare, just ask. In my experience, the vendors love to share their favorite (often very simple) preparations with customers.
When Traveling, Check Out Roadside Stands: Here in Maryland, every time we drive out to the shore, I am always tempted by every single roadside stand. Each one calls to me. And I can tell you that some of the best peaches, blackberries, and corn that I have ever eaten have come from those stands. Checking out the local produce is a must when traveling!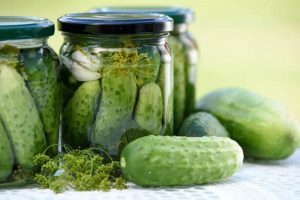 Store for the Winter: One of my best friends lives in upstate New York and every year I am blown away by all of the preserving she does in order to enjoy the flavors of summer way into their deep, dark winters. She cans fruits and vegetables and fills her shelves with jams, salsas, and chutneys. While I will never match her preservation prowess, there are some things I do each summer to make sure I have the flavors of the season at my fingertips for at least part of the winter. They include: making pesto which I freeze for a day in ice cube trays and then transfer to a freezer bag, freezing sliced peaches for sauces and smoothies, and making big batches of fresh tomato sauce to freeze.
Do you have favorite ways to delight in summer's bounty? I'd love to hear about them in the comments! And if you would like ideas and inspiration for how to take advantage of seasonal produce, check out The Scramble's family-friendly meal plans to see just how simple getting dinner on the table can be