Let's be honest, it sucks when your kid, or anyone, doesn't like what you made. It can really sting. So we wanted to share what to do when when your kids hate dinner, so that you can still have a nice meal and not take it personally.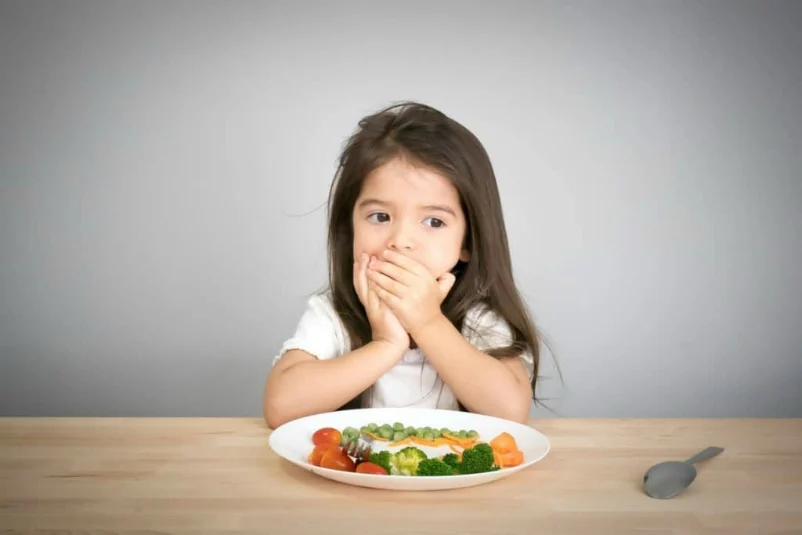 I was recently talking to a new Scramble member who mentioned that one of the unexpected positive outcomes of joining was that she no longer felt stressed about whether or not her kids were going to like the food she served for dinner. When I probed a little more, it became clear that this wasn't because they suddenly loved everything, but because by being offered a plan and cooking from that plan, it felt less like a rejection of her; it was less personal.
This got me to thinking about how it can feel very personal when a kid, or anyone, doesn't like or appreciate the food you prepared. It can really sting. So I wanted to share some of the ways I have found to shift this dynamic both for myself and my whole family.
What to do When Your Kids Hate Dinner

Rudeness is not acceptable
When my youngest was about four, I instituted a new dinnertime rule: it was fine to not like the food, everyone has their own tastes, but it was not fine to be rude about it.
As a family, we talked about how there are certain terms or phrases that are unacceptable because they are rude and hurtful. These include: yuck, gross, ewww, disgusting, never, etc. But we also agreed that everyone was entitled to his/her opinion, as long as it was expressed politely. Some examples of ways to express that were: "this isn't my favorite" and "no thank you."
What this did for our family was allow space for my kids to express their preferences without being hurtful. So my kids knew they had a right not to like something and I knew that I wasn't going to feel attacked or rejected.
My formerly picky eater also pointed out that this helped him to relax around food and mealtimes because he realized it was ok to not like something.
Feedback is always welcome
When my kids don't like a food I now ask them what could be done differently to make it better. This has been helpful because it has taught me (and them) a lot more about their preferences, which is helpful for planning other meals.
Another added (secret) perk: they often end up eating more of the food they supposedly don't like in order to give me the feedback.

Change the focus
Instead of focusing dinnertime on eating, we now use it as family time. This helps to take the pressure off the food for me and for my kids. I no longer feel like I have to produce a masterpiece every night and they don't feel like they have to love it.
Don't make another meal
This is a hard one for parents. It's a hard one for me too. But if every time our kids don't like something, we hop up to make them something else, they are never going to stretch themselves to give things another try. If just saying, "sorry you aren't a big fan, but dinner is dinner" is too hard for you, then first try to help them to find a component of dinner that they are willing to eat, and if that doesn't work, then a no-cook option like an apple or banana is ok.

Change the dynamic
If it is starting to feel tense or stressful, take a breath and try to change the dynamic. This could be through a fun question or game (we share these conversation starters and games in our newsletter each week. Sign up for a sample meal plan and our newsletter list here or check out our post on fun games to play at the dinner table). Or it could be by playing music or just changing the subject.
Remind yourself that it isn't personal
They aren't trying to hurt your feelings or be rude: they are just struggling to make sense of something that's challenging for them and sometimes for you too.
If you think you and your family could benefit from relieving the stress associated with dinnertime decision-making, give The Scramble a try with our free trial, plus you'll also have access to our six-part video series, Simplify with The Scramble, which will offer you even more tips and techniques to relieve tensions at the table.
Do you have ways to shift the dynamic when your kid doesn't love the dinner you made? I'd love to hear your ideas on what to do when your kids hate dinner in the comments!